Northrop Grumman to help sharpen surveillance radar by blending-in electro-optical sensors
WRIGHT-PATTERSON AFB, Ohio – Military sensors experts at the Northrop Grumman Corp. Mission Systems segment in Linthicum, Md., will help U.S. Air Force researchers enhance the effectiveness of long-range surveillance radar by blending-in electro-optical technologies like visible-light, infrared, multispectral, and hyperspectral sensors.
Nov 6th, 2018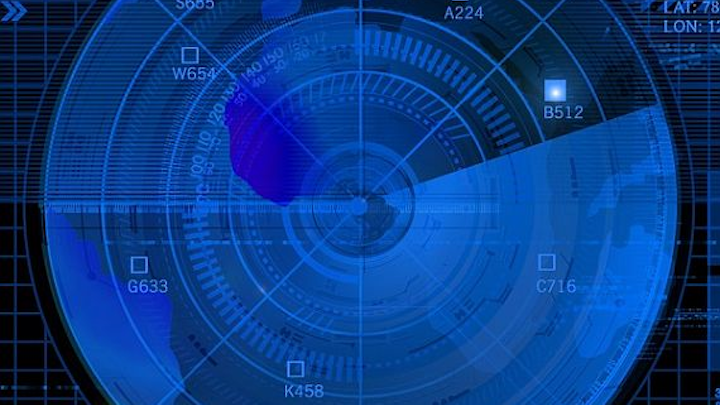 Officials of the Air Force Research Laboratory at Wright-Patterson Air Force Base, Ohio, announced a $16.5 million contract to Northrop Grumman in late October for the Precision Real Time Engagement Combat Identification Sensor Exploitation (PRECISE) project.
PRECISE seeks not only to fuse several different RF and electro-opticalsensors, but also to enhance current radar technologies through signal processing, alternative bandwidths, and similar approaches.
Radar has been used for decades, yet potential U.S. adversaries are looking for ways to reduce radar's effectiveness -- especially at long ranges, Air Force researchers explain. PRECISE seeks to improve radar signal processing and fuse other sensors with radar to break ambiguities and improve confidence in declaring targets at long ranges.
The project primarily will develop enabling technologies that advance combat identification for warfighters, and will focus onradar-based identification of air and ground targets for reconnaissance and surveillance aircraft.
Promising enabling technologies developed in the PRECISE program may be integrated onto a surveillance aircraft for flight demonstration.
For more information contact Northrop Grumman Mission Systems online atwww.northropgrumman.com, or the Air Force Research Laboratory at www.wpafb.af.mil/afrl.
Ready to make a purchase? Search the Military & Aerospace Electronics Buyer's Guide for companies, new products, press releases, and videos