Evans Capacitor Company
Mar 22nd, 2016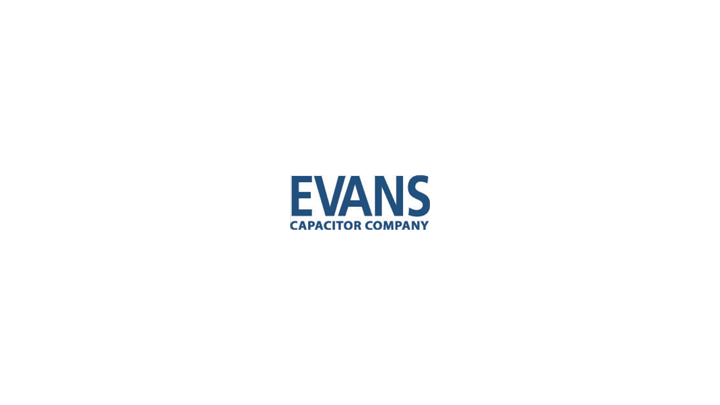 72 Boyd Ave.
East Providence, RI
USA
Evans Capacitor manufactures high energy density capacitors for demanding defense and aerospace applications. Typical applications replace standard military capacitors, or augment batteries and power supplies where size, weight, reliability and quality are important factors of component selection. Evans is ISO 9001, AS9001 and ITAR registered, and supplies mission-critical components to every major defense and aerospace company in the USA.
Hermetically sealed Evans Hybrid Capacitors have numerous patented features that provide demonstrated advantages over standard capacitor technologies. Hybrid capacitors are EAR-99 for export.
Evans' production facility in East Providence, RI, follows stringent quality guidelines for all Evanscaps. Staff consists of engineers, scientists and technicians with many years of experience in high energy density capacitors, always available to work with engineers and product designers on specific applications.
Our electrolytic-electrochemical Hybrid Capacitors have extremely high power density, unbeatable for pulse radar and laser applications. With high energy density, Hybrid capacitors are also well suited for bridge power or bus power interruption buffers. HyCap is the proven Hybrid Technology packaged in the standard wet slug package for DSCC 93026 and DSCC10004. HyCap delivers better performance at all temperatures and operating conditions, up to 200C, and higher extended cap ratings.
The Capattery® has high capacitance at 5.5V and 11V with full +85°C life performance providing the only supercapacitor capability for memory back-up in defense electronics. Shock hardened models of both Hybrid and Capattery are available for high impact shock environments like missile fusing and penetrator weapon applications.