Harris L3 Technologies aims at technology leadership in sensors, trusted computing, and communications
L3 Harris Technologies includes trusted computing, military radios, air-traffic-control, space, intelligence, warfighter effectiveness and RF spectrum.
Jul 2nd, 2019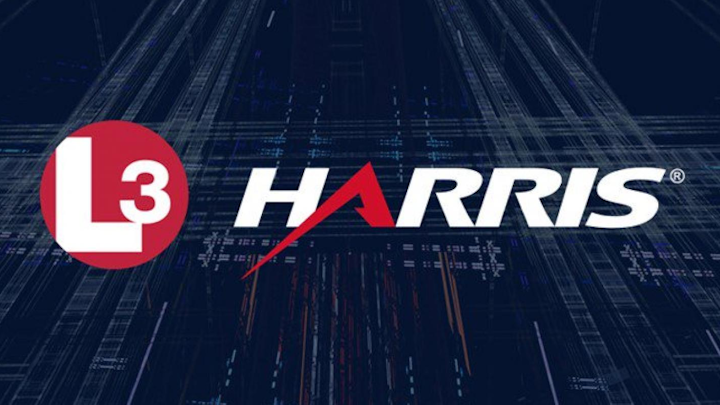 MELBOURNE, Fla. – L3 Harris Technologies is wasting no time now that its deal is complete to establish itself as a defense technology leader in sensors, trusted computing, communications, and many other crucial technologies. CNBC reports Continue reading original article
The Military & Aerospace Electronics take:
2 July 2019 -- L3 Harris is organizing its portfolio of aerospace and defense technology and communications offerings into four segments: Integrated Mission Systems, which includes intelligence, surveillance and reconnaissance; Space and Airborne Systems, which includes space payloads, cyber defense, avionics and electronic warfare; Communication Systems, which Includes tactical communications, broadband communications and night vision; and Aviation Systems, which Includes defense and commercial aviation products, air traffic management, and pilot training.
As part of the deal, Harris Corporation said it would sell its night vision business to the U.S. subsidiary of Israeli contractor, Elbit Technologies, for $350 million. To get the merger done, regulators made that divestiture a condition; Harris had already struck the deal with Elbit.
Melbourne, Florida-based L3 Harris now has a portfolio that includes trusted computing, military radios, air-traffic-control systems and space hardware. It is dedicating 4 percent of revenue to independent research and development (IRAD), focusing on three areas: actionable intelligence, war-fighter effectiveness and spectrum superiority.
Related: Elbit Systems to buy Harris Night Vision goggles and thermal weapons sights business for $350 Million
Related: Harris Corp. adopts Objective Interface Systems middleware for Falcon III
Related: L-3 boosts UUV technologies with OceanServer acquisition
John Keller, chief editor
Military & Aerospace Electronics