NASA, Intel, and SGI upgrade supercomputer, expand compute capabilities
Experts at the National Aeronautics and Space Administration (NASA) in Washington, Intel Corp. in Santa Clara, Calif., and SGI in Sunnyvale, Calif., are working toward significant increases in the computing performance and capacity of the space agency's supercomputer.
Jun 1st, 2008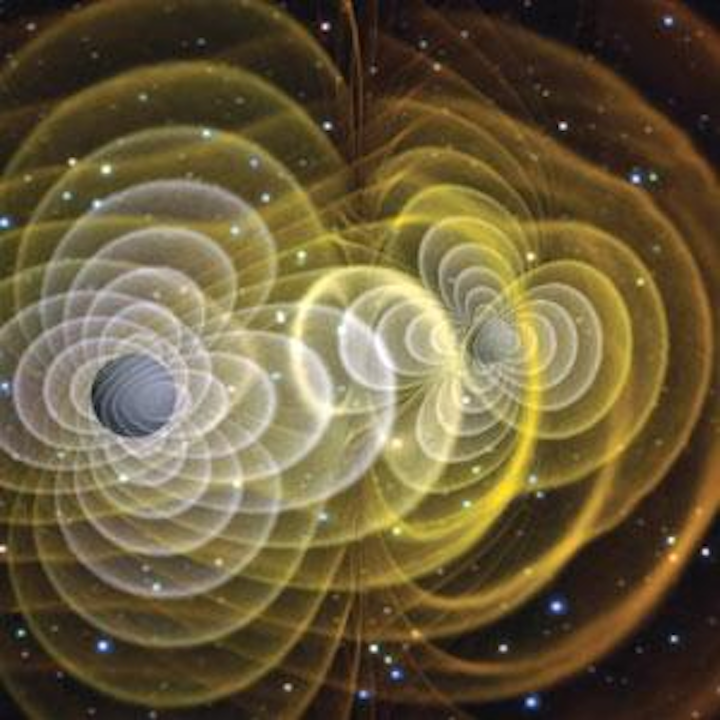 By Courtney E. Howard
MOUNTAIN VIEW, Calif.—Experts at the National Aeronautics and Space Administration (NASA) in Washington, Intel Corp. in Santa Clara, Calif., and SGI in Sunnyvale, Calif., are working toward significant increases in the computing performance and capacity of the space agency's supercomputer.
NASA personnel are working closely with engineers at Intel and SGI to increase computational capabilities for modeling and simulation at the NASA Advanced Supercomputing (NAS) division of the NASA Ames Research Center in Mountain View, Calif.
The goal of the project, called Pleiades, is to develop a computational system capable of one petaflops peak performance (1 quadrillion floating point operations per second) by 2009, as well as a system with a peak performance of 10 Petaflops (10 quadrillion operations per second) by 2012.
"Achieving such a monumental increase in performance will help fulfill NASA's increasing need for additional computing capacity and will enable us to provide the computational performance and capacity needed for future missions," says NASA Ames director S. Pete Worden. "This additional computational performance is necessary to help us achieve breakthrough scientific discoveries."
The NAS Division, NASA's premier supercomputing organization at NASA Ames, is dedicated to providing the supercomputing resources and simulation tools that scientists and engineers require to carry out critical NASA missions and make scientific discoveries for the benefit of humankind.
"Over the past quarter-century, the NAS Division has earned an international reputation as a pioneer in development and application of high-performance computing technologies," says NASA Ames Director S. Pete Worden. "This outstanding team provides its diverse customers with state-of-the art supercomputing services and world-class aerospace modeling and simulation expertise."
Celebrating 25 years in service this year, the NAS Division has made significant accomplishments in high-performance computing and aerospace modeling and simulation. NAS contributions to NASA missions include work on the space shuttle's return to flight and subsequent missions, simulations critical to the design of Ares and Orion, and support of aeronautics research covering all flight regimes from subsonic to hypersonic.
"Systems such as Pleiades challenge the imagination, and guide our exploration of Earth, space, and beyond," notes Diane M. Bryant, vice president of Intel's Digital Enterprise Group and general manager of Server Platforms Group, Intel Digital Enterprise Group. "As we approach performance that was once thought impossible to achieve, our eyes are opened even wider to the vast possibilities enabled by supercomputing."
The 20,480-core SGI Altix ICE system, scheduled to be installed this summer in the NAS facility at NASA Ames, will be capable of generating up to 245 trillion operations per second (Teraflops). The supercomputer, powered by Quad-Core Intel Xeon processors and running Novell SU.S.E Linux Enterprise Server 10, will deliver more than 20,800 gigabytes of system memory, equal to the combined capacity of 10,000 desktop PCs, says an SGI representative. NASA also will deploy an SGI InfiniteStorage InfiniBand disk solution capable of storing and managing 450 terabytes of data, as well as a 115-terabyte SGI InfiniteStorage NEXIS Network Attached Storage solution.
NASA's Altix ICE system will incorporate integrated blades enclosed in 40 racks, each equipped with 512 processor cores and 512 gigabytes of memory. It is designed to be energy-smart, space-efficient while dense, and water-cooled, reducing space, energy, and cooling cost consumption. The compute system will augment NASA's Columbia supercomputer, an SGI Altix system that was considered the most powerful supercomputer in the world when installed in 2004.
Columbia and the other supercomputers at NAS perform simulations in nanotechnology, combustion, atmospheric chemistry, ocean and climate modeling, hurricane prediction, solar and black hole physics, and cosmological structure simulations.
"NASA's four mission directorates face computing challenges of unprecedented complexity, and these challenges present unique, even monumental compute requirements," notes Rupak Biswas, acting chief of the NAS Division. "Just as Columbia has helped NASA achieve breakthroughs that were previously impossible, this supercomputer will enable NASA to continue tapping the far limits of science and innovation."
By boosting its computing capacity, the NAS facility will be able to handle such critical projects as simulating space-shuttle launches for future space missions, projecting the influence of human activity on weather patterns, and designing safe, efficient space exploration vehicles and aircraft, says a NASA official.
"Throughout its history, NASA has sought to explore the most compelling questions about mankind, Earth, and the worlds that await our discovery," says Robert "Bo" Ewald, chief executive officer of SGI. "These groundbreaking systems powered by SGI and fueled by multicore Intel processors, offer a platform for discoveries that will help us all achieve the most promising future for the human race."
For more information, visit http://www.nas.nasa.gov, www.intel.com, and www.sgi.com.