The growing role of technology in the global war on terrorism
THE MIL & AERO BLOG, 8 Dec. 2015. It's increasingly clear that technology has a huge role to play in countering radical Islamic terrorism like the attack in San Bernardino, Calif., last Dec. 2.
Dec 8th, 2015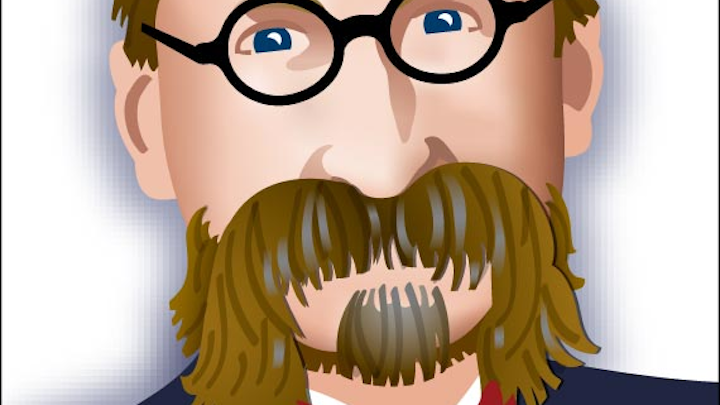 THE MIL & AERO BLOG, 8 Dec. 2015. It's increasingly clear that technology has a huge role to play in countering radical Islamic terrorism like the attack in San Bernardino, Calif., last Dec. 2.
Silicon Valley companies, as presidential candidate Hillary Clinton has suggested, certainly have a role to play in countering radical Islamic terrorism, but it doesn't stop with Silicon Valley, and Silicon Valley certainly should bear the biggest burden in preventing terrorism.
We have a large, competent, and talented defense and homeland security industry in the United States and in allied countries that we need to encourage, nurture, and count on for the surveillance, cyber security, information technology, and special weapons and tactics that federal and local governments need to confront the terrorism threat.
Everyone in the defense and technology industries has something to contribute, with technologies ranging from electro-optics, integrated circuits, embedded computing, test and measurement, data storage, handheld and wearable computing, high-reliability connectors, to power electronics, and more.
On the leading edge of the war on terror will be cyber warfare and cyber security technologies. We'll see the day when terror attacks involve computer hackers attempting to take down power grids, disrupt the supply of water, hold up fuel deliveries, and perhaps even contaminate the food supply.
Related: U.S. demand for ISR technology shifting from military to counter-terrorism, analysts say
Also on the front lines will be covert surveillance technologies like infrared sensors, motion detectors, low-power radar, and persistent-surveillance technologies that combine imaging and powerful digital signal processing to pinpoint threats as they unfold and head-off terrorists before they can inflict catastrophic damage.
Digital signal processing deserves a second mention here, because this is the enabling technology that distills actionable information in real time from a bottomless well of sensor data.
Social media like Facebook, Twitter, Snapchat, and You Tube has been shown to be a communications channel among potential terrorists, so this is an obvious place to look for new initiatives to help curb terrorism. Still, is if productive to ask the social media channels themselves to take responsibility for limiting terrorist communications?
After all, social media is a valuable intelligence resource that's out in the open. Limiting access to social media could drive potential terrorists further underground. Might it make more sense to devise deep-analysis methods for social media as a valuable intelligence resource?
Related: Military intelligence research seeks to uncover threats from social media, other text
The U.S. Air Force Research Laboratory is doing just that with a program announced late last summer called Multi-Source Information Extraction & Network Analysis (MUSIENA). Other intelligence experts also are looking to social media as rich sources of information on terrorism, as well.
There's far more technology developed and ready for the war on terror. Unmanned aerial vehicles -- ranging from the small quad copters to the large military UAVs -- have surveillance potential that should be exploited to its fullest.
Aerospace and defense systems integrators always should be thinking about how they could be using today's off-the-shelf technologies in cutting-edge new ways to detect, track, and deter potential terrorists.
When looking for solutions to terrorism, we should look no further than to ourselves in the military and aerospace electronics industry. Everything we need is right here.