Navy researchers issue laundry list of anti-terrorism technologies for development and prototyping
ARLINGTON, Va., 4 Feb. 2016. U.S. Navy researchers are asking for industry's help in developing a variety of new anti-terrorism technologies and prototype systems for fighting international terrorism.
Feb 4th, 2016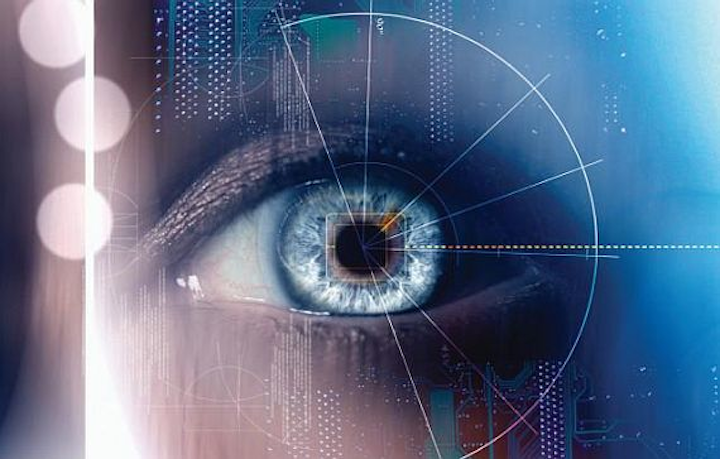 ARLINGTON, Va., 4 Feb. 2016. U.S. Navy researchers are asking for industry's help in developing a variety of new anti-terrorism technologies and prototype systems for fighting international terrorism.
Officials of the Navy Engineering Logistics Office in Arlington, Va., issued a solicitation this week (16-Q-4531) for the Combating Terrorism Technical Support Office Broad Agency Announcement.
The program seeks innovative research and development projects in:
-- advanced analytic capabilities (AAC);
-- chemical, biological, radiological, nuclear, and explosives (CBRNE);
-- improvised device defeat/explosives countermeasures (IDD/EC);
-- investigative and forensic science (IFS);
-- irregular warfare and evolving threats (IW/ET);
-- personnel protection (PP);
-- physical security (PS);
-- surveillance, collection, and operations support (SCOS);
-- tactical operations support (TOS); and
-- training technology development (TTD).
Navy researchers are interested in a wide variety of enabling technologies ranging from biometrics, compact robot, close air support, defensive computer tactics, encryption, to laser Doppler vibrometry.
Related: The growing role of technology in the global war on terrorism
Proposals may involve keywords such as acoustic signature; aerosol; air employable; aircraft; ammunition; analysis; android; anti-tamper restraint; attribution; augmented reality; ballistic clay; ballistic testing; biometric; biometrics identity intelligence; body armor; brilliant; and bullet.
Other keywords of interest include cardiological; cellular 3G LTE; chemical agents; chemical hazard; chemical warfare agents; classified processing; close air support; compact robot; computer based simulation; cyber media exploitation; data; decision support tools; decontaminated; defensive computer tactics; detection; detector; and disorient.
Other keywords are emerging technologies; enclave; encryption; explosive; female armor; fingerprint; flash; formal informal content; Fourier transform infrared; full body; full motion video; fuse data sources; game engine; GPS; handcuffs; handheld; head mounted ; display; homemade explosives; horizontal directional drilling; human language technologies; and human performance technology.
Other keywords are illicit tunneling operations; images text processing; improved locking mechanism; information network infrastructure; inhalation hazard; innovative training technology; instructor led; integrated platform solutions; interactive scenarios; JTAC; laser based simulation; laser Doppler vibrometry; laser range finder; law enforcement; learning management system; light; line of site; live role player; liveness detection; low profile SCBA.
Related: IED hunters adapt to sophisticated threats
Other keywords are mannequin; man-portable; maritime; mobile learning; mobile learning applications; multi-lingual data exploitation; navigation system; near field communication; needs analysis; next generation materials; non-attributable; non-intrusive; non-radioactive ionization; NSA Type 1 encryption; offensive cyber operations; offensive systems; packable; partner capacity building; partner nation assistance; personal protective equipment; photoreceptors; picogram; processing classified data; public safety.
Other keywords are raman; RC; realistic responses; reconnaissance; remote advise assist; remote mentorship; remote operation; remotely piloted aircraft; respirator; ruggedized; sampling; secure unclass; self-contained breathing apparatus; sensory feedback; server; share; sid lid sad; simulation; SIPRNET; situational awareness; small arms; smart phone; sniper; sniper marksmanship training; social media exploitation; socio-cultural dynamics; software defined radio; special communications; special operations; special operations forces; speech video analysis; strategic tactical speaker; subsonic; subterranean; supersonic; surveillance detection; surveillance training; and systems integrator.
Other keywords are tactical; tactical communications; tactical operations; tactical reconnaissance; tagging tracking locating; technical surveillance; test device; through-wall scanning; toxic industrial chemicals; trace; training support package; tunnel detection; unconventional warfare; unique signature; us southwest border; vapor; variable message format; vehicle mounted navigation; virtual accompany kit; virtual advise assist; virtual reality; void detection; VOIP; vulnerability; vulnerable; weapon; wearable sensors; wearable technology; weather sensor; WiFi; and wireless.
Companies interested should submit proposals no later than 4 March 2016 online at https://bids.cttso.gov. Email questions or concerns to BIDSHelp@cttso.gov. More information is online at https://www.fbo.gov/spg/DON/NELO/NELO/16-Q-4531/listing.html.