Small form factors take center stage in upcoming Webcast
NASHUA, N.H., 17 Aug. 2011. Join the editorial staff of Military & Aerospace Electronics and Avionics Intelligence for a lively discussion spotlighting small form factors (SFFs), including current SFF offerings, trends, and technologies; practical aerospace and defense applications; potential and realized benefits; and more. Save the date now and register for the Small Form Factors Webcast, being held on Tues., Sept. 27, at 3 pm EDT/12 noon PDT. Register today, and we'll remind you when it's time for the Webcast! http://www.militaryaerospace.com/index/webcasts.html
Aug 17th, 2011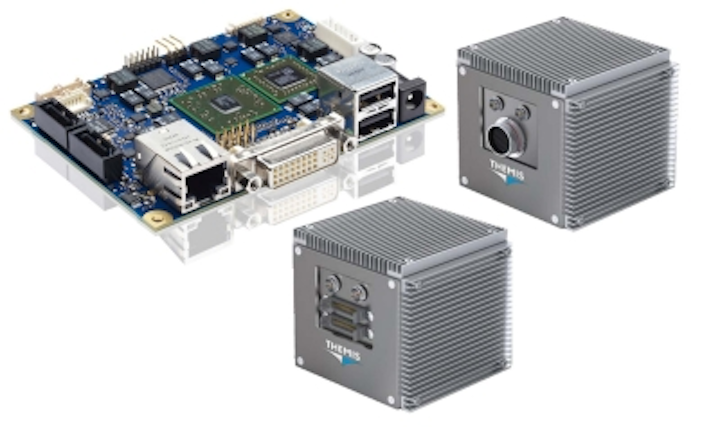 Posted by Courtney E. HowardNASHUA, N.H., 17 Aug. 2011. Join the editorial staff of Military & Aerospace Electronics and Avionics Intelligence for a lively discussion spotlighting small form factors (SFFs), including current SFF offerings, trends, and technologies; practical aerospace and defense applications; potential and realized benefits; and more. Save the date now and register for the Small Form Factors Webcast, being held on Tues., Sept. 27, at 3 pm EDT/12 noon PDT. Register today, and we'll remind you when it's time for the Webcast! http://www.militaryaerospace.com/index/webcasts.html
Current and future aerospace and defense platforms are driving the need for small form factor embedded electronics systems and components—from processors and printed circuit boards to enclosures and thermal management technologies.
Systems architects and integrators are, perhaps now more than ever, faced with the challenge of delivering more with less—more compute power and functionality in a small package that adheres to strict size, weight, power, and cost (SWaP-C) requirements. Meeting this challenge is critical, whether modernizing existing platforms (from combat vehicles to aircraft to ships) or outfitting new platforms (such as unmanned aerial, undersea, and ground vehicles).
New small form factor solutions are helping mil-aero engineers meet the ever-increasing demand for systems with greater compute density, power density, and memory density. Armed with small form factor electronics, engineers are packing enhanced capabilities and functionality in compact, low-power, low-cost systems.
Join Military & Aerospace Electronics for a Webcast on small form factor systems and components, including the benefits that SFF innovations hold for current and future mil-aero applications.