Electro-optics Briefs
Aug 1st, 2008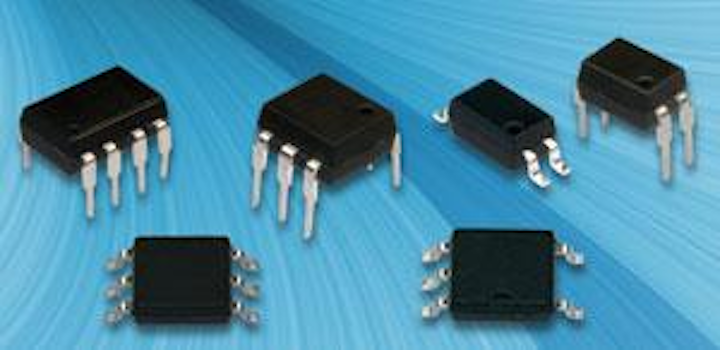 Global laser market to grow by 7 percent in 2008
The global market for diode and non-diode lasers will grow by 7 percent this year after growing about 9 percent to $6.9 billion in 2007, report experts at Laser Focus World (LFW) magazine in Nashua, N.H. Among the non-diode laser categories, CO2 lasers dominate for materials processing applications, yet the diode laser market ($3.8 billion in 2007) is closely tied to consumer applications, such as the Sony PlayStation 3, DVD players, and displays. LFW chief editor Stephen Anderson revealed the laser market study in January at the Laser & Photonics Marketplace Seminar, held together with SPIE's Photonics West Conference in San Jose, Calif. The industrial laser market will grow by 6 percent in 2008, with China leading all market sectors with a 40 percent annual growth rate, says David Belforte, chief editor of Industrial Laser Solutions magazine in Nashua, N.H.
OPTEK offers optocouplers for telecommunications, industrial, and consumer electronics
OPTEK Technology in Carrollton, Texas, is offering optocouplers with analog and digital output devices that provide isolation for high-voltage power systems. The UL- and VDE-certified optocouplers can be specified for use in telecommunications, Internet devices, computer systems, home appliances, and industrial, medical, security, and consumer electronics applications. OPTEK's optocouplers are designed for applications that require either analog or digital output (phototransistor/photodarlington or photologic) in a dual-in-line package, with either one or dual LED transmitters. Typical isolation voltage is 2500, 3750, and 5,000 volts RMS, making the devices fit most power system isolation requirements. For more information, visit OPTEK online at www.optekinc.com.
Coherent introduces diode laser module with brightness and high reliability
Two fiber-coupled diode laser arrays from Coherent Inc. in Santa Clara, Calif., offer substantially higher brightness than previously available from the company, without any sacrifice in reliability or lifetime. Specifically, the FAP 200 delivers either more than 50 watts at 976 nanometers or more than 30 watts at 808 nanometers from a 200-micron core diameter fiber with a numerical aperture (NA) of 0.22. The FAP 400 provides either more than 40 watts at 880 nanometers or more than 45 watts at 808 nanometers from a 400-micron core diameter fiber having a 0.22 NA. Both these high brightness fiber-coupled diode laser arrays use Coherent's AAA (aluminum-free active area) technology to achieve MTTF (mean time to failure) and operating lifetime characteristics. The FAP 200 and FAP 400 are intended to service a variety of applications in materials processing, such as plastics welding and soldering, as well as solid-state laser pumping and therapeutic medical uses. For industrial applications, their higher brightness translates directly into increased process throughput. For laser pumping, high brightness enables increased laser system output. For more information, visit Coherent online at www.coherent.com.