F-15EX: the strategic blind spot in the U.S. Air Force debate over the right mix of jet fighter aircraft
Air Force leaders try to balance economy with the most advanced technologies as they debate over the right mix of F-35 and F-15EX jet fighter aircraft.
Jun 4th, 2019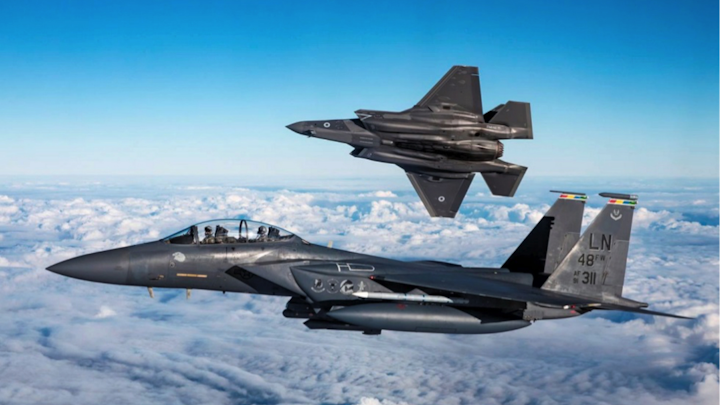 WASHINGTON – The fallout from the U.S. Air Force's request to buy the F-15EX jet fighter to replace the aging F-15C/D Eagle has certainly been entertaining. War on the Rocks reports. Continue reading original article
The Military & Aerospace Electronics take:
4 June 2019 -- Largely driven by lobbyist influence mixed with self-interest, several lawmakers and retired generals reflexively viewed the proposal to buy 144 F-15EX jets as a threat to the 80-year 1,763 F-35A program; more F-35As — not F-15EXs — is the solution.
Replacing the deteriorating F-15C/D twin-engine jet fighter fleet, whose shortcomings are inherent to operating a 35-year old fighter that averages 8,300 flight hours but was originally designed to fly just 4,000 hours.
This camp's message is that the F-15EX is an outdated fighter from the 1960s, equipped with decades-old technology, is not survivable, not effective, is of little operational relevance, does not support the National Defense Strategy, and is more expensive than the only U.S. Air Force fighter currently in production — the F-35.
Related: The U.S. Air Force is buying new advanced F-15X jet fighters and upgraded avionics after all
Related: Battle of 4th- and 5th-generation jet fighters: Lockheed Martin, F-35, are waging war on Boeing F-15EX
Related: U.S. fighter jets could work together with high-performance unmanned combat aircraft dogfighting by 2020s
John Keller, chief editor
Military & Aerospace Electronics