Navy asks Raytheon to upgrade the AN/AQS-20 helicopter- towed mine-hunting sonar in $20.7 million deal
Counter-mine experts at Raytheon will overhaul and upgrade the U.S. Navy AN/AQS-20 towed mine-hunting sonar under terms of a $20.7 million order.
May 21st, 2019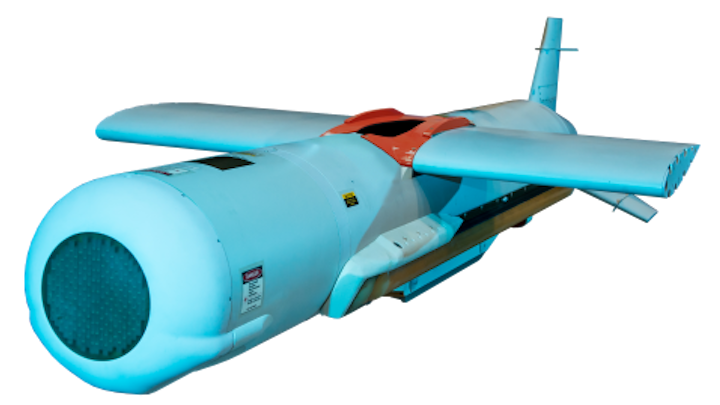 Raytheon image
PANAMA CITY, Fla. – Counter-mine experts at the Raytheon Co. will overhaul, repair, and upgrade the U.S. Navy AN/AQS-20 towed mine-hunting sonar under terms of a $20.7 million order announced Friday.
Officials of the Naval Surface Warfare Center Panama City Division in Panama City, Fla., are asking the Raytheon Integrated Defense Systems segment in Keyport, Wash., to provide technology upgrades and mitigate obsolescence issues in the AN/AQS-20 for the Navy's program executive office for unmanned and small combatants.
The AN/AQS-20A is a mine hunting and identification system with acoustic and identification sensors housed in an underwater towed body. The acoustic sensors detect, classify, and pinpoint bottom, close-tethered, and volume enemy mines in one pass.
Raytheon will provide AN/AQS-20 upgrades; repair; overhauls and other scheduled maintenance; hardware and software maintenance; obsolescence tracking and resolution; technology improvements; reliability and maintainability improvements; carry out change notices and engineering change proposals; test support; spare and repair parts; and hardware upgrades to improve system performance, sustainability, and reliability.
The AN/AQS-20A is an integrated acoustic and electro-optical sensor system with a hydrodynamically stable towed body sensor that operates from on Navy MH-53E and MH-60S helicopters, as well as from the AN/WLD-1 remotely operated underwater vehicle. The system can find and neutralize sea mines placed as deeply as 450 feet deep.
Related: Raytheon to upgrade sonar systems in towed mine-hunting remotely operated vehicle
The system's sidescan, forward-looking, and gap-filler sonar subsystems detect and pinpoint sea mines from long ranges. Its streak-tube imaging lidar (STIL) electro-optical sensor provides high resolution 3D images at short ranges to help identify bottom and moored mines.
The STIL sensor, also called Electro-Optic Identification (EOID), is from Raytheon partner Areté Associates Optical Engineering in Tucson, Ariz. The STIL sensor fits in a space of the towed body that is 15 inches in diameter and 19 inches long.
The AQS-20 uses imaging sonars, signal processing, and computer algorithms to localize mine-like objects and alert the system operator with a visual image and a contact data list. The system is 10.5 feet long, 15.5 inches in diameter, and weighs 975 pounds.
The system sends sonar and imaging data through its fiber-optic tow cable to the operator console located either aboard the host helicopter or by wireless data links to operators aboard nearby surface vessels. The operator's station has a high-speed data recorder to store mission information for later analysis.
On this contract Raytheon will do the work in Portsmouth, R.I.; Keyport, Wash.; and Panama City, Fla., and should be finished by May 2020. For more information contact Raytheon Integrated Defense Systems online at www.raytheon.com, or the Naval Surface Warfare Center Panama City Division at www.navsea.navy.mil/Home/Warfare-Centers/NSWC-Panama-City.