IAI ELTA to introduce counter-airborne-threats multi-mission radar this week at the Paris Air Show
IAI ELTA Multi-mission radar is counter low-radar-cross-section targets like stealth aircraft, cruise missiles, and unmanned aerial vehicles (UAVs).
Jun 17th, 2019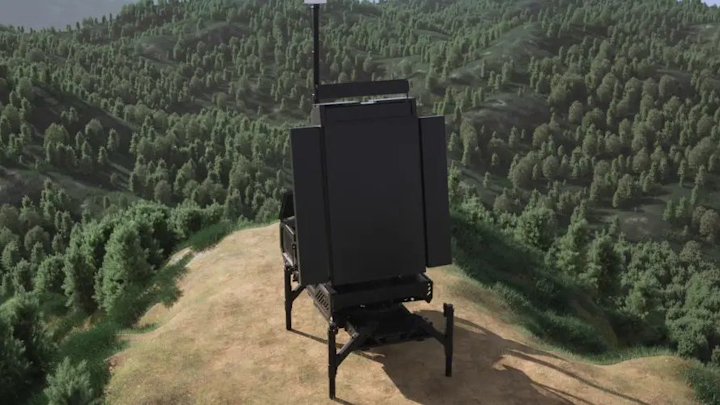 IAI photo
PARIS – Israel Aerospace Industries subsidiary ELTA Systems will announce the latest generation of its ELM-2084 MS-Multi-Mission Radar (Multi-Sensor MMR) at the Paris Air Show which opens outside the French capital on Monday. The Jerusalem Post reports. Continue reading original article
The Military & Aerospace Electronics take:
17 June 2019 -- The operational and combat proven MMR is the radar of Israel's "Iron Dome", "David's Sling" and IAI's land-based Barak missile defense weapon systems and has been sold to customers around the world.
"Over the last few years, the types of aerial threats have changed and grown," Eyal Shapira, vice president and general manager of the ELTA aerospace, defense, and naval division, told The Jerusalem Post on Sunday. The Paris Air Show is this week in Le Bourget, France.
The new types of aerial threats that have emerged due to the advancement of low RCS (radar cross section), stealth technology, and platforms like drones and cruise missiles or ballistic rockets and more have created new challenges to the current air defense systems used across the world, Shapira says.
Related: Marine Corps orders 30 G/ATOR radars to watch for low-observable threats in near-billion-dollar contract
Related: Raytheon developing ship antennas to handle radar, radio, and EW simultaneously
Related: Navy seeks to double funding for Advanced Above Water Sensors shipboard radar research
John Keller, chief editor
Military & Aerospace Electronics