Leidos gets Navy go-ahead to fabricate TRAPS deep-ocean sonar system prototypes for anti-submarine warfare (ASW)
Deep-ocean sonar -- the maritime equivalent of a satellite -- will have a large field of view to detect and track enemy submarines over large areas.
Jun 25th, 2019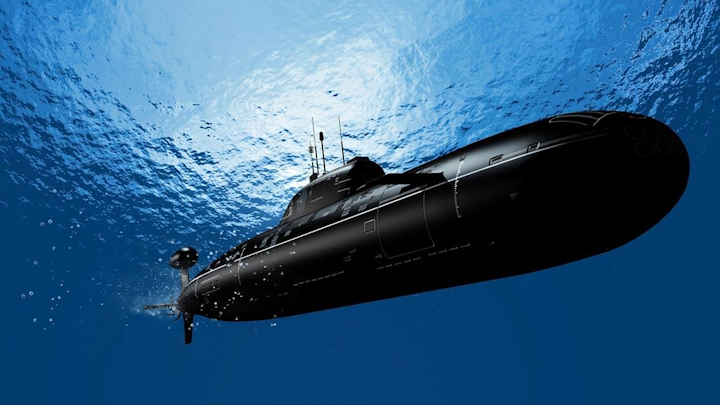 SAN DIEGO – U.S. Navy undersea surveillance experts needed fixed-site passive sonar sensors that operate from the deep-ocean floor to detect and track enemy manned submarines and unmanned underwater vehicles (UUVs). They found their solution from Leidos Inc. in Reston, Va.
Officials of the Naval Information Warfare Systems Command (NAVWARSYSCOM), formerly SPAWAR) in San Diego announced a $72.8 million contract to Leidos on Friday for the Transformational Reliable Acoustic Path System (TRAPS).
This system, developed under supervision of the U.S. Defense Advanced Research Projects Agency (DARPA) in Arlington, Va., is one component of the DARPA Distributed Agile Submarine Hunter (DASH) program, which seeks to reverse the asymmetric advantage of quiet enemy submarines and UUVs with advanced standoff anti-submarine warfare (ASW) sensing from unattended systems.
Deep ocean sonar nodes will operate at significant depths in the open ocean with large fields of view to detect submarines overhead. The significant field of view and low-noise at extreme depths will help the system detect and track submarines over large areas. Each deep node is the maritime equivalent of a satellite, and is referred to as a subullite.
Related: SAIC to build prototype ASW deep-sea sonar system that exploits the deep sound channel
NAVWARSYSCOM awarded the contract to Leidos last week on behalf of the Navy Program Executive Office for Submarines Maritime Surveillance Systems Program Office.
TRAPS complements other deep-ocean fixed surveillance systems such as the Integrated Undersea Surveillance System (IUSS), Fixed Distributed System (FDS), and the Sound Surveillance System (SOSUS).
TRAPS will work together with the IUSS, FDS, SOSUS, and the AN/UQQ-2 Surveillance Towed Array Sensor System (SURTASS) to provide flexible and responsive wide-area surveillance for theater antisubmarine warfare commanders worldwide.
The contract to Leidos consists of fabrication of TRAPS prototypes, non-recurring engineering, and logistics support. The contract went to Leidos sole-source because the company is the original equipment manufacturer of TRAPS.
Related: DARPA takes deep-sea sonar program for advanced anti-submarine warfare (ASW) to the next level
The quiet submarine is an asymmetric threat in its cost and growth in numbers relative to U.S. legacy ships and systems, Navy officials explain. In addition, these submarines have trended toward lower acoustic signature levels and have grown in lethality. TRAPS and other DASH systems seek to reverse the asymmetric advantage of this threat by developing advanced standoff sensing from unmanned systems.
In addition to TRAPS, the DASH program is working with the General Dynamics Corp. Mission Systems segment in Quincy, Mass. (formerly Bluefin Robotics), to develop the Submarine Hold at RisK (SHARK) UUV that provides a mobile active sonar to track submarines after initial detection.
On this contract Leidos will do the work in Long Beach, Miss., and should be finished by June 2022. For more information contact Leidos online at www.leidos.com, NAVWARSYSCOM at www.navy.mil/local/spawar, Navy PEO Submarines at www.secnav.navy.mil/rda/Pages/PEO_Submarines.aspx, or DARPA at www.darpa.mil.