Industry asked to develop magnetic anomaly detector (MAD)-equipped UAV for anti-submarine warfare (ASW)
Project seeks to launch a 36-pound, 90-knot UAV with magnetometer from a P-8A aircraft, with 45-minute endurance, to detect submarine-sized targets.
Jun 12th, 2019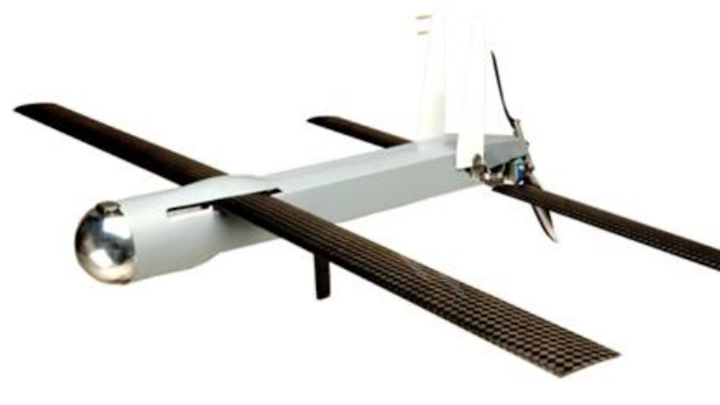 ARLINGTON, Va. – U.S. military researchers are asking industry to develop a small unmanned aerial vehicle (UAV) equipped with a magnetic anomaly detector (MAD) that can deploy from the U.S. Navy P-8A Poseidon maritime patrol aircraft to detect and track enemy submarines.
Officials of the Washington Headquarters Services Acquisition Directorate in Arlington, Va., issued a request for white papers on Tuesday (HQ0034-19-RWP-SCO1) for phase one of the MAD UAV prototype project.
A MAD instrument detects minute variations in the Earth's magnetic field. A submerged submarine represents a mass of ferromagnetic material that creates a detectable disturbance in the Earth's magnetic field.
Researchers want to develop a MAD UAV smaller than 36 pounds that can be air deployed from a sonobuoy launcher aboard the P-8A aircraft. The UAV will use an on-board magnetometer to locate and track submerged submarines.
Related: BAE Systems to develop MAD ASW drone to help Navy P-8A find submarines from high altitudes
The project involves design maturation, ruggedization for airborne launch, delivery of flight-test UAVs, and flight testing. The Washington Headquarters Service is issuing this solicitation on behalf of the U.S. Department of Defense (DOD) Strategic Capabilities Office in the Pentagon.
The winning contractor will develop and mature a MAD UAV; integrate the UAV command and control software into the P-8A mission systems suite; and deliver 75 UAVs for anti-submarine warfare (ASW) test demonstration.
The UAV should weigh less than 36 pounds, and be launched from an LAU-126A class A sonolaunch container in the P-8A aircraft; be able to fly for as long as 45 minutes at cruise speed; fly as fast as 90 knots; and be able to detect a target the size of a submarine.
Navy officials want the MAD UAV to be air-deployable from 500 to 25,000 feet altitude; be able to operate in salt spray in rain; search an area as large as four square nautical miles each hour; and provide constant target position with revisit rates of less than 10 seconds.
story continues below
The UAV should be controllable over a UHF line-of-sight data link operating at between 75 and 376 MHz. The UAV should less than $12,500 apiece.
Four years ago the U.S. Office of Naval Research in Arlington, Va., awarded an $8.9 million contract to the to the BAE Systems Electronic Systems segment in Merrimack, N.H., to develop a magnetometer UAV sensor payload to look for submerged enemy submarines
This project, called the High Altitude ASW (HAASW) Unmanned Targeting Air System (UTAS), also sought MAD UAV detector capability deployable from the Navy P-8A aircraft.
The Navy's predecessor to the P-8A -- the Lockheed Martin P-3 Orion four-engine turboprop aircraft -- has a MAD sensor attached to the back that looks like a large stinger that protrudes backward from the plane's tail.
Related: AAI to develop airborne sensors that may enable UAVs to detect and attack submarines and surface warships
The P-8A, itself, has an advanced integrated magnetic anomaly detection (MAD) system from CAE Inc. in Saint-Laurent, Quebec. The P-8A is designed to fly at high altitudes, and having a deployable MAD UAV will enable the aircraft also to take MAD readings close to the ocean's surface.
Companies interested in participating in the MAD UAV project should email 20-page white papers no later than 21 June 2019 to the Washington Headquarters Services's Ryan Daniels at Ryan.T.Daniels.civ@mail.mil.
For questions or concerns, contact Ryan Daniels by email at Ryan.T.Daniels.civ@mail.mil, or by phone at 703-901-3068.
More information is online at https://www.fbo.gov/spg/ODA/WHS/REF/HQ0034-19-RWP-SCO1 /listing.html.