Lockheed Martin starts production of LRASM high-performance smart munitions anti-ship missile
EGLIN AIR FORCE BASE, Fla. – Smart munitions designers at Lockheed Martin Corp. are starting to manufacture the U.S. military's next-generation LRASM anti-ship missile -- the Long-Range Anti-Ship Missile (LRASM).
Jul 26th, 2017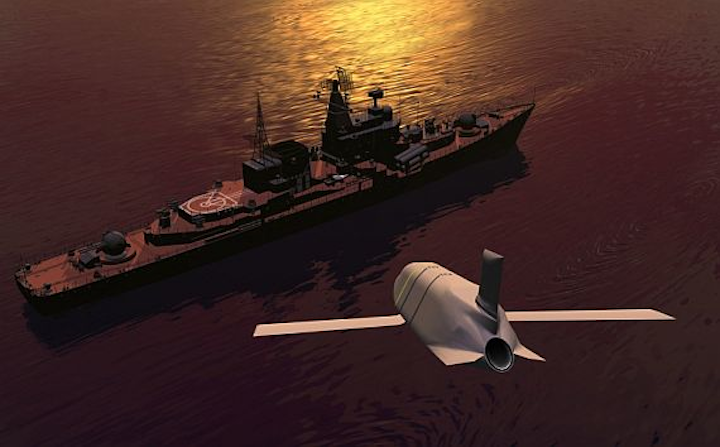 EGLIN AIR FORCE BASE, Fla. –Smart munitions designers at Lockheed Martin Corp. are starting to manufacture the U.S. military's next-generation LRASM anti-ship missile -- the Long-Range Anti-Ship Missile (LRASM).
Officials of the U.S. Air Force Life Cycle Management Center at Eglin Air Force Base, Fla., announced an $86.5 million contract Tuesday to manufacture the first 23 LRASM munitions in Lot 1 production. The contract marks the first production award for the air-launched variant of LRASM, Lockheed Martin officials say.
Low-rate initial production (LRIP) Lot 1 is the first of several expected annual production lots that will deliver next-generation anti-ship missiles to the U.S. Navy and U.S. Air Force, company officials say.
LRASM is a joint project of the U.S. Defense Advanced Projects Agency (DARPA) in Arlington, Va., the Navy, and Air Force to design an advanced anti-ship missile that can launch from the Navy F/A-18E/F Super Hornet jet fighter bomber, as well as from the Air Force B-1B Lancer long-range bomber.
LRASM is designed to detect and destroy specific targets within groups of ships from extended ranges in electronic warfare environments. It is a precision-guided, anti-ship standoff missile based on the Lockheed Martin Joint Air-to-Surface Standoff Missile-Extended Range (JASSM-ER).
Related: Lockheed wins $200 million DARPA contract to prepare new anti-ship missile for 2017 acquisition
Eventually versions of the LRASM also should be ready for launch by the Vertical Launch System (VLS) aboard Navy surface warships. Submarine-launched versions are under consideration.
Lockheed Martin has been designing LRASM for the last eight years primarily under DARPA supervision. The advanced anti-ship missile is intended to replace the ageing Harpoon anti-ship missile. It has a multi-mode radio frequency sensor, a new weapon data-link and altimeter, and an uprated power system.
The LRASM can be guided toward enemy ships from as far away as 200 nautical miles by its launch aircraft, can receive updates via its datalink, or can use onboard sensors to find its target. LRASM will fly towards its target at medium altitude then drop to low altitude for a sea skimming approach to counter shipboard anti-missile defenses.
The LRASM will use on-board targeting systems to acquire the target independently without the presence of intelligence or supporting services like Global Positioning System satellite navigation and data-links. Lockheed Martin is designing he missile with advanced counter-countermeasures to evade hostile active defense systems.
Related: Demonstration of new anti-ship missile nears end with $175 million contract to Lockheed Martin
Lockheed Martin won a $321.8 million Navy contract last year to complete LRASM integration, test, and integration; incorporate an affordable and executable LRASM manufacturing process into Lockheed Martin's existing JASSM-ER production process; examine and define the logistics footprint; design for producibility; ensure affordability; add anti-tamper and cyber security; and demonstrate system integration, interoperability, safety, and utility.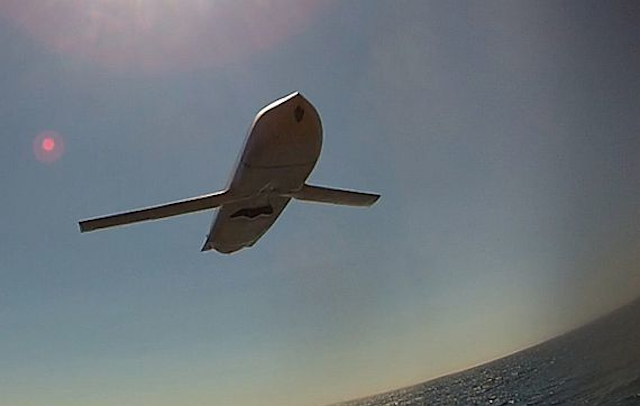 Lockheed Martin has conducted LRASM flight tests against surrogate targets from the Navy, with an eye to deploying LRASM on the B-1B bomber in 2018, and on the F/A-18E/F in 2019.
In fall 2014 Lockheed Martin conducted its second LRASM flight test in a launch from an Air Force B-1B bomber off the Southern California coast. Flying over the sea range at Point Mugu, Calif., the bomber from the 337th Test and Evaluation Squadron at Dyess Air Force Base, Texas, released the LRASM, which navigated through all planned waypoints receiving in-flight targeting updates from the system's Weapon Data Link, Lockheed Martin officials say.
After switching to autonomous guidance, the LRASM identified the target using inputs from the onboard sensors, descended for final approach, verified the target, and hit it.
Related: Navy asks Orbital Sciences to build supersonic target drones for anti-ship missile training
The Lockheed Martin LRASM has a 1,000-pound penetrator and blast-fragmentation warhead, multi-mode sensor, weapon data link, and enhanced digital anti-jam global positioning system to detect and destroy selected surface targets within groups of ships.
Lockheed Martin is in charge of LRASM overall development, and the BAE Systems Electronic Systems segment in Nashua, N.H., is developing the LRASM onboard sensor systems.
LRASM development is in response to a gap in Navy anti-ship missile technology identified in 2008. The standard Navy anti-ship missile is the subsonic Harpoon, which has been in the inventory since 1977.
On this contract Lockheed Martin will do its work in Orlando, Fla., and should be finished by September 2019. For more information contact Lockheed Martin Missiles and Fire Control online at www.lockheedmartin.com/us/mfc.html, or the Air Force Life Cycle Management Center at www.wpafb.af.mil/aflcmc.
Learn more: search the Aerospace & Defense Buyer's Guide for companies, new products, press releases, and videos