Electro-optics Briefs
Apr 1st, 2007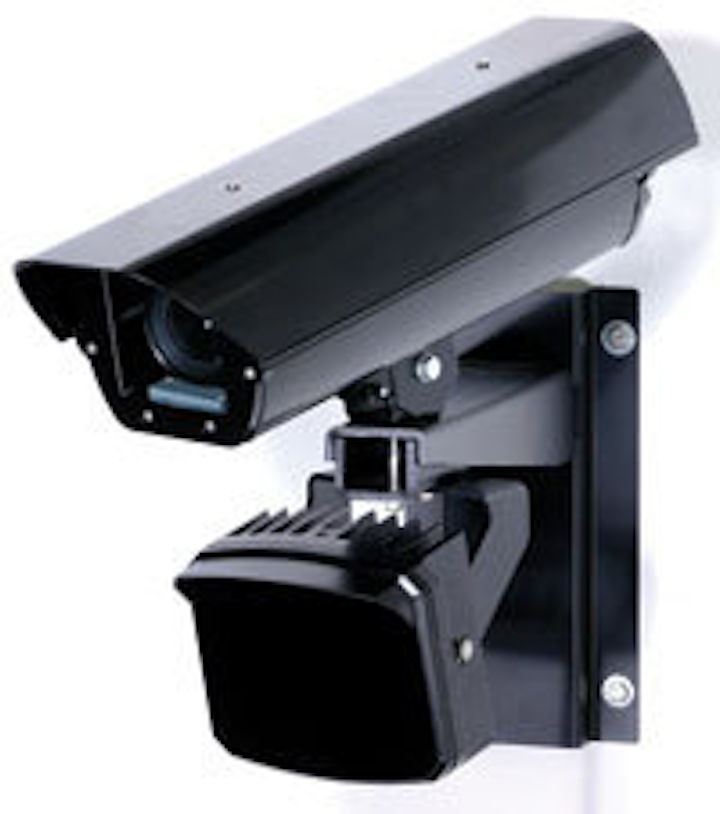 Molex introduces quad small-form-factor pluggable devices
Molex Electronics Ltd. in Markham, Ontario, has introduced a quad small-form-factor pluggable (QSFP) product as a part of an integrated system that is compatible with the QSFP multisource agreement (ASM) and combines real estate, power, and port density. The product integrates four 10G high-speed channels into one pluggable interconnect system, resulting in three times the port density of SFP and lower cost per channel. QSFP is the next-generation hot-pluggable interface for high-performance switches, routers, servers and host bus adapters for computing and telecommunications applications. QSFP is a compact, four-high-speed-channel, z-axis pluggable interface. The Molex QSFP interconnect system supports speeds as fast at 10 gigabits per second per lane and, with an optional serial management interface, the Molex copper QSFP cable assembly delivers the same performance as an optical solution but at a lower cost. The offering includes the SMT host connector and an EMI shielding cage assembly, as well as passive and active cable assemblies. Using the same iPass connector as the x4 PCIe, the QSFP 38-circuit SMT host connector provides density and headroom to support four channels as fast as 10 gigabits per second each. With a pitch of 0.80 millimeters, the SMT host connector is designed for placement under an EMI cage that accepts pluggable optical modules and copper cables. The SMT host connector allows the circuit designer the option to place the connector on either side of the PCB. Additional benefits include alignment posts to provide stability when placing the connector and standoffs to facilitate PCB cleaning. The Molex QSFP EMI cage is a one-piece, press-fit configuration that accepts optical modules or copper cables. The single-host connector and cage combination supports a belly-to-belly configuration. The Molex EMI cage bezel interface is available with either EMI spring fingers or a compression gasket. Heat sinks and light pipes are also available options. Molex provides a copper solution by offering passive and active copper cable assemblies at data rates as fast as 40 gigabits per second. Active cables as long as 20 meters enable longer-reach, rack-to-rack connections. For more information contact Molex online at www.molex.com.
Extreme releases UFLED night-vision performance bundle
Extreme CCTV in Burnaby, British Columbia, announces the UFLED active-infrared night-vision performance bundle, a 24-volt turnkey night-vision day-night camera. The UFLED works even in total zero-lux darkness, and incorporates the UFLED IR Illuminator for 650-foot night-vision performance. The system has all-weather housing and all associated wall-mount brackets. The UFLED kit enables outstanding 24/7 technical surveillance at critical locations such as ports, critical infrastructure, transportation hubs, and government buildings. For more information contact Extreme CCTV online at www.extremecctv.com.
KVH fiber-optic gyro-based inertial measurement units added to U.S. Navy's MK54 torpedoes
KVH Industries Inc., has received a follow-on order for more than $2.6 million worth of KVH's TG-6000 inertial measurement units for use in the U.S. Navy's MK54 torpedoes. This is the first of three options associated with a contract originally signed in September 2005, which has a potential value of more than $15.8 million over the life of the contract. Shipments for this option will extend into 2008. The KVH TG-6000 IMU measures rate and acceleration in three axes, critical for the navigation of a torpedo or other platforms. The IMU employs a three-axis configuration of KVH's FOGs, which offer an all-fiber design and patented digital signal processing (DSP) for high reliability, superior accuracy and performance, and exceptional vibration, shock, and acceleration survivability. In addition to the FOGs, the TG-6000 includes three accelerometers. Together, the integrated IMU provides performance, high reliability, low maintenance, and easy system integration for use in a wide range of applications, including manned and unmanned vehicle navigation and guidance systems for aerial and underwater vehicles.
DRS Technologies to produce optical assemblies for the U.S. Army's Improved Target Acquisition System
The DRS Technologies Optronics division in Palm Bay, Fla., won an $11 million contract to produce and test Xenon Beacon Tracker (XBT) assemblies for the U.S. Army's Improved Target Acquisition System (ITAS), used for launching TOW (Tube-launched, Optically tracked Wire-guided) missiles. The contract was awarded to DRS by the Network Centric Systems business of Raytheon Co. in McKinney, Texas. The Xenon Beacon Tracker is a major line-replaceable unit (LRU) and is the heart of the ITAS, which tracks targets and furnishes guidance commands to the TOW missile. The XBT converts the optical image of the flashing beacon to electronic signals that are subsequently processed by the internal computer. Guidance corrections then are relayed to the missile via the wire connections between the launcher and missile. DRS Optronics is part of the DRS Sensors & Targeting Systems segment. Product delivery will commence in August 2008, with completion expected by May 2009. For more information contact DRS online at www.drs.com.
OPTEK develops optical isolators for industrial and medical applications
OPTEK Technology in Carrollton, Texas, is offering a family of optical isolators designated the OPI1270, OPI1280, and OPI1290 series that have visible red LED with photo transistor or Photologic sensor, and transfer data through a plastic flexible cable. "These isolators were designed for applications that require high-voltage isolation between input and output, as well as signal communication over short distances," says Alan Bennett, vice president of sales and marketing for OPTEK Technology. The OPI1270, OPI1280, and OPI1290 optical isolators maintain data-transmission characteristics while being available in a variety of custom lengths. The OPI1270 and OPI1280 Series isolators feature a visible red LED and a phototransistor sensor, while the OPI1290 Series isolator features a visible red LED and a Photologic totem-pole output sensor. In all three devices, the LED and sensor are housed in separate opaque molded plastic housings and coupled by a plastic flexible cable. The isolators feature an isolation voltage of more than 20 kilovolts with 1.27-millimeter lead spacing. Power dissipation rating is 100 milliwatts, with an operating temperature range of -40 to 100 degrees Celsius. For more information contact OPTEK online at www.optekinc.com.
Lambda Research introduces OSLO 6.4.3 optical-design software for Windows and Linux
Lambda Research Corp. in Littleton, Mass., is offering the lens design software OSLO 6.4.3 with 18 additions and improvements over the previous OSLO release. The OSLO release enables the user to modify, customize, and adapt the program to his specific needs. OSLO 6.4.3 adds CCL command which accesses and copies any OSLO plot or graphic to the MS Windows clipboard as a bitmap. This command exposes this cut-and-paste functionality for any OSLO macro and enables OSLO users to control and create custom OSLO macro programs. The OSLO 6.4.3 release update Modulation Transfer Function reports so that the analysis uses field points from the field-point set with both x-field and y-field data. This enables users to quantify MTF system performance over a two-dimensional field. The surface form of the anamorphic aspheric surface is described by the surface curvature and the conic constant, allowing the OSLO users to reliably model general anamorphic surface shapes without the control problems usually associated with spline surfaces. The OSLO global variable referencing surface based interferometer files is a function of the surface number as well as the instance number of the interferometer file on a particular surface. For more information contact Lambda Research online at www.lambdares.com.
Marine Corps chooses Kollsman for laser target designator
U.S. Marine Corps leaders are choosing Kollsman Inc. in Merrimack, N.H., to provide high-performance Laser Target Designator (LTD) systems that have proven successful in field-test evaluations under terms of orders worth $59.9 million. The additional orders represent an increase over the initial order of July 2006. Part of the work will be performed by Elbit Systems Electro-Optics Elop Ltd. in Rehovot, Israel. Kollsman is a subsidiary of Elbit Systems Ltd. in Haifa, Israel. Carried and operated by forward air controllers and reconnaissance Marines, the system provides a "bull's eye" for other units to target enemy troops and equipment with munitions specifically designed for laser guidance and high accuracy. During rigorous testing by the Marine Corps, the LTD met the performance requirements for having the required marking range, operational suitability and life cycle support. For more information contact Kollsman online at www.kollsman.com.