Locked down, sensors everywhere
Perimeters today are being protected by sensors that detect everything from x-ray scanners at checkpoints to cameras mounted on unmanned aircraft.
Jul 1st, 2008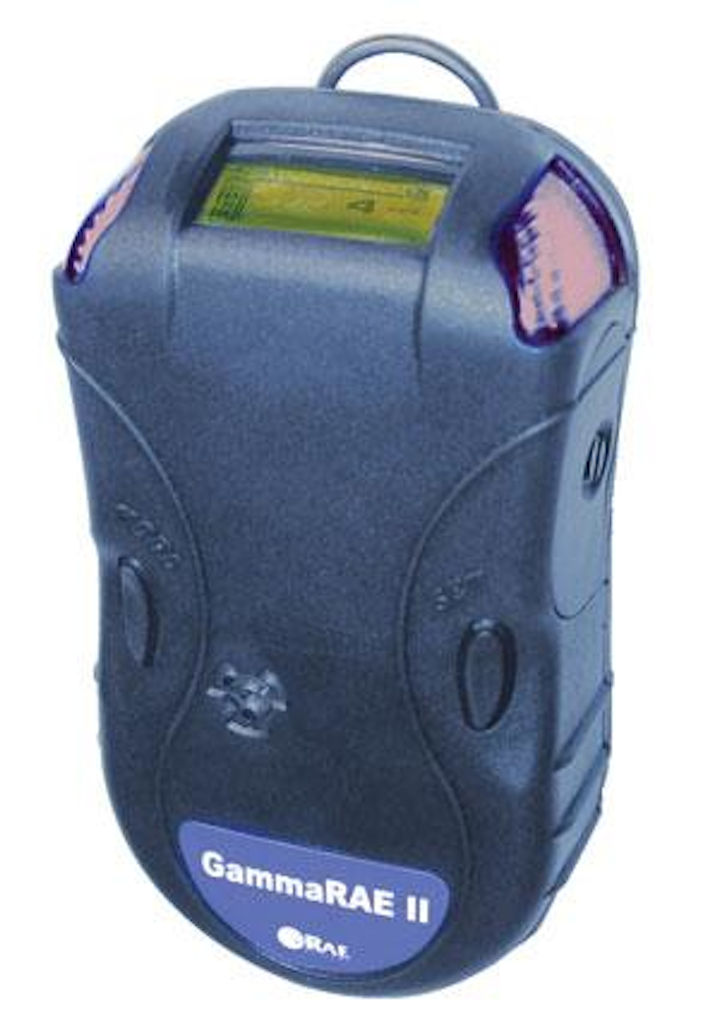 Perimeters today are being protected by sensors that detect everything from x-ray scanners at checkpoints to cameras mounted on unmanned aircraft.
By John McHale
Many people say they yearn for the days when doors could be left unlocked at night. Today, locked doors are a necessity for residential neighborhoods, but not a failsafe. The situation is much more serious for military facilities worldwide and critical domestic targets nationwide. Technology and unconventional threats have made locked doors and barbed wire fences nearly obsolete in today's world.
The key to securing perimeters today is a multilayered approach, says Bruce Walker, vice president of homeland security at the Northrop Grumman Corp. Information Technology sector in McLean, Va. The more layers of obstacles an intruder must get through, the more secure the perimeter.
Walker's company provides a suite of integrated perimeter protection—incorporating radar, seismic, and other sensors—gate access, closed circuit television control, and a video archiving system for one or several sites, he says.
Northrop Grumman engineers integrate the data from various sensors into one central command-and-control area to create a common situational awareness display via its Critical Incident Response System (CIRS).
CIRS provides a battlefield-type of digital picture with real-time data to help military security managers manage complex emergency situations, Walker says. The system's TouchTable enables small group collaboration at the local site, and remote information sharing over Internet Protocol (IP) to any other TouchTable or IP-enabled device.
Some of Northrop Grumman's homeland security solutions integrated through CIRS help operations personnel share technology, data, and expertise. Imagery from Northrop Grumman's Global Hawk unmanned aerial vehicles (UAVs) can also be part of CIRS.
U.S. Customs and Border Protection (CBP) contracted Northrop Grumman to provide such suites along the southwest U.S. border. The pilot program will offer operational security while facilitating the flow of legitimate trade and travel. As part of the contract, Northrop Grumman Information Technology will install surveillance gear to secure more than 40 official border crossings along the 1,900-mile U.S. border with Mexico—from San Diego to Brownsville, Texas.
The Northrop Grumman system will identify potential threats at ports of entry; collect surveillance information; interdict cross-border violations; tie sensing capabilities into a common operational picture; and enable security personnel to keep an eye on port perimeters, secured areas, and people.
Civilian security vs. military security
Doing business with the military is different from creating a civilian security system, Walker says. The technology is similar, yet civilian rules are different where there is not always a clear chain of command, he adds. An intruder at a federal facility is subject to military law, but one caught at a civilian facility is subject to civil law where rules of evidence apply. There are also civil liberties to be considered.
False alarms are also a major problem in civilian applications, Walker says. While the military can tolerate a few false alarms, civil false alarms can shut down an airport, create several lawsuits, and even shut down government.
Bob Durstenfeld, director of public and investor relations at RAE Systems in San Jose, Calif., echoes Walker's comments. He says issues of civilian policy are the reason there are definitive radiation detection procedures for ports of entry.
A patient who undergoes medical treatments that involve injections of small amounts of radioactive thallium, for example, may be radioactive for as long as four weeks, thus setting off potential radiation detectors. However, the U.S. has no procedures in place for how to approach someone who sets off a radiation scanner.
Durstenfeld says his company has suggested a simple procedure—just approach the citizen in question, tell him he has been found radioactive, and ask if he would mind being scanned.
Radar
Whether it is a military or civilian perimeter, "time is the enemy of any physical protections system," say officials at ICx Technologies in Arlington, Va. Most physical security sensors provide information about a point in space at a specific time, telling you where an adversary was, not his current position.
Ground-surveillance radar can provide the responder critical time to interdict and respond to a threat, ICx officials say. Proper selection, placement, and operation of system is based on how well a threat is understood—such as determining if threats are in vehicles, on foot, or both.
In the case of radar, a vehicle-borne threat is easier to detect than a foot-borne infiltration, ICx officials say. To detect vehicles, radar must be placed with direct line of sight to anywhere vehicles can go. If the threat is on foot, the line-of-sight issues become more complex. Blind spots must be filled and the probability of detection must be well understood. Security personnel must know the surrounding terrain.
U.S. Navy officials are using STS-12000 long-range radars from ICx for Marine Corps base defense. ICx will supply the Marine Corps Electronic Security Systems (MCESS) Program with six STS-12000 radars from BAE Systems to protect domestic and international bases from unauthorized intrusions. The STS-12000 radar provides automated wide-area surveillance to track and classify intruders on foot and in vehicles.
ICx defines sensor performance in terms of probability of detection (Pd), nuisance alarm rate, and vulnerability to spoofing. Perfect probability of detection is measured as 1.0 for the sensor; it detects an intruder 100 percent of the time. While no sensor is perfect, the closer the sensor performs to the better overall system performance. Several sensors can be layered to improve probability of detection.
Nuisance alarms are caused most often by animals, plants, and the weather, and those choosing sensor systems and radars should take these factors into account. For example, a cluttered background of shrubs and trees can challenge any radar.
Determining a sensor's vulnerability to spoofing, damage, or destruction also is crucial. Bomb-sniffing dogs are one example of a perfect, yet vulnerable detection capability, Northrop Grumman's Walker says. Science has yet to duplicate the olfactory capabilities of a canine's nose, but unfortunately the dogs are an easy target, he adds.
Radiation, chemical, and biological detection
In the future, radiation, chemical, and biological sensors will be covert, so suspects will not know when they are being scanned, Walker says. This kind of sensor is difficult to defeat. U.S. Special Forces operators are using more and more chemical agent detectors for urban warfare applications like entering sewage tunnel with methane gas, says RAE System's Durstenfeld; one spark from a gun or radio could set off a major explosion.
Regarding radiation detection, RAE's most common detector screens for gamma rays, Durstenfeld says. The company's GammaRAE II R contains two separate sensors: the Cesium Iodide (CsI) scintillator, which provides a two-second response to radiological threats; and the energy-compensated PIN diode, which provides high dose rate range coverage and dose measurements. The GammaRAE II R is being certified for operation in flammable/explosive environments, Durstenfeld says.
RAE Systems is also supplying its radiation screening portals and wireless toxic gas screening networks for the Beijing Capital International Airport. This contract was placed as part of the security preparations for the 2008 Beijing Olympic Games.
This contract consists of radiation screening portals, a network of AreaRAE wireless monitors, as well as a security command-center consoles that will be deployed across the airport complex, which is about 13 miles northeast of central Beijing.
Japan is investing in biological sensing technology. Officials at Lockheed Martin in Baltimore are providing Japanese security officials with biological aerosol warning systems.
The Japan Ground Self Defense Force is taking delivery of two additional Biological Aerosol Warning Systems (BAWS) from Lockheed Martin and its trading partner Itochu of Tokyo. The Japanese ground self-defense forces will use BAWS to provide early warning of a biological attack. BAWS is an array of networked sensors that warns of a hazardous biological aerosol cloud.
BAWS detects biological agents with eight-channel particle counters, and measures environmental conditions with solid-state air mass sensors for wind direction and speed, a GPS locator, a radio transmitter/receiver, a humidity sensor, and a magnetic compass.
ICx Technologies also plays in the biological sensor arena, having won a $4.9 million contract from the U.S. Department of Homeland Security to develop sensors to help limit exposure to biological agents. ICx will finish developing a prototype system able to detect and identify 10 bioterrorism threats—including bacteria, viruses, and poisons—all with a response time of 15 minutes or less. The automated process extracts DNA and RNA from a sample, purifies it, and identifies the dangerous DNA sequences.
Optical sensors
One of the most popular platforms for collecting video for perimeter security applications is the unmanned aerial vehicle (UAV) equipped with sophisticated video sensor payloads that can scan undetected from high altitudes during the day, at night, and in bad weather.
One of those UAVs is the RQ-11B Raven—a 4.2-pound, backpackable, hand-launched sensor platform—from AeroVironment in Monrovia, Calif. Raven's electro-optic payload includes a dual forward- and side-look electro-optic camera nose, electronic pan-tilt-zoom with stabilization, and a forward- and side-look infrared camera nose.
Goodrich Corp. in Charlotte, N.C., launched a night-vision and laser-detection camera that can see from the near infrared (NIR) to the shortwave infrared (SWIR) portions of the light spectrum, beyond what traditional night-vision goggles can see. The camera, called NIR/SWIR, uses the company's indium gallium arsenide-night vision (InGaAs-NV) technology to detect and track a broad range of battlefield infrared lasers with heightened night and daytime sensitivity.
Officials at Clear Align in Eagleville, Pa., are investing in portable zoom technology for security applications, with a customizable product line set to launch early next year, says Angelique Irvin, Clear Align's president and chief executive officer.
There is a large demand for better fixed and mobile zoom capability despite the cost and complexity, Irvin says. Clear Align's family will be customized based on the customer's wavelength requirements, she adds.
Clear Align also has an agreement with SCHOTT North America's Fiber Optics Defense Division and together design, prototype, and produce electro-optical solutions for the defense and security markets. Under the terms of the partnership, Clear Align will provide SCHOTT North America with designs, prototype, and production capabilities.
Optical sensors are not limited to video applications. Engineers at FIS in Oriskany, N.Y., use optics to design their Fiber Fence 3000 product.
Fiber-optic fence systems, such as Fiber Fence, use light rather than electricity to detect intruders. During operation, light pulses flow through fiber-optic cable, which is typically installed on existing perimeter fencing. These light pulses are monitored for any change in light pattern or optical power, as may occur when the fiber is bent or broken during an intrusion attempt.
Checkpoint screening
Perimeter sensors are important but so are the diction capabilities at checkpoints especially in military bases in Iraq and Afghanistan where car bombs are an everyday threat.
For just such reasons the U.S. Army continues to order Relocatable VACIS inspection systems from Science Applications International Corp. (SAIC) in San Diego.
SAIC's VACIS system produces digital images of the contents of vehicles and containers for online analysis to search vehicles and cargo for weapons, explosives, and other threats, SAIC officials say. It is capable of bumper-to-bumper scans of objects as long as 70 feet. The unit consists of two 90-foot-long tracks, a gamma-ray source, and a 21-foot high detector tower. The system uses a low-level gamma-ray radiation source to penetrate vehicles and cargo while the vehicle remains stationary. Gamma rays, rather than x-rays, enable overall lower costs, higher system availability, ease of maintenance, and a smaller exclusion zone, company officials say.
Scanning people at checkpoints is typically done through x-ray metal detectors and increasingly biometrics—fingerprint, hand, eye, face, etc.
One such system is the U.S. Department of Defense's automated biometric identification system, managed by Northrop Grumman engineers. "This biometrics system will be the DOD's biometric repository for all identification types, linking to the intelligence community and civilian agencies, all in a focused effort to address the war on terrorism.," says Jill Kale, vice president of enterprise applications and systems integration for Northrop Grumman IT's Defense group.
Northrop Grumman's teammates on this contract include Ideal Innovations Inc. in Arlington, Va.; L-1 Identity Solutions Inc. in Stamford, Conn.; and NEW-BOLD Enterprises Inc. in Fairmont, W.Va.
The Port of Halifax, Nova Scotia, is using hand vascular pattern recognition technology from Identica Canada Corp. Identica teamed up with Unisys Canada to deploy a biometric credentialing and access control database system (CACDS) for the application.
Identica's Vascular Pattern Scanners (VP-II) capture and encrypt the vascular patterns on the backs of people's hands. The individual presents his or her hand to the scanner and the system matches the vascular pattern to a stored template, identifying the individual at a rate of about one person per second. With the option of storing the encrypted personal template on media such as a smart card, the scanner communicates with Identica's proprietary Universal Controller (the UC-2) and biometrically verifies the user with the stored template on the media.
---
Boeing UAV detects biological agents
The U.S. Defense Threat Reduction Agency (DTRA) and Boeing in Seattle demonstrated biological detection from the air. Boeing's ScanEagle unmanned air vehicles (UAVs), modified to look for biological warfare agents, can intercept, detect, and fly through simulated biological plumes or clouds to collect airborne agents.
Tests also show that the UAVs can collect airborne material and data from a target site that can help U.S. forces combat the threat from biological agents and minimize the danger to friendly forces and civilians.
From early November 2007 to the end of January 2008, Boeing conducted developmental, shipboard integration, and operational flight tests of the Biological Combat Assessment System (BCAS) as part of the BCAS Advanced Technology Demonstration (ATD) program in support of DTRA.
Developmental and shipboard integration testing was conducted late last year. In late January 2008, the final operational demonstration test was conducted from the U.S. Naval Air Systems Command 38 research vessel in the Gulf of Mexico.
"We know that we can use UAVs to find and intercept biological plumes using computerized prediction models, along with location and tracking software and other UAV-based sensors. We've also demonstrated that the BCAS UAVs can operate at beyond-line-of-sight ranges far in excess of our program requirements," says Keith Coleman, Boeing Phantom Works program manager for the BCAS ATD program.
Coleman says these capabilities would enable U.S. forces to perform, at safe distances, battle damage assessment of plume releases that result from counterforce strikes against facilities dedicated to the research, production, and/or storage of biological warfare agents.
The tests were part of a two-year, Phase 1 contract awarded to Boeing Phantom Works by the BCAS Program Office of DTRA within the U.S. Department of Defense. Boeing and a team of U.S. bio-defense companies modified the ScanEagle UAVs to look for potential biological warfare agents for sample collection. The Boeing-led contractor team includes Midwest Research Institute of Kansas City, Mo.; Insitu of Bingen, Wash.; Applied Research Associates of Alexandria, Va.; and L-3 Communications of San Diego.
The team is developing a remote sensor system to enable further assessment of potential battle damage and collateral effects and to locate, track, collect, and detect simulated biological warfare agents from a designated target area.
The biological collection ScanEagle is equipped with bio-collection and plume tracking systems that are integrated into a customer payload that is designed specifically for the BCAS. The ISR ScanEagle incorporates significant data storage upgrades over the stock ScanEagle, along with beyond-line-of-sight picture snapshot technologies specifically designed for the BCAS mission, Boeing officials say.