Electro-optics Briefs
Feb 1st, 2008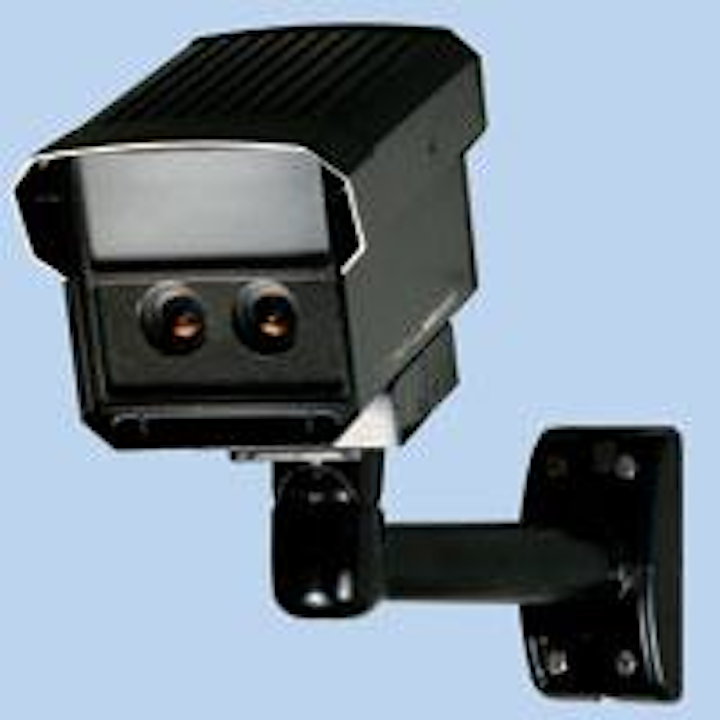 Extreme CCTV introduces megapixel-IP infrared imager
Extreme CCTV in Vancouver, British Columbia, is releasing the EX85 megapixel-IP infrared imager, which combines dual CMOS megapixel sensors, IP infrared imaging (I3) design, and Black Diamond night-vision technology. The camera is for critical security applications. The detail of 3.1 million color pixels by day and the high-fidelity Black Diamond night vision can see in darkness as far away as 420 feet. The EX85 incorporates bit-reduce technology, helping to stabilize networks by minimizing bandwidth requirements, as well as and Extreme's ruggedized outdoor enclosure. For more information contact Extreme CCTV online at www.extremecctv.com.
Optek partners with NRC Electronics for worldwide distribution of electro-optical products
TT electronics/Optek Technology has selected NRC Electronics in Boca Raton, Fla., as a global distributor of Optek's optoelectronic sensors and fiber-optic devices, along with its visible LED components and assemblies. "NRC's expertise in the component industry, along with sales locations in the Americas, Asia, and Europe, positions the company well to meet the needs of our optoelectronic and solid-state lighting customers worldwide," says Alan Bennett, vice president of sales and marketing for Optek Technology. NRC Electronics ranks among the top five distributors of electronics components, and has in-plant store locations in North America, Latin America, Asia, and Europe. For more information, visit NRC Electronics online at www.nrcelectronics.com, or Optek at www.optekinc.com.
Coherent introduces 38-watt diode-pumped, solid-state laser
Coherent Inc. in Santa Clara, Calif., is introducing the AVIA 532-38 diode-pumped, solid-state laser that delivers more than 38 watts of output at 532 nanometers (at 120 kHz) with a pulse width of 45 nanoseconds. This laser's beam characteristics (TEM00, M2 < 1.3), combined with its high average power and high peak power, make the AVIA 532-38 applicable to micromachining applications requiring fast throughput and precision edge quality (minimized heat affected zone). Applications include singulation of microelectronics packages, wafer scribing, and edge isolation in solar cells. Backed by a two-year/10,000 hour warranty, this model is based on the existing AVIA O/A platform (oscillator/amplifier cavity) that is configured for long-term stability, high reliability, and ease of operation. This design incorporates key proprietary features such as PermAlign, a solder-bonding technology for securely mounting all the resonator optics, as well as long-lived AAA (Aluminum-free Active Area) pump laser diodes. The laser is simple to operate and integrate thanks to the use of Total Pulse Control, a comprehensive software suite that enables customized pulse control and power on demand. The complete AVIA 532-38 laser system includes a sealed, water-cooled laser head and a compact air-cooled power supply. Founded in 1966, Coherent Inc. is a Standard & Poor's SmallCap 600 company and a world leader in providing laser-based solutions to the commercial and scientific research markets. For more information, visit Coherent online at www.coherent.com.
CeramOptec introduces drop-in replacement fiber for Ocean Optics benchtop spectrometers
CeramOptec in East Longmeadow, Mass., is offering drop-in replacement fiber bundles and assemblies for the Ocean Optics family of benchtop spectrometers. The company exercises control over every step of the fiber's manufacturing and assembly process to ensure consistent quality and performance of the replacement products. "CeramOptec does not purchase stock fiber preform from third parties from which to fabricate its fiber," says Brian Foley, CeramOptec's vice president of engineering and manufacturing. Instead, the company handles all steps of the manufacturing process, including preform design and fabrication, fiber drawing and assembly, and testing of the finished product. By controlling every aspect of the fiber bundle's manufacture, CeramOptec provides customers with more consistent quality than competitive offerings. This control also means that customers have a single point of contact for technical support. For more information, visit www.ceramoptec.com.