How military harvests technology from commercial industry
Commercial and military satellite communications are prime examples of how the U.S. military continues to adapt commercial technologies to military applications.
Oct 2nd, 2016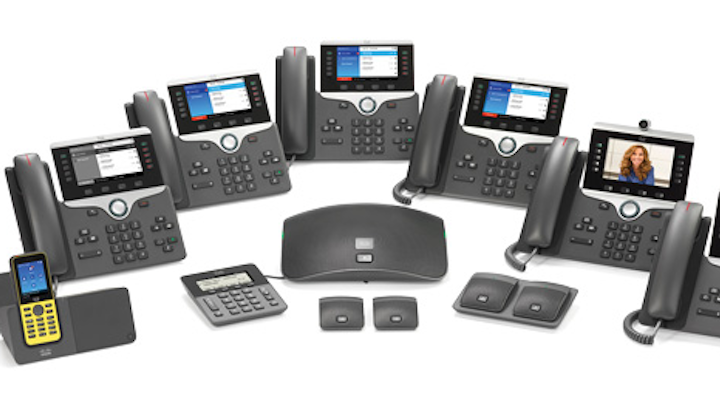 Commercial and military satellite communications are prime examples of how the U.S. military continues to adapt commercial technologies to military applications.
By J.R. Wilson
The clash between an antiquated and time-consuming military research and acquisition process and the rapid evolution of important commercial technologies is nowhere more obvious than in advanced communications systems. Today's cutting-edge communications technologies also represent a showcase for the most serious drawbacks of applying commercial off-the-shelf (COTS) technology to military designs.
The growing adoption of commercial technologies for military communications systems is a balancing act: lower development and acquisition costs for the U.S. Department of Defense (DOD), but those same technologies available, without control, to everyone - from antagonistic nations to non-state enemies such as al-Qaida and ISIS. On the one hand COTS can lead to faster fielding with less training required, but on the other hand it can led to increased vulnerability.
The military is capitalizing on commercially developed IP telephones, such as these from Cisco Systems.
Despite today's fast merging of commercial and military communications technologies, the two markets still do call for differences in design. "Currently, we have to design military to be robust and security has to be higher, with a push to never use a well-deployed technology because those become less secure," says Jim Aralis, chief technology officer of Microsemi Corp. in Aliso Viejo, Calif.
"Robustness, both physical and logical, is the biggest difference," Aralis explains, referring to operating temperature extremes, radiation hardeness, operation in shock and vibration, as well as in harsh environments like dust, rain, and salt spray, not to mention the military's elevated needs for data and cyber security.
"From a security perspective, the U.S. has been willing to spend the money for very-high-processing elements, but soon those will be available to everyone in the world, so that is a concern," Aralis says, pointing out that security remains a complication not fully addressed by either DOD or commercial manufacturers.
"In some ways, the commercial communications arena is kind of the Wild West," says Kevin Kelly, CEO of networking expert LGS Innovations LLC in Dulles, Va. "When high-ranking global telecom executives are asked how they are dealing with information-assurance issues, the service providers said they assume it's not safe and wrap themselves up in intrusion and virus detection systems, pattern mapping, etc. - pretty much what the government is doing, trying to monitor everything.
"In terms of information assurance, there's no great difference between milcom and commercial," LGS's Kelly continues. "When it comes to determining mission needs, there is a big difference, not the least of which is ensuring solutions have certain features to make them interoperable. Some vendors build those into their communications products, others ignore it. So when the military is looking for tech solutions, they may find something that meets their needs, but isn't secure."
The LGS Innovations Information Security group uses open-source and commercial communications technology to develop custom networking solutions for the military.
Security in the field
The growing use of personal communications devices by individual warfighters and small units not only has raised the bar on security, but has led to major innovations in security technologies and practices, as well.
"For warfighter communications and personal body networks being developed for the military, vulnerability is extremely important," Microsemi's Aralis explains. "Because most of those are being built from scratch, we are allowed to do more to secure them, but the objective for an adversary to break into them is very great. So there are opportunities to make it a lot better, but the complication of having autonomous communications is exacerbating the problem."
To beef-up defenses, systems designers may have to take a close look at the tactical battlefield networks themselves. "We can do bio monitoring of the soldier to make sure it is not being used by someone else, but connections into the broader network still need a lot of work," Aralis says. "The systems will be maybe two orders of magnitude better than the largely ad-hoc systems we now have, but making them nearly fault-proof will be difficult. They will observe the warfighter's movements and so learn who it is attached to so they can determine if the system is being used by someone else, leading to restrictions on their use until the questions are resolved."
Another area of concern is size, weight, and power (SWaP). As the military puts more and more communications on satellite-based platforms, it must adapt commercial technologies to operate in a space environment, where it is difficult to control temperatures and power requirements differ significantly from a terrestrial data center environment.
"So adapting commercial technology is much easier said than done," Aralis adds. "For example, as the military becomes more mobile, many systems have been based on putting base stations on mobile platforms. But when those were developed by the commercial industry, they weren't meant to move."
SWaP remains the primary driver for commercial technology development and the requirements of its military adopters. While faster and cheaper also remain major drivers, power is a top concern and an area of rapid development.
"The next generation is being driven by bit width and higher-speed conversion technologies," Aralis says, but adds some technologies are reaching the end of major improvement potential. "In a few years, a big problem for industry will be technology advancement, which we have always used to solve problems, but that will not continue. We can't go any further down than 5 nanometers, for example, without creating high unpredictability. Even moving to seven nanometers, we must address predictability, chip degradation, and the ability to fix those and continue working. So while technology is driving the architecture, architecture is driving technology. It's also hard to fund building these technologies into military systems if we have to pay for it all from the DOD budget."
Digital transformation
DOD's growing reliance on commercial communications technology is sustained, in part, by digital transformation on the commercial side, says Darrel Beach, consulting systems engineer at networking expert Cisco Systems Inc. in San Jose, Calif.
"That includes distributed analytics, where we may deploy hundreds or thousands of sensors in a mine or oil rig or stadium, where it is almost impossible to have enough bandwidth to collect all the data from all those sensors, bring it back to a central location, then send the results out," Beach says. "What we are seeing is only uploading specific anomalies or important themes - or analytics at the edge. Not every sensor feed needs to be sent back; system analytics at the source can monitor changes and notify central processing only when change happens, as defined by mission parameters or even geographics.
"Theoretically, you may have low-level analytics on individual handhelds, then unit-level analytics at the next level, then additional analytics on up the chain, distributing those around the network where it makes sense for what you are trying to do," Beach says. "In the commercial space, we are seeing analytics down to individual sensors, group analytics, groupings of hubs and nodes. The electrical grid system is an excellent example of that."
This digital transformation is in its infancy in the commercial marketplace, but the military needs to adopt it rapidly to get new capabilities into the hands of warfighters more quickly.
In June, the Army Program Executive Office for Command, Control, and Communications-Tactical (PEO C3T) hosted a mission command network industry forum at Aberdeen Proving Ground, Md., to update industry on the Army's network modernization plans. The development and launch of a new generation of high-capacity communications satellites is a major part of what industry is doing.
Army experts want to take advantage of future throughput in gigabytes, rather than megabytes, of data, along with narrow, steerable spot beams that will be difficult for an enemy to jam. For DOD, a key advantage of moving more military communications to these new commercial satellites is relieving the federal budget of development costs for a major leap forward in communications technology and capability.
"Top commanders have rallied around proposals for a partnership with commercial SATCOM providers to pave the way for what we call 'SATCOM as a service,'" wrote Rebecca Cowen-Hirsch, senior vice president of government strategy and policy at SATCOM provider Inmarsat plc in London in a September 2015 blog. "With this, troops access satellite on-demand with seamless availability of transponders, equipment terminals, backhaul, capacity and features. It's about engaging with the government, understanding not just what the threats are, but what the responses need to be. It is a very dynamic environment."
Cisco commercial Advanced Services Routers provide core IP network functions across many DOD networks.
Military SATCOM
Dedicated military satellites fall into two categories: radiation-hardened, which are highly protected Advanced EHF satellites designed to provide assured communications in the event of a nuclear war; and the Wideband Global SATCOM (WGS) constellation, which is less protected but still dedicated satellites providing U.S. forces with broadband communications during non-nuclear conflicts.
On the commercial side, companies such as Eutelsat in Paris, Intelsat General in McLean, Va., Inmarsat in London, and SES Government Solutions in Betzdorf, Luxembourg, have provided DOD with communications assets under annual contracts since the turn of the century. As military requirements have outpaced military SATCOM capabilities, DOD and commercial SATCOM providers are looking for a more long-term partnership.
That was a major part of the discussion at a Space Business Roundtable panel discussion in early 2016 in Washington by SATCOM providers and the military. "I think there is a real convergence on the technology side. The key is to get convergence on the policy side so we can operate more seamlessly," Air Force Undersecretary for Space Winston Beauchamp told the panel.
Microsemi Corp. specializes in providing radiation-hardened processors for commercial and military communications satellites.
Several companies have proposed their next-generation satellites for such a convergence. The new SES O3b network of eight low-Earth orbit (LEO) high-capacity satellites constantly change position, compared to standard fixed-orbit geostationary (GEO) satellites. The lower orbit reduces signal latency, while using several moving satellites and far narrower spot beams to increase protection against enemy jamming.
"You used to point a dish at a satellite and you were on that satellite for months, maybe years. With O3b, you're on all eight of the satellites about four times per day," P. Glenn Smith, SES vice president of business development, told the conference, adding the existing use of steerable beams for at-sea communications for cruise ships can serve as a template for similar communications links for U.S. Navy battle groups.
Inmarsat's new Global Xpress constellation of high-throughput, flexible-beam satellites offers about 20 times the capacity of the company's earlier satellites and is compatible with any terminal that can connect with WGS satellites, says Cowen-Hirsch. In addition, a flexible beam enables the satellite to change beams quickly in the presence of interference, without an enemy realizing such a change has occurred.
Spot-beam SATCOM
Intelsat General's new Epic satellites will offer wide and spot beam coverage in the same bands, adding flexibility for mobile applications and small terminals covering commercial and government needs with six times the bandwidth of WGS satellites, notes company president Kay Sears.
"In the satellites we're launching in 2016, we have already seen a [leap] in technology in terms of throughput, power, and flexibility, and that will continue," Sears told government representatives at the conference, adding the military's space-based communications networks should incorporate industry's next-generation satellites on a permanent basis. "We don't get a lot of help understanding the requirements and the future direction [of military communications]," she added, even though industry can insert the latest technologies as they develop, far more quickly and less expensively than trying to upgrade Air Force program-of-record satellites.
Joe Vanderporten, director of the Air Force Space & Missile Systems Center's Pathfinder Office at Los Angeles Air Force Base, Calif., offered the panel some support for their arguments - but not at the level of commitment industry representatives were seeking. "Some analysis suggests that some of the newer satellites are near WGS capacity, [but] a purpose-built [military] satellite does more things," he said, adding how a future combination of commercial and government-owned systems may evolve is yet to be determined. "I think it will be a mix. How big of a mix remains to be seen."
Cisco's 829 Industrial Router is used in vehicle and transportation systems worldwide.
Robert Tarleton, director of the Air Force Military Satellite Communications Systems Directorate, says they have not yet given formal, in-depth consideration to such a combined architecture. However, a program review running through spring 2017 is looking at ways in which operation, control, and maintenance tasks could be shifted from the Air Force Satellite Control Network to private industry, with the military continuing to manage key command and control elements. A separate study is investigating possible new options for future communications satellite acquisitions.
One advantage to the government moving from an annual lease to part ownership of commercial satellites would be gaining some degree of influence over future designs to increase their utility for military applications. That essentially is a mirror image of industry's quest to be included in the design phase of future military communications architectures.
An important part of that, says LGS's Kelly, must be the creation of international standards for software and embedded systems assurance and agreement on what is "safe enough" with respect to countering ever-growing numbers of intrusions. "That's one area where the commercial industry is lacking direction, which needs to come from policymakers," he says. "But while industry says they will embrace such standards, they cannot be set by a specific vendor. The good news is the market tends to figure out economic ways to deliver solutions; it's up to regulators and buyers to insist on high quality and some form of built-in information assurance."
The role of VoIP
There have been limited instances of DOD-specific communications technology development that eventually found commercial applications, making the cost of future evolutions likely to be at least shared by the military and commercial markets. One example was the multi-level precedence and preemption features for military Voice-over-IP (VoIP) data sharing and video systems.
In the past year, forecast analysis firms Frost & Sullivan and Markets & Markets have predicted significant growth in demand for next-generation military communications capabilities and the utilization of commercial satellites to help meet those requirements. Markets & Markets predicts the global military communications market will nearly double in the next five years, from $23.02 billion in 2015 to $40.82 billion in 2020.
"Military communications system must integrate emerging technologies such as Ka-band, Advanced Extra High Frequency (AEHF) band satellite communication, IP-based networking, COTS-based products, and other technologies into a robust, standards-based, network-enabled environment to facilitate the delivery of the right information to the right location and at the right time in an actionable format," according to their "Military Communications Market Global Forecast to 2020" report.
Frost & Sullivan predicts an accelerated demand for COTS-based computing, data storage, security, networking, and collaboration tools for military command, control, communications, computers, intelligence, surveillance, and reconnaissance (C4ISR) applications through 2020, despite a flat market for military C4ISR applications overall. "With C4ISR products and services likely to experience price and technology upgrade pressure from the commercial process control, imagery, IT, as well as energy and power industries, market participants must quickly revise their strategies for success," Aerospace & Defense Senior Industry Analyst Brad Curran reports. "Additionally, adequate emphasis on maintenance, spares, logistics, and training services will be essential for new sales."
An example of DOD letting industry pay the development costs on new commercial systems the military then adapts for its own purposes is the Marine Corps Hatch-Mounted Satellite Communication Antenna System (HMSCAS) from ViaSat Inc. in Carlsbad, Calif., that provides secure voice, tactical network access, chat, and streaming video between C-130 Hercules aircraft and commanders in the field, based on a commercial system developed for private executive jets. Managed by the Marine Air-Ground Task Force (MAGTF) Command, Control & Communications team at Marine Corps Systems Command in Quantico, Va., it is a substantial improvement over previous voice-only systems, enabling the aircraft to transmit globally while connected to all military networks and databases worldwide. By adapting an existing commercial system rather than building a military-specific application from scratch, the Corps was able to field the HMSCAS only four months after its initial funding.
At the individual warfighter level, the MAGTF Common Handheld program is looking at how commercial smartphones could be adapted - with special software from the U.S. National Security Agency (NSA) - to meet a dismounted infantry requirement for reference and tactical sharing in the field without the high cost of a military program-of-record. Initial fielding of the first Marine Corps common handhelds is scheduled for infantry squad leaders in 2019. Incorporated military software will include the Joint Battle Command-Platform application, which provides next-generation friendly force tracking, secure data encryption and advanced logistics capabilities.
The Cisco 6807 Ethernet switch is used in both shipboard and fixed-base installations to provide a high-speed network core.
Commercial research is key to providing military capabilities without the cost to taxpayers of military-specific programs. In many cases, that is a serendipitous result of purely commercial product development, but there remains an element of military-oriented independent research by companies serving both markets. Such efforts have two primary drivers, says LGS's Kelly.
"A company like LGS will spend north of $20 million a year, only some of which is recoverable. The war on terror is the biggest driver, creating a very dynamic battlefield environment that is far less predictable than past wars and difficult to predict where the battlefield will be six months from now. So mobility is key, which is where cellular communications and opticals come in. The second driver is the availability of spectrum, due to the mobile nature of the users. As we need more and more data on the move, with RF technology pervasive throughout the mission, finding effective ways to use the RF spectrum - which is tightly controlled inside the U.S. - is a major challenge. So we are building more and more efforts to monitor the RF spectrum as the amount of data we need to send over limited channels continues to grow."
Laser communications
Two areas in which commercial and military interests coincide are the development of 5G mobile telecomm standards and free-space optical communications, which uses advanced line-of-sight laser technology to enable secure communications.
"There is available spectrum that, if used creatively and doesn't create a cumulative jamming effect, will open a new band, which is really what 5G is all about. In commercial, they are estimating 5G deployments within 24 months, where the challenge is more economics than technical. You'll never have enough government users to pay for 5G, but cost isn't always the most important factor for the military when you need solutions for critical needs," Kelly explains. "We don't have any [DOD] requirements for 5G now, but we have to keep up with the technology for when that demand does arrive. Meanwhile, free-space optical communications is important to the military and commercial environments, which seem to be proceeding in unison at a very rapid pace."
The use of commercial technologies raises a number of questions, the two most important being: Can the U.S. maintain a technology edge if everyone has access to the same commercial developments and does foreign manufacture present serious vulnerabilities, such as "backdoor" access built into software or hardware?
"I often ask myself if we are winning or losing there," Kelly admits. "The U.S. utilizes communications to a greater degree than just about anybody - more bits per capita than any other nation on Earth - using technology largely coming out of Asia. We're way ahead in converting commercial communications technologies into military and while that also introduces more vulnerabilities, we've been sophisticated enough to eventually detect attacks."
Adoption of commercial technologies is not a simple matter; DOD has to certify systems for use on the military network.
"We reached the transition point about a decade ago, where all the technology being developed for the commercial sector simply makes if far more economical for the military to adopt rather than develop," says Microsemi's Aralis. "Maintaining our technology lead in military communications is critical. Communications is the most important thing you need to maintain military superiority. That investment will get bigger as the cost of not having the latest technology gets higher."