Electro–Optic Brief
Officials of the United Kingdom Ministry of Defence (MOD) in London needed night-vision goggles for the British armed forces for night battle.
Nov 1st, 2009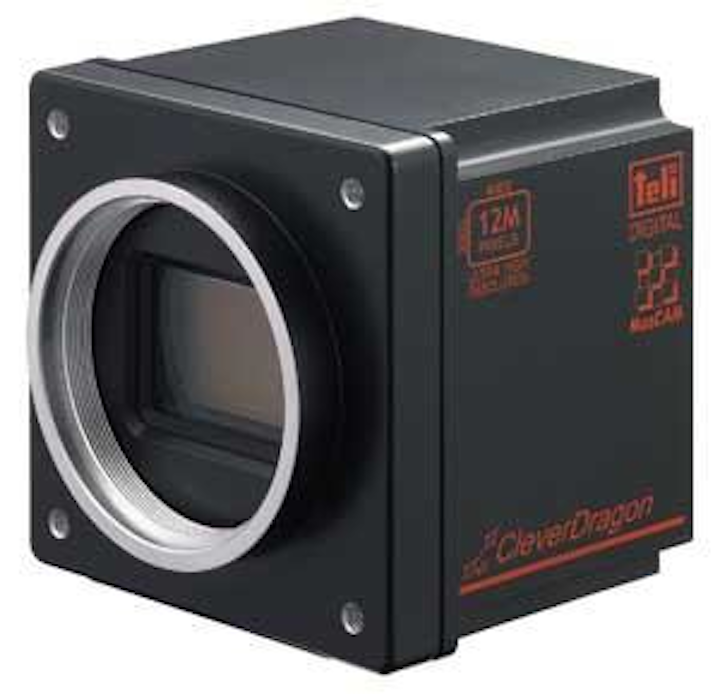 Military night-vision goggles provided to British military by ITT
Officials of the United Kingdom Ministry of Defence (MOD) in London needed night-vision goggles for the British armed forces for night battle. They found their solution from ITT Night Vision in Roanoke, Va. The MOD awarded a $16.6 million night-vision order to ITT for the Head Mounted Night Vision System (HMNVS). The HMNVS is the MOD's variant of the AN/PVS-14 night-vision optics, commonly used by the U.S. military and homeland security agencies. This military night-vision system is a lightweight, single-battery monocular equipped with ITT's Generation (Gen) 3 night-vision technology. ITT Gen 3 goggles last in excess of 10,000 hours, compared to the Gen 2 tubes that last roughly 2,000 to 4,000 hours. ITT's Night Vision business produces head- and helmet-mounted, night-vision solutions and image intensifiers for U.S. and allied military forces, as well as the homeland security market. For more information, visit ITT Night Vision online at www.nightvision.com.
Rugged camera for covert surveillance introduced by Toshiba Teli America
Toshiba Teli America Inc. in Irvine, Calif., is introducing the CSH9501 compact 1/6-inch CCD camera head for covert surveillance that measures 7 millimeters around and weighs 3 grams. About the size of a pen cap, the CSH9501 can be attached to an information display or standard video recorder, including micro-sized SD Card-based systems that slip inside pockets or purses. The addition of a video server transforms the CSH9501 into a hybrid analog/IP network camera for Internet viewing. Toshiba Teli also offers its CS9001 camera control unit (CCU) that is sold separately for specialized industrial inspection applications. The CSH9501 has strong color capture and 470-by-350-pixel resolution for high-quality video recordings and prints to identify subjects.
The compact remote head configuration enables the CSH9501 to fit flush into walls, furniture, or ceilings as a remote "pinhole" camera to covertly capture imagery. It can also be integrated into a moving vehicle, such as a police car, commuter train, or school bus. For more information, visit Toshiba Teli America online at www.toshiba-teli.com. Edit this paragraph Assign Image
Electro-optical infrared sensor for armored vehicle night vision is aim of BAE contract
Leaders of the U.S. Army and Marine Corps needed electro-optical infrared sensor technology for armored vehicle night vision and other enhanced vision combat vehicle applications. They found their solution from the BAE Systems Electronics & Integrated Solutions (E&IS) Group in Austin, Texas. BAE Systems will produce a system of infrared sensors and related vetronics that provides 24-hour, all-weather visibility to operators of U.S. Army and Marine Corps armored vehicles. The company has secured an initial order of $10.7 million to deliver 338 Driver's Vision Enhancer Family of Systems, or DVE-FOS. DVE-FOS is a suite of infrared sensors, rugged displays, vehicle integration kits, and other equipment for tactical vehicle use that will provide all-weather, daylight vision and military night-vision capability to operators of combat and logistics vehicles. The family of systems includes four variants that are compatible with 17 configurations of Army and Marine Corps vehicles, covering most wheeled and combat platforms in the U.S. inventory. The award from the U.S. Army Communications-Electronics Command Life Cycle Management Center is part of a contract with a maximum value of $1.94 billion over five years. BAE Systems was one of two contractors selected for the contract. For more information, visit BAE E&IS online at www.baesystems.com.
More Military & Aerospace Electronics Current Issue Articles
More Military & Aerospace Electronics Archives Issue Articles