Navy moves ahead on Internet-based anti-submarine warfare system
KAILUA, Hawaii — U.S. Navy researchers are taking the next step toward developing an anti-submarine warfare system that uses the World Wide Web to fuse undersea situational awareness information into an overall battle theater picture.
Nov 1st, 2002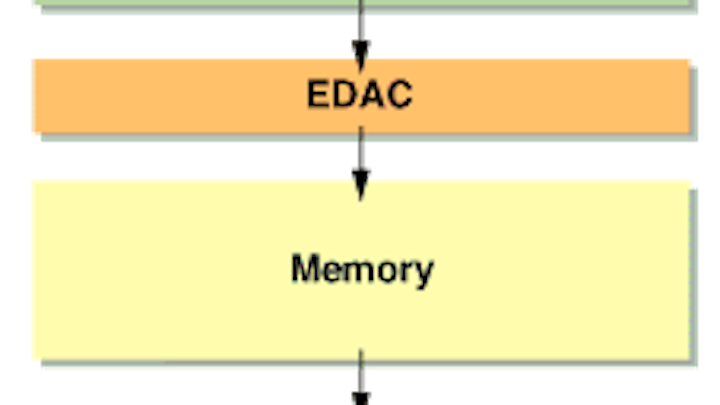 by J.R.Wilson
KAILUA, Hawaii — U.S. Navy researchers are taking the next step toward developing an anti-submarine warfare system that uses the World Wide Web to fuse undersea situational awareness information into an overall battle theater picture.
The web-based system is called the Theater Undersea Warfare initiative — otherwise known as the TUSW. Officials of the Office of Naval Research (ONR) in Arlington, Va., are naming Orincon Corp. International in San Diego as the TUSW prime contractor.
The system will use web-centric anti-submarine warfare as the backbone technology to integrate what is happening undersea into an overall battle theater picture.
Orincon systems designers are working under terms of a $25 million Phase III Small Business Innovative Research (SBIR) award from the Naval Air Warfare Center Aircraft Division at Patuxent River Naval Air Station, Md.
Orincon will work with the Maui High Performance Computing Center (MHPCC), an Air Force Research Laboratory center managed by the University of Hawaii, in Kailua, Hawaii.
Experts from the MHPCC and Orincon are working to improve submarine detection capabilities. Work is to be completed by June 2007.
"We believe Hawaii is strategically positioned to support this endeavor using the island's emerging high tech industry and defense base," says Ty Aldinger, director of programs for Orincon operations in Hawaii.
"Utilizing the Theater Undersea Warfare commanders on Oahu, the undersea capabilities of the Pacific Missile Range Facility in Kauai and the computational power and flexibility of the Maui High Performance Computing Center will be critical to completing this project on time and within budget.
"Orincon Hawaii will be providing the tools and technology to enable the Theater Undersea Warfare Commander to rapidly view the common undersea picture, define the four-dimensional battlespace, identify and allocate resources and assure access for our joint and coalition forces," Aldinger says.
Also working with Orincon will be Anteon Corp. in Fairfax, Va., and the Air Force Research Laboratory at Wright Patterson Air Force Base, Ohio.
---
Harris to use Thales Computers board for SITA VHF remote ground station
by John McHale
MELBOURNE, Fla. — Engineers at Harris Corp. are using an extended-temperature CPU860 multiprotocol processor board from Thales Computers in Raleigh, N.C., for use in the Harris/SITA second-generation VHF remote ground station (VGS).
SITA, a provider of global information and telecommunications equipment to the air transport industry in Geneva, contracted Harris to develop the VGS in 1999. The Harris/SITA VGS units are part of air traffic communications systems worldwide, Thales Computers officials say.
"The Thales Computers CPU860 provides the VGS the additional processing power and memory needed to support the latest VHF digital link protocols and customer management applications," says Ron Demuynck, program manager for the Harris/SITA VGS project. "Its environmental characteristics make it an ideal choice for the varied conditions to be encountered within SITA's global network."
The CPU860, a 6U MPC860-based (PowerQUICC) CPU board, will be the VGS central processing unit. The VGS enables aircraft to link with air traffic control, flight operations centers, and engineering and maintenance departments, Thales Computers officials say. The VGS also automates routine communications procedures and enables airlines rapidly to transmit notification of events, such as flight tracking, engine and aircraft monitoring, pre-departure clearance, air traffic information, and surface weather information, company officials say.
The CPU860's harsh-environment capability was key to Harris Corp.'s selection of the board, says Tom Hall, president and chief executive officer of Thales Computers. Many of SITA's ground stations are unmanned, located on remote mountaintops and subject to extreme temperature ranges, requiring reliable equipment capable of withstanding extended temperatures.
The CPU860 operates in temperatures ranging from -40 to 85 degrees Celsius without mechanical fans or cooling devices that require periodic maintenance. The board also has low power requirements, low maintenance costs, and the ability to support local and remote monitoring and control, Thales Computers officials say.
In addition to commercial (convection-cooled), ruggedized, and militarized versions, users can configure the CPU860 for specific applications, Thales Computers officials say. It supports 512 kilobytes or 1 megabyte of SRAM, as well as 4, 8, or 16 megabytes of Flash EPROM. All memory configurations use a 32-bit data path.
I/O lines route directly to the P2 connector and to a serial mezzanine card connector, not only to take advantage of the I/O capabilities of the PowerQUICC, but also to enable the customer to select a specific I/O interface by eliminating functionality pre-assignment, company officials say.
The CPU860 provides two PMC slots, supporting rear-panel I/O (in the convection-cooled model); as well as a serial mezzanine card interface for function expansion and flexibility.
A VMEbus interface — the Tundra Semiconductor Universe chip — provides master and slave capabilities to the PCI and to the VMEbus. When operating in a non-VMEbus environment, the host processor has the ability to turn the external power on and off, which provides an advantage in remote installations, Thales Computers officials say. The contract to supply the CPU860 runs for eight years with the first installations scheduled for this year.
For more information about the CPU860 and Thales Computers contact the company by phone at 800-848-2330, by fax at 919-231-8001, or on the World Wide Web at http://www.thalescomputers.com/.
---
Maxwell develops rad-hard single-board computer for space applications
by John McHale
SAN DIEGO — Engineers at Maxwell Technologies in San Diego are taking on the Big Two of radiation-hardened board suppliers — BAE Systems and Honeywell — with a relatively inexpensive rad-hard, single board computer of their own.
"We envision the board as a supercomputer for space," says Richard Smith, senior vice president of strategic business development at Maxwell. For a long time it was too expensive to put anything in space with any large amount of computational power, he explains. "Now with PowerPC technology and our radiation-hardening techniques we are able to do it," he says.
"Our main target is the commercial space market not the military market," Smith says. The military has a greater need — and budget — for the mega-rad technology of the boards from BAE Systems in Manassas, Va., and Honeywell in Clearwater, Fla., than do commercial satellite designers, Smith explains.
Possible military applications for Maxwell's PowerPC CompactPCI single-board computer for space include high-altitude unmanned aerial vehicles that do not have mega-rad requirements, Smith says. The Maxwell single-board computer also helps infrared satellites transmit richer images on the same bandwidth than they could before, he adds.
The big advantage of the PowerPC microprocessor for Maxwell is the performance upgrade path, Smith explains. Company officials plan technology and performance upgrades based on commercial roadmaps. This could enable board designers working on space applications to take advantage of the latest commercial processor technology, Smith says.
The processing performance of the PowerPC combined with Maxwell's low-power techniques help give it an advantage over the single-board computers from BAE Systems and Honeywell, Smith claims. For each watt of power, Maxwell officials say their board averages about 72 million instructions per second (MIPS), while they claim their competitors are around 20 MIPS per watt.
The Maxwell board also has software-controlled power management, Smith says. When the board is not running at peak performance, the software monitors adjust the power accordingly, he explains.
Maxwell's competitors, Smith claims, face low technology, and limited sources of supply due to their low-volume rad-hard fabrication facilities. This can result in lower performance, higher weight, and higher cost than what Maxwell can produce, he claims.
"We're fab-independent and have the latest processor technology," Smith says. "Today our product has 1,800 MIPS of performance and in the future we're looking at 10,000 MIPS."
The commercial PowerPC technology and Maxwell's radiation-hardening techniques help lower the price of the product as well, Smith says.
Maxwell's device is protected from radiation through triple modular redundancy (TMR); it has three PowerPC chips in one board, as well as Maxwell's packaging techniques of the company's RADPAK product line.
The Maxwell device uses TMR to remove single-event effects (SEE), says Chad Thibodeau, product manager at Maxwell. The board only sees one uncorrectable single-event upset every 300 years and also has 100-kilorad total-dose resistance.
The Maxwell single-board computer also has a mean-time-between-failure rate of one every 42 years, Smith claims.
null
For more information on the new Maxwell board contact Chad Thibodeau by phone at 858-503-3307, by fax at 858-503-3311, by e-mail at cthibodeau@maxwell.com, or on the World Wide Web at http://www.maxwell.com/.
---
DARPA officials try to keep the agency's feet on the ground
by J.R. Wilson
ANAHEIM, Calif. — Dr. Anthony Tether celebrated his first anniversary as director of the Defense Advanced Research Projects Agency this past summer when he said significant progress has been made on returning DARPA to its roots — "an entrepreneurial 'hotbed' with high-risk, high-payoff programs" and a special emphasis on space.
"We have tried hard over the past year to do this. The jury is still out whether we are succeeding or not, but these charges are the prime movers behind what has been done," he told the conference, adding he also had to re-emphasize the basic non-structure of DARPA. "DARPA is all about the generation and execution of new ideas. DARPA is not a place for a long-term career. We don't hire people for jobs at DARPA. There are no jobs. We hire people for their ideas. PMs come into the agency with an idea.
"Most people instantly think that DARPA has an organization. Nothing could be further from the truth," Tether says. "We don't have an organization. We're roughly 140 Program Managers (PMs) bound together by a common travel agent. It is a Program Manager-centric organization."
The purpose of DARPA is not to pursue established technologies, but to "mine the far side" of science and technology, he says, noting the theme of DARPATech 2002 was "Transforming Fantasy."
"We find people with great ideas that don't have any other way of getting their projects funded, give them a pot full of money, and accelerate that idea to the near side as fast as possible," Tether says.
"You wouldn't have Global Hawk and Predator [unmanned aerial vehicles] today if we hadn't started work on it 20 years ago," he says. "We probably had four tries on the technology before getting what we have today. Stealth, precision weapons, autonomous systems — all have been and are still being developed. Even the Internet would not exist."
When DARPA does develop a technology, the goal is to move that technology it to someone else for real world applications. Tether says the agency has three approaches to that:
developing a technology capability in industry, which then pursues it when manufacturing capability, cost and demand come together;
service buy-in, which is why more than 80 percent of the DARPA budget flows through the U.S. military services, with a service contracting officer technical representative becoming the new technology's advocate after the DARPA PM moves on; and
building prototypes, with the least-followed but best-known track that usually runs into budgeting problems due to a two-year program objective memorandum in which no one wants to commit future dollars until they know it will be successful.
The terrorist attacks of Sept. 11, 2001, forced changes at DARPA, just as the attacks did elsewhere. Tether says DARPA has been working on counter-terrorism issues since the mid-1990s and already had technology efforts directed at detecting financial and other transactions among terrorist groups — Link Discovery and Evidence Extraction.
"We also have a behavioral analysis program," he says. "We did pretty well on being able to predict what a terrorist group was going to do based upon open-source literature. Unfortunately, it was a different terrorist group than the one that hit us on 9/11.
"After 9/11, we decided to create an office that had these technology efforts but also had a prototype thrust to build a system that would detect, classify and provide options to preempt terrorist activities before they occurred," he continues. "The Information Awareness Office (IAO) is now building such an end-to-end prototype."
The new parameters of the war on terrorism also created new requirements for the battlefield, especially with regard to detecting, tracking, and destroying mobile surface targets, such as Scud missiles.
"We are building technology which will replace the current paradigm of the J-2 intelligence Staff finding the target and the J-3 operational staff killing the target. That structure was built for mostly fixed targets. Moving targets are a different story. With what we've seen regarding Predator and Hellfire in Afghanistan, we believe we can develop the technology that can take those two organizations and make them into one," he says. "This is the reason that another new office, the Information Exploitation Office (IXO), was created."
One project that has especially piqued his interest, Tether says, is part of the ongoing "Bio Revolution." Researchers on a DARPA project at Duke University in Durham, N.C., implanted probes into the brain of a monkey. The monkey's body did not reject these probes, and after more than a year remain in place with no harmful side effects.
The probes were designed to send signals to a mechanical arm at the Massachusetts Institute of Technology (MIT) in Cambridge, Mass., that would mimic the monkey's grasping and moving of a joystick. The monkey learned to grasp and move the joystick in certain ways in response to an illuminating light.
"Now, that is terrific but that is not the chilling part," Tether explains. "We took the joystick away from the monkey at Duke. The light came on. Who knows what the monkey really thought but it knew what it had to do. But it had no joystick. However, the mechanical arm at MIT moved the joystick just like it did before. It was thought at first that the motor signal was being transmitted to MIT, but it turned out that the probes had tapped into the monkey's thoughts for moving the joystick. In other words, the monkey thought about moving the joystick and the joystick at MIT moved. This has tremendous possibilities.
"I don't know how long this is going to take — perhaps 25 years or more — but it will happen. The genie is out of the bottle on this possibility and the nation that first gains this capability will dominate."
In 25 years, he says, it might be possible for a human to put on a virtual helmet and see through the "eyes" of a robot anywhere else on Earth — or beyond.
"We will be able to remotely look down on a cave and think to ourselves, 'Let's go down there and kick some butt.' And the robots will respond, controlled by our thoughts," Tether says. "It's coming. Imagine a warrior, with the intellect of a human and the immortality of a machine, controlled by our thoughts," Tether says. "DARPA has started a major program in this area. DARPA is the only place you can have such a program — and talk about it!"