Product Applications
Enabling technologies for military and aerospace electronics designers
Feb 1st, 2002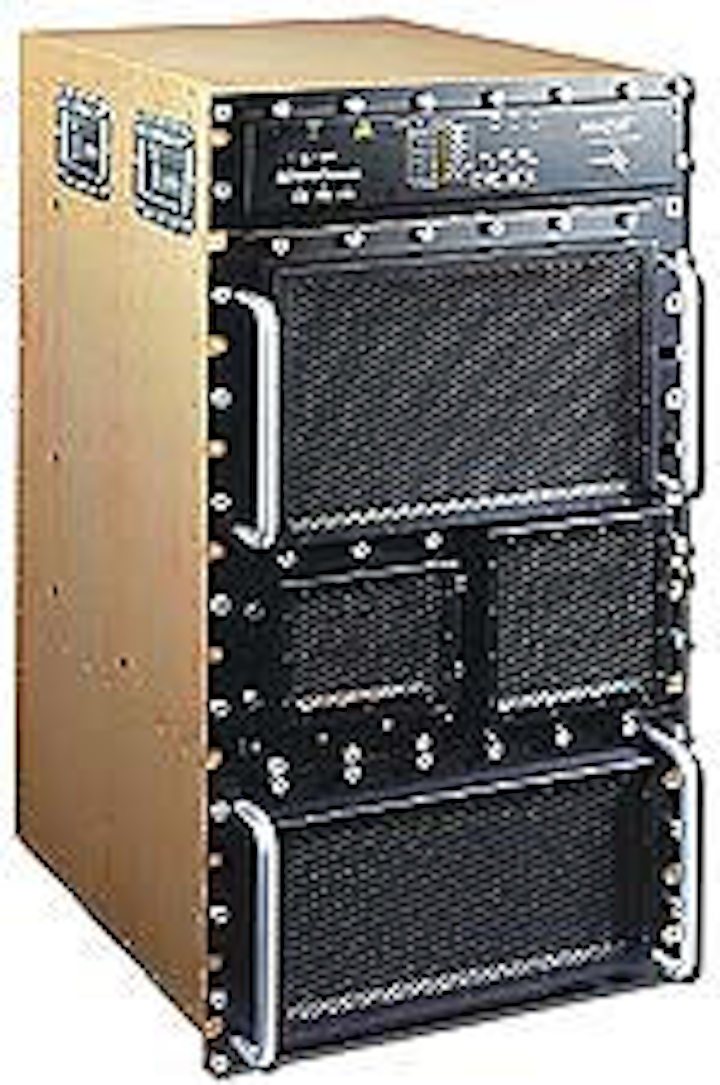 Enabling technologies for military and aerospace electronics designers
Board products
SAMPSON Multifunction Radar to use Mercury RACE++ systems
Engineers at BAE Systems in London are using RACE++ Series systems from Mercury Computer Systems for the SAMPSON advanced multifunction radar. SAMPSON is a key component of the Principal Anti-Air Missile Systems (PAAMS) for the Royal Navy's Type 45 Destroyer.
"We selected the PowerStream as a fully integrated, deployable system for the Royal Navy's Type 45 Destroyers," says Giles Whitefield, BAE Systems project manager. "Mercury's multicomputers can operate at the extreme shock and vibration levels that this type of ship is designed to withstand. In addition, Mercury's systems offer reliable real-time performance and rapid deployment capabilities, which are also invaluable in this environment."

Mercury previously announced in May 2000 that its systems were chosen for the development of the SAMPSON radar application software, Mercury officials say. In this new order, for seven RACE++ Series PowerStream 510 systems, one system will be used for environmental testing and qualification, while the remaining systems will be used for the first SAMPSON radar systems.

"BAE Systems' SAMPSON radar design is among the most advanced in the world and it requires a significantly increased amount of signal processing power," says Andy Pine, managing director of Mercury Computer Systems, Ltd. "We have had a long-standing relationship with BAE Systems and our fully integrated signal processing systems will provide the Royal Navy with the computing power and reliability it requires. These systems are designed and manufactured for deployment in mission-critical applications."

PAAMS including the SAMPSON radar will be deployed on the Royal Navy's next-generation Type 45 Destroyer. SAMPSON is one of the most progressive radar systems in the world, using digital adaptive beam forming, making it virtually immune to electronic jamming, Mercury officials say. Mercury's RACE++ systems will provide the high-performance, real-time digital signal processing necessary to support the high data rates needed to enable early detection of small targets in a harsh environment, company officials say
For more information on RACE++ Series systems for Defense from Mercury Computer Systems contact the company by phone at 978-256-1300, by post at 199 Riverneck Road, Chelmsford, Mass. 01824, on the World Wide Web at http://www.mc.com.
---
Test & measurement equipment
General Dynamics chooses IFR Systems for test equipment on BOWMAN radio project
Radio systems designers at Computing Devices Canada, a General Dynamics company in Ottawa, needed production test equipment for a $2.4 billion BOWMAN tactical communications program they are building for the United Kingdom Ministry of Defence in London. They found their solution from IFR Systems in Wichita, Kan.
IFR engineers are custom-building production test equipment for the BOWMAN communications system. IFR specializes in test and measurement equipment. IFR's contract from Computing Devices could be worth as much as $15 million, IFR officials say.
The subcontract is to be finalized early in 2002. In anticipation of this subcontract, General Dynamics has provided funding in the amount of $200,000 to allow IFR to begin design and engineering work immediately on the project.
The BOWMAN program will provide secure flexible voice and data communications and serve as the principle enabling technology for future digitization of the British armed forces.
"We are pleased to work with IFR on this sophisticated communications program. The company has many years of experience in designing and manufacturing communications test equipment for demanding laboratory, field and production applications, and vast expertise in secure communications," says Ken Beselt, BOWMAN program manager of General Dynamics.
The job "will allow us to bring our advanced digital technology to bear in an important and highly visible production test equipment application," says Jeffrey Bloomer, chief executive officer of IFR, which builds wireless test solutions for communications, avionics, and general test and measurement applications.
For more information contact IFR by phone at 800-835-2352, by e-mail at info@ifrsys.com, by post at 10200 West York St, Wichita, Kan., 67215-8999, or on the World Wide Web at http://www.ifrsys.com.
---
Communications equipment
Newport News subsidiary selects McDATA for storage networking solution
Experts at Naptheon Inc., a wholly owned subsidiary of Newport News Shipbuilding in Newport News, Va., needed a centralized and highly available storage area network (SAN) to handle increased data growth. They found their answer with technology from McDATA Corp. of Broomfield, Colo.
The McDATA solution lowers Naptheon's overall IT costs and ensures business continuance by delivering reliability and simplified management of Naptheon's sensitive data, MCDATA officials claim.
Naptheon is the exclusive provider of information services to Newport News Shipbuilding, and also handles its telecommunications, distributed and mainframe computer services and office services, company officials say.
"Naptheon has very mission-critical storage requirements," says said Paul Seay, technical specialist for Naptheon. "We were looking for a centralized storage strategy, providing an easy-to-manage, high availability environment to reduce costs. Those requirements eventually led us to SANs, and ultimately to a SAN provider with industry-leading products, McDATA. We were expending significant financial and staffing resources adding and maintaining server-centric storage with our explosive growth. The associated capacity-in-time common storage pool availability to all SAN connected servers produces significant savings, not to mention the ability to quickly address storage shortages created by emerging business requirements."
McDATA's solution optimized Naptheon's resources by consolidating its storage and provides 99.999 percent availability — less than five minutes of downtime per year, MCDATA officials claim. McDATA's storage network management software, Enterprise Fabric Connectivity Manager, provides SAN management capabilities from a single point of control.
"MCDATA offered a complete core-to-enterprise solution that delivered the best in both price and performance," says Steve Hassell, chief executive officer of Naptheon and chief information officer of Newport News Shipbuilding. "What's more, ultra-high availability is built into the system — that's a compelling competitive advantage going forward."
For more information on MCDATA's storage network solutions contact the company by phone at 303-460-9200, by fax at 720-566-3860, by e-mail at info@ mcdata.com, by post at 380 Interlocken Crescent, Broomfield, Colo. 80021, or on the World Wide Web at http://www .mcdata.com.
---
Computers
Mercury to provide boards for Marine radar system
Experts at Mercury Computer Systems Inc. of Chelmsford, Mass., are providing their commercial off-the-shelf (COTS) RACE++ board products for the U.S. Marine Corps Air Surveillance and Precision Approach Radar Control System (ASPARCS).
The prime contractor for ASPARCS is the Lockheed Martin Corporation's Naval Electronics & Surveillance Systems (NE&SS) division in Syracuse, N.Y. The ASPARCS program will upgrade the AN/TPS-73 radar now in use and will provide a mobile air traffic control radar to help military combat and transport aircraft land safely.
The precision approach radars built for ASPARCS will also be available to the U.S. Air Force for the Mobile Air Traffic Control System (MACS).
Mercury systems will be in the Air Surveillance Radar (ASR) of ASPARCS. The system sits in the back of a Humvee.
For more information contact Mercury by phone at 978-256-1300, by post at 199 Riverneck Road, Chelmsford, Mass. 01824, or on the World Wide Web at http://www.mc.com.