Managing thermal efficiency of modern processors discussed at Military & Aerospace Electronics Forum
Current and future-generation processors are creating escalating thermal demands on military designers.
Mar 1st, 2008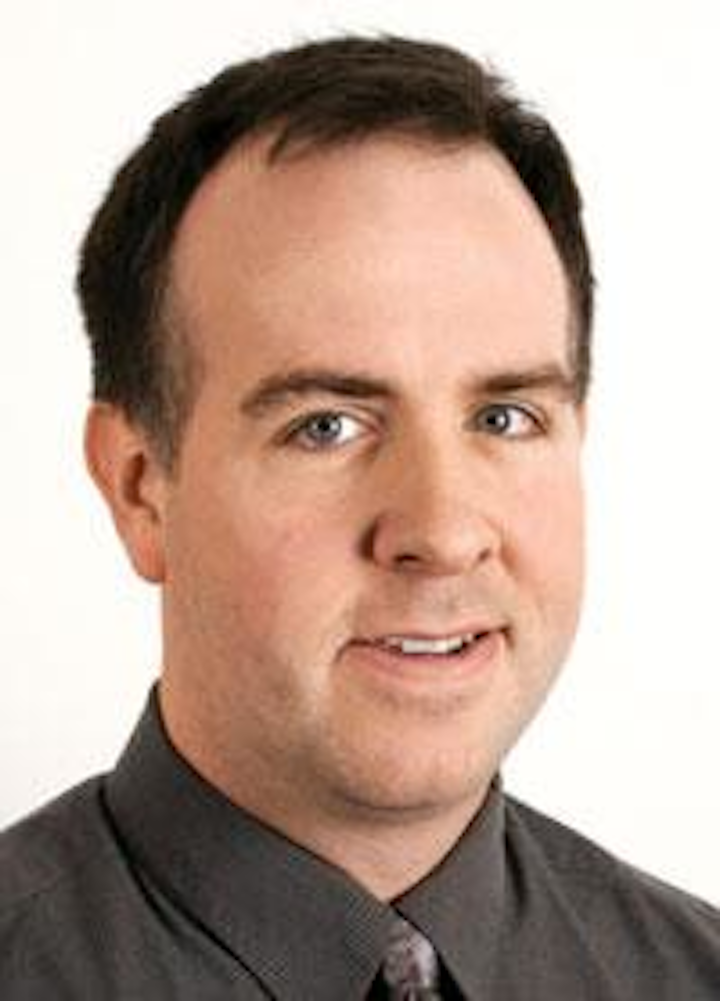 By John McHale
SAN DIEGO—Current and future-generation processors are creating escalating thermal demands on military designers.
"Processors have gone from MFLOPS to GFLOPS in a just a decade, unfortunately, thermal dissipation numbers have also risen dramatically," said Marc Couture, manager, systems application engineering at Mercury Computer Systems during his presentation at the Military & Aerospace Electronics Forum March 12 in San Diego.
His presentation—"Meeting Thermal Demands of Today's Commercial Processors"—was part of the conference's Power and Thermal Management session and discussed how newer chip-level components designed specifically for thermal efficiency will be a big part of the solution.
"Choosing the right processor to serve as a 'compute node' in a multicomputer system is key," he said.
Couture explained that "with an efficient compute node processor, a board's performance density is improved, processing performance is maximized, power draw and thermal dissipation are minimized, weight of board and system are minimized, reliability is increased, and deployed cost is reduced."
He then discussed how multicore devices such as the Cell Broadband Engine (BE) processor can double or even triple power efficiency within a system while at the same time replace multiple processors.
Couture used a "circular synthetic aperture radar (CSAR) benchmark" in his presentation, which had a Cell BE processor that was 42 times faster than a 500 MHz 7410 PowerPC. He said the one Cell board would replace 12 Quad boards at 65 watts each (780 watts total, with 12 VME slots) producing more than three times more energy efficiency on 3.2 GHz Cell processor.
Mercury and IBM's Technology Collaboration Solutions (TCS) group are jointly developing solutions based on the Cell BE processor that offers improved performance for many graphics-intensive applications.
Other speakers in Couture's session included: W. Novis Smith, vice president of technology for LithChem International; Bob Staub, business unit manager for SelfCHARGE products at Micro Power Electronics; Jeffrey VanZwol, marketing manager at Micro Power Electronics Inc.; James Robles, senior technical fellow at Boeing; and Gerald C. Janicki, director of business development at Meggitt Defense Systems Inc.
The forum theme was "Under the COTS Umbrella" and content touched on how innovation in COTS electronics affects defense applications today especially for urgent warfighter needs such as counter-IED (improvised explosive device) technology.
The Military & Aerospace Electronics Forum was produced by Military & Aerospace Electronics magazine. Presentations were geared specifically for program managers, engineering managers, and engineers at first-, second-, and third-tier defense contractors who need to understand the programs, opportunities, and latest innovations in defense electronics.
For more information on the event, visit the Forum Web site at www.milaeroforum.com.