CubeSat and SmallSat use proves it worth for scientific missions
DENVER – Only a few years ago, the astronomy and heliophysics communities were skeptical about whether CubeSats could reliably obtain scientific data. But these bread loaf-size satellites have proven their ability to return useful data. Space Daily reports.
Apr 17th, 2019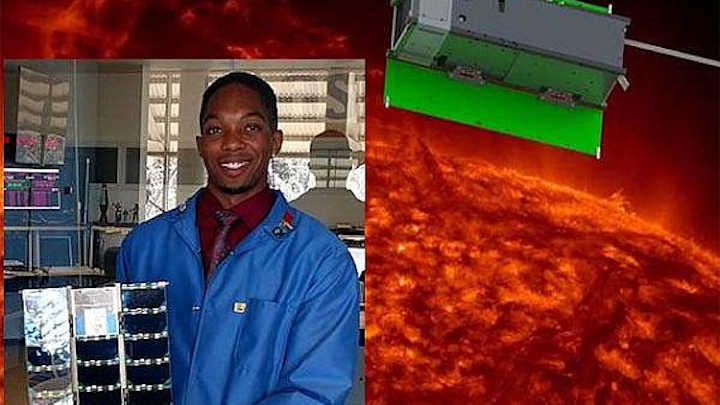 The Military & Aerospace Electronics take:
17 April 2019 -- During the American Physical Society's April Meeting 2019 April 13-16, in Denver, Christopher S. Moore, a postdoctoral fellow at the Harvard-Smithsonian Center for Astrophysics in the Solar and Stellar X-ray Group, described how the twin Miniature X-ray Solar Spectometer (MinXSS) CubeSats measure soft X-rays from the Sun. These were the first solar science-oriented CubeSat missions flown for the NASA Science Mission Directorate.
As he described at the meeting, Moore was one of several dozen graduate students who contributed to MinXSS over its lifetime. He worked on the MinXSS CubeSats as part of his doctoral research at the University of Colorado Boulder.
MinXSS-1 was launched in December 2015 on the Atlas-V Cygnus OA-4 Launch, Orbital ATK resupply mission to the International Space Station, where it was deployed for an approximately 12-month orbit around Earth. The second version, MinXXS-2, was launched on the SpaceX Falcon 9 as part of the Spaceflight SSO-A:SmallSat Express in December 2018 and deployed for a four- to five-year orbit and operation.
Related: DARPA wants real-time CubeSat communications to link micro-satellite constellations
Related: JPL scientists ask industry for CubeSat camera able to take color images of near-Earth asteroid
Related: NASA taking proposals for scientific and educational CubeSat missions from 2016 to 2019
John Keller, chief editor
Military & Aerospace Electronics
Ready to make a purchase? Search the Military & Aerospace Electronics Buyer's Guide for companies, new products, press releases, and videos