Shipboard electronics builders are seeing modest good news as Navy shipbuilding programs stay on track
Special report -- U.S. Navy projects to build a variety of surface warships are on track, despite several different cutbacks, which is good news for suppliers and integrators of shipboard electronics who are looking forward to a wealth of new projects, systems upgrades, and technology insertion.
Feb 11th, 2011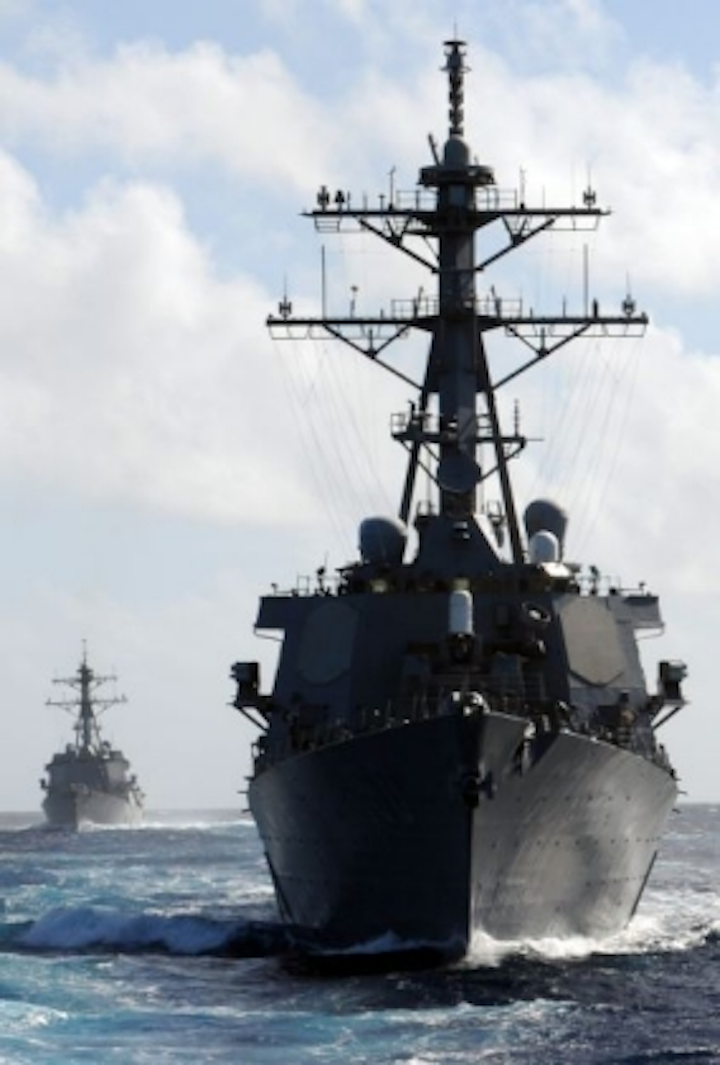 By Edward J. WalshSpecial report -- U.S. Navy projects to build a variety of surface warships are on track, despite several different cutbacks, which is good news for suppliers and integrators of shipboard electronics who are looking forward to a wealth of new projects, electronic systems upgrades, and technology insertion.The U.S. Navy in the last week of 2010 awarded contracts to industry teams led by Lockheed Martin and General Dynamics each to build one Littoral Combat Ship (LCS) with options for nine more over the next five years, as well as technical data packages and support services. Total value of the Lockheed Martin award is $491.9 million; the General Dynamics team contract is for $465.4 million.The contracts follow congressional approval, in a late-December vote, of the Navy's proposal to drop its plan to select one design for the full class of 55 LCS vessels and instead keep both teams on the program. Lockheed Martin Mission Systems & Sensors (MS2) segment, teamed with shipbuilder Marinette Marine, offers a traditional steel hull. General Dynamics with shipbuilder Austal USA, proposes a dramatically different "trimarin" hull fabricated from aluminum.
The LCS class will use a unique configuration of interchangeable mission module packages fitted with weapons and sensors for anti-surface and anti-submarine warfare and mine countermeasures.
Naval officials say the new LCS acquisition strategy was possible because competition worked. The previous "winner take all" plan for the 2010 buy, using a fixed-price contract for two ships and two per year for the next four years, led both teams to reduce the cost of their proposals substantially, Navy officials say, offering the opportunity to keep both teams building ships and provide a boost for the U.S. shipbuilding industrial base. Senate Armed Services Committee Chair Sen. Carl Levin, in a statement supporting the decision, said that it "would ensure maximum competition ... achieving stability in our shipbuilding program is one of the best things we in government can do to help the Navy support the shipbuilding industry."
New strategy
The Navy argued further that the new strategy would save $1.9 billion over the original plan, and actually enable it to buy one more ship -- 20 for the previously projected cost of 19 hulls.
As the deadline for awarding one contract approached in mid-November, Chief of Naval Operations Adm. Gary Roughead said that the Navy sees attractive features in the monohull and the trimarin, and urged Congress to allow the service to buy both.
The LCS awards served as a positive final note in a year marked by major decisions and challenges for Navy shipbuilding and systems engineering. The Navy's 2011 budget, signed by President Obama in early January, proposed terminating its plan for a new class of cruisers (CGX) to replace the 22 Ticonderoga-class (CG-47) Aegis cruisers now in service. Instead the Navy proposed to restart production of Arleigh Burke-class (DDG-51) Aegis destroyers and introduce major upgrades through a "Flight III" Burke configuration.
The 2011 budget calls for purchase of two current-design Flight IIA Burkes. Navy officials say they hope to build six additional guided missile destroyers between 2012 and 2015, to be followed by start of a planned buy of 24 Flight III ships between 2016 and 2031.
In addition to the two Burkes and two LCSs, the 2011 spending plan funds two Virginia class (SSN-774) fast-attack submarines, one mobile landing platform, and two Joint High-Speed Vessels (JHSVs). The new budget also will pay for the first Ford-class (CVN-78) aircraft carrier and for the third and final Zumwalt-class (DDG-1000) destroyer. The budget contains long-lead funding for CVN-79, one America-class amphibious assault ship, and for four more Virginia-class attack submarines, all to be fully funded in the next two years.
Burke extension, CGX termination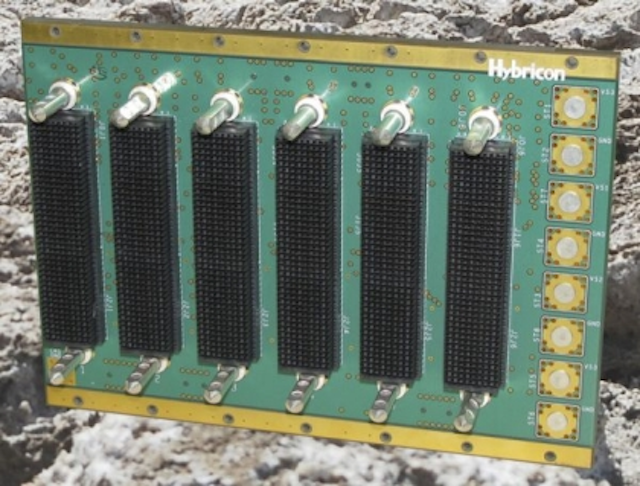 The proposals to extend the Burke program and terminate the CGX also were linked to the Navy's decision in July 2008 to end the Zumwalt-class program at three ships. At that time the Navy said that terminating, or "truncating" the program was based on a reassessment of threat scenarios that the Navy is likely to face in the future. Those threats, it said, could be met at lower cost by restarting Burke production and adding new capabilities for anti-air warfare, ballistic missile defense (BMD), and open-ocean anti-submarine warfare. Navy leaders also changed their minds about using the DDG-1000 hull design for the CGX.
The Congressional Research Service (CRS) reported that recalculating the costs of the DDG-1000 program for only three ships meant that more than $9 billion spent for research and development had to be included in the program acquisition cost -- about $3.1 billion per ship. The increase triggered a "critical cost breach" as defined by congressional rules, which require revocation of the previous acquisition milestone certification and Defense Department certification that the program is essential to national security and no acceptable alternative exists.
Last June, Under Secretary of Defense for Acquisition, Technology and Logistics Ashton Carter restructured the DDG-1000 by pushing forward the initial operational capability from 2015 to 2016 and changing testing and evaluation requirements. He also eliminated the S-band volume-search radar (VSR) from the DDG-1000's dual-band radar, which was to consist of the Raytheon SPY-3 X-band multi-function radar (MFR) and the VSR, built by Lockheed Martin. The dual-band radar still is planned for the Ford-class carriers.
The Naval Sea Systems Command directed Austal USA to start construction on the fourth and fifth new ships of the Army-Navy JHSV program. In September 2010 the company started work of the second JHSV, Vigilant (JHSV-2). Austal laid the keel for the first JHSV, Spearhead (JHSV-1), in July 2010, with launch scheduled for June 2011 and delivery to the Army in December. The JHSVs, which will ferry Army and Marine Corps personnel, vehicles, and cargo for intra-theater transits, will operate in shallow waters and load and off-load at roll-on/roll-off port facilities.
The Navy also is evaluating design options for a new class of amphibious assault ships, now called LSD(X) to replace the Whidbey Island/Harpers Ferry (LSD-41/49) class. One possibility is the San Antonio-class (LPD-17) amphibious transport dock, 10 of which have been funded with five in fleet service. The Navy is wrestling with persistent maintenance and performance problems that have dogged the LPD-17 class, especially lead ship San Antonio, which in recent months has been undergoing repairs at the Norfolk, Va., naval base.
The Navy continues to extend the use of commercially developed software for combat systems through its Open Architecture initiative. In April 2010, the Program Executive Office for Integrated Warfare Systems released a new contract guidebook for Navy acquisition program managers to help them incorporate Open Architecture principles into contracts.
LCS compromise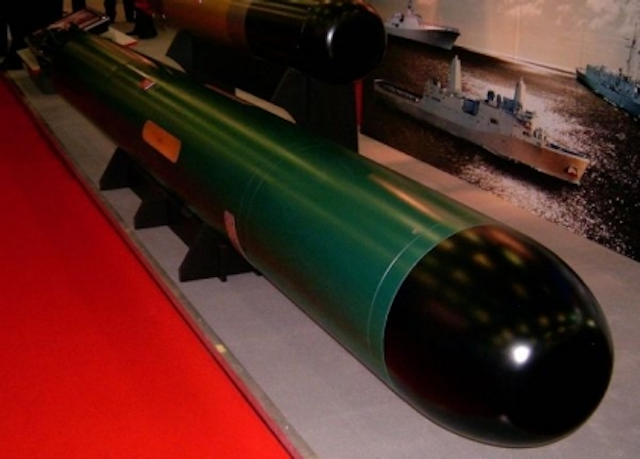 Congressional support for the Navy's dual-buy littoral combat ship acquisition strategy resolved an intense debate over selection of the two candidates. The Lockheed Martin-Marinette Marine design is a semi-planing monohull, 378 feet long with a 57-foot beam.
The General Dynamics-Austal trimarin is 419 feet long with a 104-foot beam. Both ships displace about 3,000 tons fully loaded and are capable of a top speed of about 40 knots.
One Lockheed Martin ship, Freedom (LCS-1) and one built by GD-Austal, Independence (LCS-2) are in fleet service. The Navy christened Fort Worth (LCS-3) at the Marinette, Wis., shipyard on December 4. Coronado (LCS-4) is under construction at the Austal yard. Both ships are scheduled for delivery to the Navy in 2012.
The General Dynamics-Austal LCS team includes BAE Systems; General Dynamics Advanced Information Systems (GDAIS); L3 Communications Marine Systems; Maritime Applied Physics Corp.; and Northrop Grumman Electronic Systems. The Lockheed Martin-Marinette team includes naval architect Gibbs & Cox and Bollinger Shipyards.
The propulsion-power systems for both LCS types are combined diesel-gas turbine designs called CODAG. The Lockheed Martin ships are powered by two Rolls-Royce MT30 gas turbines, two Colt-Pielstick diesels, and two fixed steerable Rolls Royce waterjets for extra maneuverability.
The General Dynamics CODAG consists of two General Electric LM2500 gas turbines and two MTU M71 diesels, and four waterjets.
For combat system control, Lockheed Martin offers its COMBATSS-21, a derivative of the Aegis combat system and the Raytheon-designed ship self-defense system (SSDS) aboard aircraft carriers and amphibious ships. For the GD design, the company's GDAIS business unit developed an "open technology backbone" called OPEN CI.
Making competition work
Adm. Roughead, prior to the decision to buy both ships, said that the Navy understands how to manage the training, logistics, and maintenance required for two separate LCS combat systems to minimize the impact of the lack of commonality. The use of open-architecture software will help enhance supportability, officials say.
The LCS will be armed with a BAE Systems Mk 110 57-millimeter gun to engage targets on land, at sea, and in the air. The ships also will be fitted out with .50 caliber machine guns, automated chaff countermeasures, and the RIM-116 rolling airframe missile integrated with a radar and infrared sensor used for the Mk 15 Phalanx Gatling gun.
The three mission module packages, Navy and industry officials say, represent a critical systems engineering and integration challenge.
Northrop Grumman Maritime and Tactical Systems won a Navy award in January 2006 to act as overall systems integrator for the modules. Company officials say that the modules are "ship-agnostic," and have been tested aboard Freedom and Independence.
Mine countermeasures, surface warfare
In November the company announced a $29 million Navy award to build one mine countermeasures and two surface warfare mission modules, with delivery of one of the surface packages in early 2012 and the other two packages later that year.
NAVSEA officials announced in mid-December the first-phase shipboard testing of the mine countermeasures mission package aboard Independence, including installation, integration, and removal of all the mission equipment. The MCM package includes an advanced laser mine-detection system (ALMDS), rapid airborne mine clearance system (RAMICS), and a coastal battlefield reconnaissance and analysis system called COBRA.
The ALMDS operates from the MH-60S helicopter and uses a high-powered laser transmitter to provide wide-area reconnaissance and detection of minefields day or night. The transmitter is built by Cutting Edge Optronics, a Northrop Grumman subsidiary. RAMICS, still in development, uses a laser-imaging detection and ranging system and a 30-millimeter Bushmaster gun to detonate detected mines.
The surface warfare package will include a gun mission module fitted with two Bushmaster cannons, which has been tested aboard Freedom. A surface warfare missile module will include a variant of the Army's non-line-of-sight launch system (NLOS-LS), also called Netfires, consisting of 15 cells capable of launching 45 missiles. Netfires was developed for the Army's Future Combat System by Netfires LLC, a joint venture of Raytheon Missile Systems and Lockheed Martin Missile and Fire Control Systems.
The Navy continues to evaluate candidate systems for the anti-submarine warfare module, including Lockheed Martin's Sea Talon or "tactical littoral ocean network," which uses a remote towed-active sonar linked to a remote towed array for search and detection of submarines. Other sensor systems could be controlled from the LCS helicopter and unmanned surface vehicles.
Cruisers and destroyers
Work continues at the General Dynamics shipyard in Bath, Maine, on Zumwalt (DDG-1000) and Michael Monsoor (DDG-1001). The Navy awarded a $26 million contract to Northrop Grumman Shipbuilding in late November for work on DDG-1000 integrated power system operations and radar signature and logistics support. It awarded GD Bath an $8.5 million contract modification for detail design tasks, shock qualification, production process analysis, and life-cycle support services. Raytheon's Missile Systems and Integrated Defense Systems (IDS) units won contracts for test and evaluation, training, and production design verification.
The Office of Naval Research (ONR) and other Navy and industry research facilities continue to work on technologies aimed at DDG-1000. ONR last September awarded Northrop Grumman Electronics Systems an $18.9 million contract for fabrication of an advanced development model "integrated topside," encompassing integrated electronics and line-of-sight communications multi-function systems. The effort integrates shipboard antenna apertures for radar, communications, and electronic warfare systems.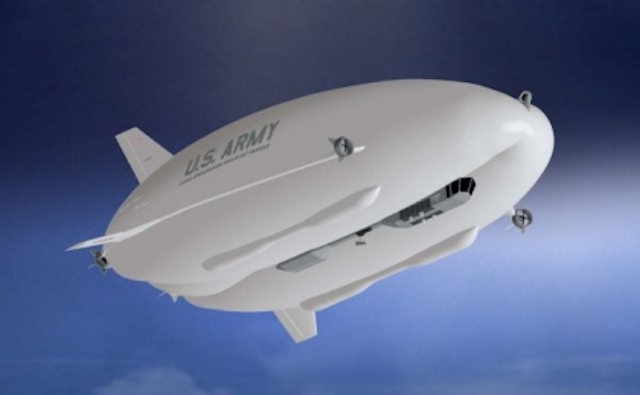 In May of last year, Raytheon delivered the first DDG-1000 electronic modular enclosure (EME), which provides shock mitigation, protection from electromagnetic interference and temperature, and vibration protection for ruggedized and commercially developed communications equipment. Each ship will get 16 EMEs, which will accommodate 235 individual electronics cabinets, Raytheon says.
Last July the Navy awarded GD Bath a $105.4 million contract modification for procurement of long-lead-time material and engineering and production support services for Monsoor and for long-lead-time material procurement for DDG 1002, the third and final ship of the class, as yet unnamed. Congressional officials say though that a third ship of the class is far from certain, given the program's cost.
Restarting DDG 51 production
The restart of Arleigh Burke DDG 51 production makes sense, the Navy says, because the Burke program has been extremely stable while incorporating evolutionary technology advances. The final ship of the originally planned class of 62 ships, Michael Murphy (DDG-112), was funded in 2005 and now is under construction at Bath. A 63rd ship was funded in 2010.
The yet-unnamed Burke-class destroyers hull numbers DDG 113 to 115 complete the Flight IIA configuration. Northrop Grumman Shipbuilding will build DDGs 113 and 114, while General Dynamics Bath Iron Works will build DDG 115.
The Ticonderogas and Burkes, in a comprehensive Aegis modernization, will introduce a Navy ballistic missile defense capability, with "advanced capability build" (ACB-12) software running on the ship's Aegis combat system, supported by a multi-mission processor and a fully Open Architecture computing environment (OACE). The ACB-12 also provides the Naval integrated fires control counter-air (NIFC-CA), and SM-6 extended-range air-defense missile.
Fielding of ACB-12 is set to start in 2012 for Ticos and Burkes and continue at a rate of two or three ships per year. William S. Sims will be the first new-construction ship to get the program.
Shipboard electronics programs
The Aegis OACE will be supported by the Common Processing System (CPS) developed by an industry team led by Global Technical Systems of Virginia Beach, Va. The GTS team consists of Northrop Grumman, DRS Technologies, IBM, and GoAhead Software of Bellevue, Wash.
NAVSEA awarded GTS a $95 million indefinite delivery, indefinite quantity contract in March 2009 for development of a CPS to provide a common computing infrastructure for ship combat systems, including processing and memory, data storage and extraction, and input-output interfaces for combat systems.
The CPS, housed in an advanced commercial off-the-shelf (COTS) enclosure for environmental and shock protection, will provide hardware resource management for an OA-compliant network-centric data environment. Assuming testing in February is successful, the CPS is set to start production in March.
The initial CPS target is Aegis, but industry officials say that the system also could be considered for use with other shipboard combat systems. Some officials believe that even as the LCS program begins building the two designs, the Navy eventually will shift to one combat system that adopts the CPS as a future technology insertion.
The Navy initiated a number of other upgrades for the Aegis fleet. In July 2010 Raytheon IDS won a $59 million award for advance procurement of components of the SPY-1D(v) Aegis radar and Mk 99 Mod 6 fire control system for DDGs-114 and –115. In August Raytheon IDS was awarded $13 million for Aegis weapon-system tracking and missile communications to improve radio-frequency signal generation, and provide missile data downlink for BMD operations.
In November Raytheon received a $240 million Navy award for four shipsets of the SPY-1D(v) transmitter group and the Mk 99. Also in November the Navy awarded DRS Technologies a $14 million contract for integrated voice communications systems for the Aegis cruisers and destroyers; including options extending to 2014, the contract could be worth $59 million.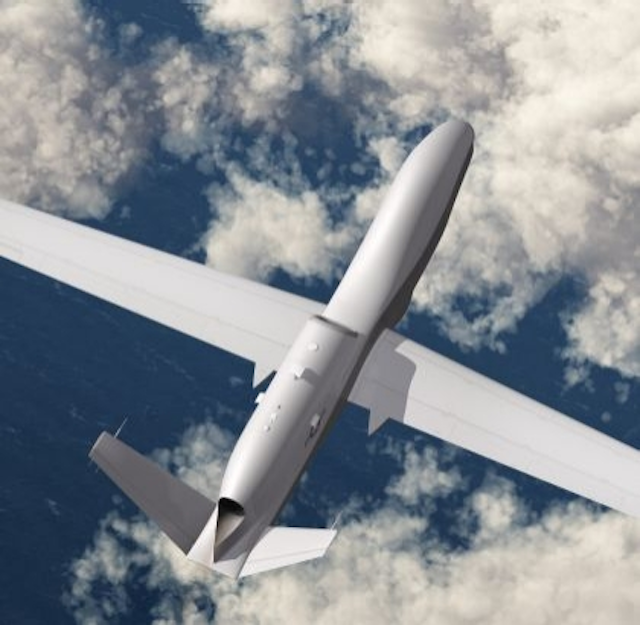 Cobham Antenna Systems won a Lockheed Martin contract in late 2010 for production at its two Exeter N.H., plants of some 3,700 radio frequency and microwave assemblies for the SPY-1D(v) for DDGs-113, -114, and -115. The assemblies serve as conduits for power from shipboard power sources to the radars. In mid-October 2010 Lockheed Martin MS2 won contracts for production definitization of the Aegis system for Sims and for advance procurement for the three ships.
Cobham's award includes assemblies for one "Aegis Ashore" site to support the Missile Defense Agency's plan to deploy the SPY-1 to national BMD sites beginning with the Pacific Missile Range Facility in Hawaii, and in 2015 with a site in Romania and one in Poland in 2018.
In a major series of awards that promise significant impact on the DDG-51 Flight III program, the Navy in late September awarded fixed-price incentive contracts to Raytheon IDS, Lockheed Martin MS2, and Northrop Grumman Electronic Systems for technology development for an air-and-missile defense radar (AMDR) S-band and radar suite controller.
New shipboard radar
The Northrop Grumman's contract was for $120 million; Lockheed Martin received $119 million, and Raytheon was awarded $112.3 million, with the work to be finished by September 2012. The AMDR will consist of the S-band radar for horizontal search, tracking, and BMD discrimination and an X-band component for precision tracking, missile communications, and terminal target illumination.
The AMDR initially was envisioned as the primary radar for the now-terminated CGX. The CGX system was to have a diameter of about 22 feet; the AMDR for the Flight III Burkes would be about 14 feet in diameter.
Major combat systems upgrades in 2010 included continuing work on a rebuild of the Navy's baseline shipboard electronic warfare system, the SLQ-32(v) through a long-term Surface Electronic Warfare Improvement Program (SEWIP) of incremental block upgrades to counter improved EW threats. Since the program started in 2002, General Dynamics AIS acted as prime contractor for SEWIP blocks 1A, 1B1, 1B2, and 1B3. However, Lockheed Martin Radar Systems won a Navy award for block 2 in late 2009, leading a team of ITT Electronic Systems, Cobham Defence Electronic Systems, Research Associates Syracuse, and Azure Summit Technology of Fairfax, Va. The team conducted a successful preliminary design review last July, leading to funding for engineering development models and eventually, low-rate production.
The Lockheed Martin Block 2 SEWIP design, the company says, is based on its integrated common electronics warfare system (ICEWS), which enables rapid reconfiguring of the system with commercial technology. GDAIS is continuing work on earlier SEWIP block upgrades.
Open architecture
The Navy's push for open architecture extends to surface combatant, undersea, and airborne platforms. The program, started in the late 1990s, emerged from the PEO Submarines effort, called the acoustics-rapid COTS initiative (A-RCI), to deploy new processing technologies rapidly to the Los Angeles-class (SSN-688) attack submarine fleet.
Nick Guertin, principal assistant program manager for open architecture in PEO Integrated Warfare Systems, said in mid-2010 that the A-RCI goal was to "recast how we do systems development by introducing a new framework for acquisition that took advantage of modern development environments and 'commodity' electronics."
The Navy's Open Architecture Enterprise Team, which manages the effort, is overseen by a lead council that includes the Navy's PEOs, resource sponsors in the Office of the Chief of Naval Operations, and Systems Command officials.
The Navy's major prime contractors have actively pursued OA compliance. In July Raytheon IDS won a $14.2 million award to deliver an Open Architecture version of its Mk 2 SSDS for four ships and one for a land-based test site. The ships are the amphib LHA-7, still in design at Northrop Grumman Shipbuilding, carriers Truman (CVN-75) and Ford (CVN-78), and the 10th San Antonio-class amphib John P. Murtha (LPD-26).
Raytheon says that its Total Ship Computing Environment for the DDG-1000 is fully OA-compliant. The E-2D Hawkeye surveillance aircraft and the P-8A maritime patrol aircraft also meet OA standards.
GoAhead Software of Bellevue, Wash., provides for the Common Processing System its open-standard middleware, designated SAFfire (SAF stands for Standards Availability Forum, an industry consortium of companies that develop open standards-based products) for the CPS to support high-availability management of mission-critical combat system applications.
GoAhead joined the GTS team after partnering with Lockheed Martin to provide its Self-Reliant middleware to ensure open-standards compliance for Aegis modernization. Lockheed Martin has adopted SAFfire for ACB-12 for Aegis modernization.
Go-Ahead says that a new generation middleware, designated Open-SAFfire, incorporates open-source technology based on SAF standards and could adopted by the Navy and the other services. Tyson Moler, Director of Federal Systems for GoAhead, adds that the company, as a leader of the SAF, "drives the technology roadmap" for Open SAF by conducting testing and validation of open software products to ensure that they meet requirements of industry for commercial software, providing documentation and maintenance and sample applications of code, to encourage wider use of open standards products. Open SAFfire also eventually will be integrated with CPS.
Power Technologies
In the area of shipboard machinery, in October 2010 DRS Technologies completed assembly and component testing of a hybrid electric-drive permanent magnet motor planned for backfit to Burke destroyers already in service. DRS and General Atomics are developing a proof-of-concept hybrid system. The full system, which will be integrated with conventional mechanical drive components, consists of the DRS permanent magnet motor, motor drive, power converter, and system control electronics provided by General Atomics.
Navy officials long have sought to field an integrated power system (IPS) for propulsion and ship-service power for the surface fleet. A Navy IPS would use an electric motor such as a permanent magnet motor or, in the future, superconductor-based motors.
An IPS reduces the number of prime movers -- gas turbines or diesel engines -- and eliminates the need for reduction gears and a drive shaft that runs the length of the hull. The IPS uses the same prime movers for propulsion and for sensors, weapons, and "household" power needs, and distributes power through a zonal distribution system.
The Navy initially aimed at an IPS for DDG-1000, but because of questions about the permanent magnet motor, selected instead an advanced induction motor provided by Converteam.
The hybrid system, official say, would represent an interim step towards the full-up IPS. The system already has demonstrated substantial savings in service aboard the amphib Makin Island (LHD-8), the final ship of the Wasp class.
Shipboard propulsion
NAVSEA officials explain that the General Electric LM2500 gas turbine engine now in service for cruisers and destroyers (two engines per shaft or four per ship) operates at peak efficiency at high speeds. Because ships typically operate at lower speeds, a highly efficient electric motor can be employed to turn the shafts and permit the ship to shut down one of the LM2500s.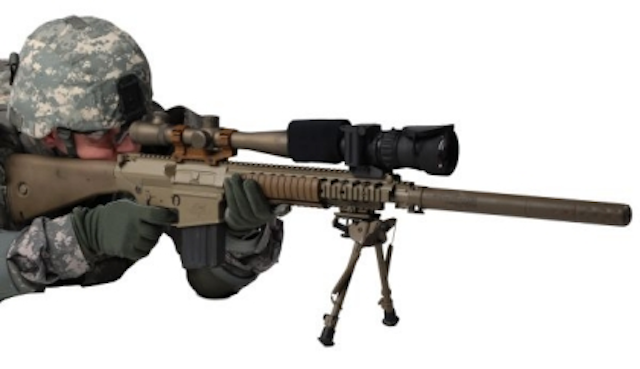 DRS and General Atomics plan to deliver the hybrid electric-drive system to the Navy's Philadelphia land-based test site this year. Following successful testing there, it will go aboard the Burke-class Truxtun (DDG-103) for testing in 2012.
In an important technology breakthrough, the Office of Naval Research's Electromagnetic Rail Gun program test-fired a prototype rail gun in December 2010 at the Naval Surface Warfare Center in Dahlgren, Va. The shot was fired at a velocity of 33 megajoules (ONR says that a megajoule is represented by a one-ton vehicle moving at a speed of 100 miles per hour). In a 2008 test, the railgun achieved 10 megajoules, and ONR hopes to reach 64 megajoules.
The extreme velocity generated by the rail gun eliminates the need for an explosive projectile. The rail gun research, while still more than 10 years from fleet delivery, offers the potential for an electromagnetic weapon to fire kinetic rounds as far as 200 nautical miles, ONR says.
Ed Walsh is with the U.S. Office of Naval Research (ONR) in Arlington, Va., and is former editor of Sea Power magazine.