Armored vehicle market can be a risky place for electronics suppliers
THE MIL & AERO BLOG, 19 Aug. 2014. Defense electronics suppliers must be getting a little gun-shy these days about participating in U.S. military armored combat vehicle programs.
Aug 19th, 2014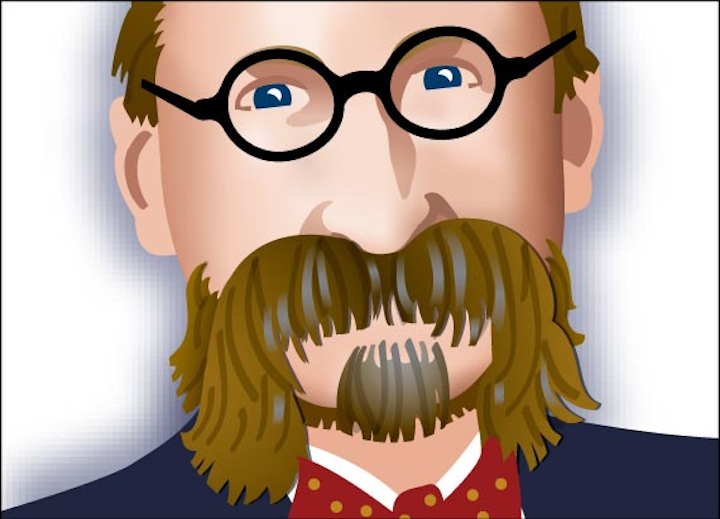 THE MIL & AERO BLOG, 19 Aug. 2014. Defense electronics suppliers must be getting a little gun-shy these days about participating in U.S. military armored combat vehicle programs.
At one time new combat vehicle programs were a good bet as long-term revenue streams for suppliers of vetronics and other subsystems. Today ... not so much.
Since at least the mid-1980s signing on to new U.S. armored combat vehicle programs has been a crapshoot at best because of the threat these programs face of cancellation.
One of the latest victims in the funeral march of U.S. armored vehicles was the U.S. Army Ground Combat Vehicle (GCV), which was to be a heavyweight armored personnel carrier to replace and augment the M2A3 Bradley Fighting Vehicle.
The 70-ton GCV -- about the size of an M1A2 main battle tank -- was cancelled last February amid concerns for the program's cost, and calls for armored fighting vehicles that weigh no more than 30 tons to suit anticipated urban warfare of the future.
Related: Army asks BAE Systems and General Dynamics to recycle GCV vetronics for Future Fighting Vehicle
It was the GCV program that emerged from the ashes of another major armored combat vehicle program called Future Combat Systems (FCS), which ran from 2003 to 2009 and was to develop families of manned ground vehicles, utility vehicles, unmanned ground vehicles, and unmanned aerial vehicles. All FCS vehicles were to be linked on an FCS tactical network.
The U.S. Marine Corps has not been immune from seeing its armored vehicle programs fall by the wayside. Among the latest Marine vehicle casualties was the Expeditionary Fighting Vehicle, which was to be an armed amphibious personnel carrier. That program was cancelled in 2011 due to high costs.
These armored vehicle cancellations go back decades, to the ill-fated M247 Sergeant York Division Air Defense (DIVAD) self-propelled anti-aircraft gun, which was cancelled in 1985 amid rising costs and reliability concerns.
Related: Emerging vetronics standards aim to spell VICTORY for tomorrow's combat vehicles
Today's military armored vehicle fleet, meanwhile, is getting long in the tooth. One of the most modern systems, the Stryker family of eight-wheeled combat vehicles, as been in service since 2002 -- just a puppy by today's standards.
The front-line M1 Abrams main battle tank is far older. This cold War-era behemoth has been in the inventory since 1980, although the tank has gone through several rounds of systems upgrades and technology insertion. Despite its age, the M1 Abrams remains one of the most capable main battle tanks in the world.
The Bradley Fighting Vehicle -- the system that GCV was intended to replace -- has been in service since 1981. The Army's M109 self-propelled howitzer has an even longer legacy. This 155-millimeter artillery system first was fielded in the early 1960s. It's latest iteration, the M109A6 Paladin, has been in the inventory since the late 1990s.
Related: Curtiss-Wright lands $2.1 million Army contract for M1A2 Abrams tank embedded fire-control computers
None of this is to suggest a lack of contracting opportunities for armored combat vehicles. Today's ageing platforms still are being upgraded with modern electronics and other subsystems. Vehicle networking is a hot technology right now. Existing vehicles are not the problem, however. It's the new programs that have been so risky.
Armored vehicle designers in the Pentagon are still trying, however. From this bleak landscape is emerging one of the latest concepts for a brand new armored combat vehicle -- the so-called Future Fighting Vehicle (FFV).
The FFV concept is emerging from the cancelled GCV, whose designers -- BAE Systems Land & Armaments LP and General Dynamics Land Systems (GDLS), both of Sterling Heights, Mich. -- have begun work on recycling appropriate technologies from the GCV program that might be appropriate for the FFV.
Related: BAE Systems adds to contract for upgrading Paladin artillery with new engine and vetronics
Army officials say they are getting their requirements right for the FFV in attempts to meet the Army's most pressing armor needs while reducing the chances that the FFV eventually will face cancellation and join its brethren on the scrap heap of history.
My only question, at this stage, is who would want to join a team designing a FFV or any other armored vehicle, with recent history in mind? Are there still electronics subsystem suppliers out there with the nerve and risk-taking chutzpah to give today's armored combat vehicle market another shot?