Air Force Research Lab chooses Princeton Infrared to develop ladar detector arrays for military applications
Electro-optical engineers at Princeton Infrared are developing military ladar detector arrays under terms of a contract from the Air Force Research Lab.
May 20th, 2019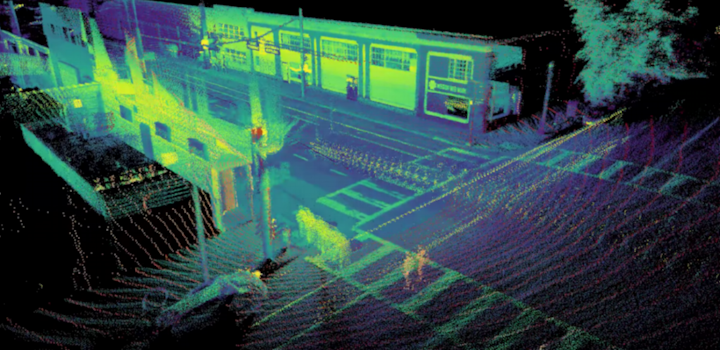 By Mil & Aero staff
MONMOUTH JUNCTION, N.J. – Princeton Infrared Technologies Inc. in Monmouth Junction, N.J., is developing detector arrays for military coherent laser detection and ranging (ladar) sensors.
The company is working under terms of a $750,000 phase-two Small Business Innovation Research (SBIR) contract from the U.S. Air Force Research Laboratory at Wright-Patterson Air Force Base, Ohio.
Princeton Infrared is focusing on developing detector arrays using multi-quantum well materials enabling detection from 0.9 to 2.4 microns with low-dark current and high-quantum efficiency, company officials say.
These ladar detector arrays will enable a new generation of high-resolution, high-speed cameras that can image near, room temperature at high sensitivity in the shortwave-infrared (SWIR) spectrum using arrays detectors, instead of single-element detectors.
Related: DRS and Lockheed Martin join DARPA LRT program to develop new laser radar technologies
The SBIR phase-two project concentrates on new materials development. Princeton Infrared will research new multi-quantum well materials and strained-superlattice materials manufactured on indium phosphide (InP) substrates for enabling technologies for military applications.
Using multi-quantum well materials "will enable high-sensitivity detectors to image beyond what lattice-matched indium gallium arsenide detectors can detect in the SWIR range," says Martin Ettenberg, president of Princeton Infrared.
"These next-generation detector arrays will benefit long-range ladar used by the Air Force to identify targets," Ettenberg says. "Current systems require cryogenic cooling while these materials will not, thus vastly lowering costs, size, weight, and power."
For more information contact Princeton Infrared Technologies online at www.princetonirtech.com.