Boeing at Paris releases optimistic global commercial aircraft forecast of $8.7 trillion over next decade
Boeing's annual 10-year commercial aviation forecast, released this week at the Paris Air Show, increases outlook by 7.4 percent over last market study.
Jun 17th, 2019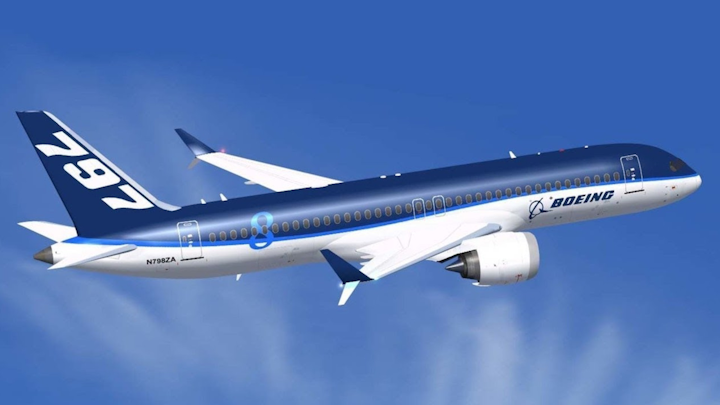 PARIS – The Boeing Co. Market Outlook, released today at the Paris Air Show in Le Bourget, France, says the global market for commercial aircraft and service platforms would rise by 7.4 percent from last year's estimate to $8.7 trillion by 2028, with just over a third of that figure pegged to spending on commercial airplanes. The Street reports. Continue reading original article
The Military & Aerospace Electronics take:
17 June 2019 -- Over the next 20 years, Boeing forecasts a $9.1 trillion market for commercial aircraft services with annual growth of 4.2 percent, Boeing says, and an aircraft market of $6.8 trillion.
Boeing's Franco-German rival, Airbus at Paris unveiled plans for a long-range version of its A321neo, with reports adding it may announce 200 orders for its A321XLR aircraft.
Earlier Monday, Boeing executives struck an apologetic tone over two deadly crashes of its flagship 737 MAX heading into the start of the Paris Air Show and insisted that its safe return to action was more important than establishing a speedy timetable.
Related: Grounding of 737 MAX commercial passenger jet overshadowing Boeing's presence at Paris Air Show
Related: Paris Air Show kicks-off, as Boeing and Airbus go head-to-head for commercial aircraft orders
Related: Airbus makes a splash on the first day of Paris Air Show 2019 by announcing the A321XLR
John Keller, chief editor
Military & Aerospace Electronics