Army seeks another $10 billion for high-priority laser weapons, hypersonic missiles, new combat vehicles
Army leaders want money for hypersonic missiles, drone-killing lasers, combat vehicles, high-speed aircraft, secure networks, and AI-assisted rifles.
May 30th, 2019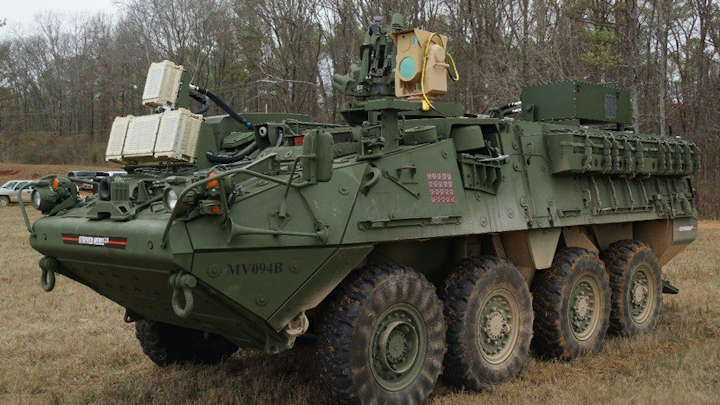 WASHINGTON – U.S. Army leaders will move about $10 billion from low-priority programs to the service's so-called Big Six from 2021 to 2025, with major increases planned for laser weapons and other directed-energy weapons, officials say. Sydney J. Freedberg Jr. at Breaking Defense reports. Continue reading original article
The Military & Aerospace Electronics take:
30 May 2019 -- That increase would be on top of the $33 billion already reallocated in the plan from 2020 to 2024. The Army Big Six consists of long-range precision fires; next-generation combat vehicles; future vertical lift aircraft; a new mobile network for all battlefield conditions; air and missile defense; and new soldier lethality projects.
The Army Big Six programs are pursuing hypersonic missiles, drone-killing lasers, robotic tanks, high-speed aircraft, secure networks, and artificial intelligence (AI)-assisted rifles.
Now, the service is still finalizing its figures for the next few weeks. After that, in June, the Army's plan goes to the Office of the Secretary of Defense, which makes its changes and submits the revised plan to the White House Office of Management, which makes further changes and submits the final budget to Congress, which is free to — and often does — disregard the whole thing.
Related: Raytheon considers high-energy laser weapons as best approach to defeating future hypersonic missiles
Related: Future Stryker combat vehicles to launch attack drones, fire laser weapons, shoot air-burst ammo
Related: Army on the lookout for enabling technologies in tactical laser weapons for light combat vehicles
John Keller, chief editor
Military & Aerospace Electronics