New Navy frigate not being designed to match missile firepower of Russian and Chinese maritime counterparts
Russian fleet has ships more heavily armed than their Western counterparts, but at the expense of other desirable qualities, such as endurance at sea.
Jun 24th, 2019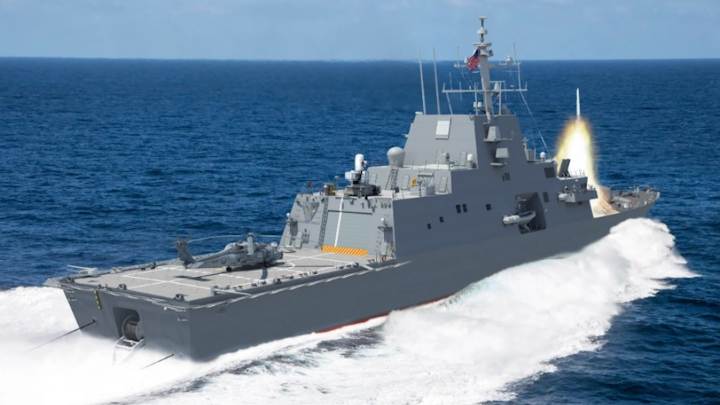 WASHINGTON – The U.S. Navy's new frigate may not be armed with enough missiles to defeat Russian and Chinese warships, according to a new report. The National Interest reports. Continue reading original article
The Military & Aerospace Electronics take:
24 June 2019 -- FFG(X) is the Navy's attempt to resurrect the frigate, which essentially is a small destroyer. The last frigates in the American fleet was the Cold War Oliver Hazard Perry class, which was retired by 2015.
The Navy has not fixed on a design, though five American and European shipbuilders have offered their versions, which range from a trimaran hull to 6,000- and 7,000-ton vessels.
But regardless of which design is chosen, one issue could be too few missile launchers, according to a report by the Congressional Research Service, which is Congress's analytical arm. The FFG(X) will have 32 Mark 41 vertical launch system tubes. The Perry-class frigate carried 40 missiles, while the U.S. Arleigh Burke-class destroyer has 96 missile tubes.
Related: Navy looks to modified littoral combat ship design to serve as next-generation frigate
Related: A once-proud class of U.S. Navy surface warships is quickly fading away
Related: Warship expansion: Navy to add 30 destroyers, as well as frigates and submarines, to fleet by 2034
John Keller, chief editor
Military & Aerospace Electronics