China Lake naval base not mission-capable after earthquakes; researchers moved temporarily to Ventura
Workers evaluate buildings that house weapons laboratories, and are preparing the labs and calibrating sensitive ranges to resume military testing.
Jul 10th, 2019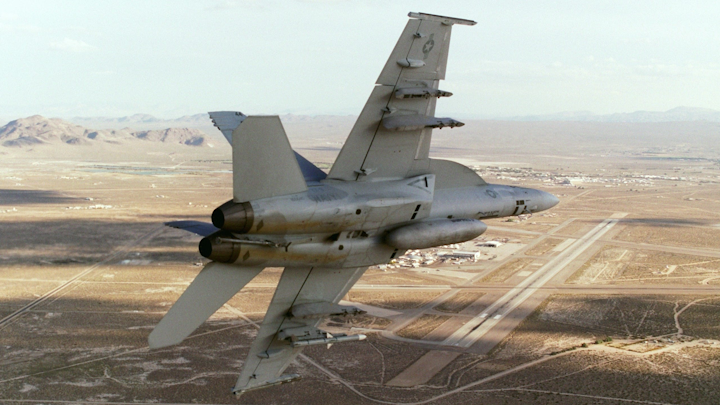 RIDGECREST, Calif. – The two major earthquakes that struck last week near the town of Ridgecrest had their epicenter in the heart of the North Testing Range at Naval Air Weapons Station China Lake — a 1.2 million-acre military aerospace research and development test center in the Mojave Desert that is critical to national defense. The Orange County Register reports. Continue reading original article
The Military & Aerospace Electronics take:
10 July 2019 -- Destruction from the earthquakes — a magnitude 6.4 Thursday, July 4 and a magnitude 7.1 Friday, July 5 — prompted the Navy Region Southwest commander, Rear Adm. Bette Bolivar, to declare the base "not mission capable" and to authorize an evacuation of non-essential personnel — including government workers and Department of Defense contractors — to Naval Base Ventura County. The Ventura County base is composed of three facilities — at Point Mugu, Port Hueneme and San Nicolas Island.
The earthquakes opened fault lines near major runways and laboratories used to test mission systems on some of the Marine Corps and Navy's most advanced aircraft, including F/A-18s, AV-8-Harriers and F-35s. Ed Hackett, a contractor at the naval weapons station, is among those who are now working off base.
Engineers and base personnel are inspecting the China Lake buildings for safety and functionality. Any delay in getting the base up and running likely will involve the sensitive measuring devices and technologies used to run the aerospace testing labs.
Related: Northrop Grumman will upgrade the mission computers aboard U.S. Marine Corps AH-1Z and UH-1Y helicopters
Related: TECOM to develop next-generation antenna for U.S. Navy missile
Related: Navy scraps anticipated program to develop prototype laser weapons for helicopter operations at sea
John Keller, chief editor
Military & Aerospace Electronics