2019 DOD budget increases military spending to levels rarely seen
Mar 1st, 2018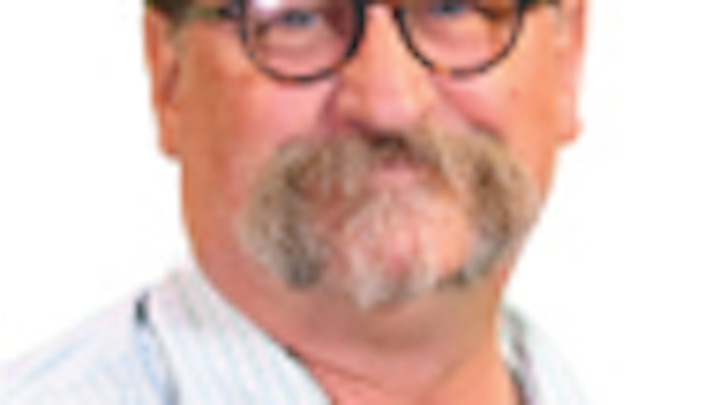 There's no doubt that the fiscal 2019 budget request for the U.S. Depart-ment of Defense (DOD), submitted to Congress last month, is one of the biggest DOD budget documents we've ever seen. It calls for military spending of $686.1 billion on the U.S. military next year. Some are hailing this DOD budget request as the largest in history; if it's not the largest, then it's close. This budget asks Congress for a base budget of $597.1 billion, and an overseas contingency operations (OCO) budget of $89 billion.
It would add $47 billion to the DOD budget, compared to the 2018 request, and increase the topline Pentagon budget request by 7.4 percent over the 2018 budget proposal. Any way we shape it, this is a lot of money for U.S. military forces and their suppliers in industry - far-exceeding even the Reagan defense budgets of the early 1980s.
First off, let's settle this: Is this really the biggest U.S. military budget request in history? Not as far as I can tell, but it's a close second. By my reckoning, the 2011 DOD budget request actually was the biggest at $708 billion - $549 billion in the base budget, and $159 billion for overseas contingency operations. The 2019 DOD budget is bigger than 2010, when DOD asked Congress for $663.8 billion - $533.8 billion base budget, and $130 billion for overseas contingency operations. After peak years of 2010 and 2011, no other DOD budget request came close until now.
When it comes to spending for military electronics, there's encouraging news, as well. The budget calls for increased spending in substantial electronics accounts of procurement and research in military communications, electronics, telecommunications, and intelligence (CET&I) technologies. The Pentagon is asking for $12.93 billion for CET&I procurement and research, which is up by $1.42 billion, or 12.3 percent, over the 2018 DOD request.
There's more proposed electronics spending in the budget. The CET&I request does not include military activities with substantial electronics content, such as aircraft avionics, vetronics, and missile guidance. When all these additional DOD electronics-heavy accounts are added, Pentagon spending levels for military electronics and defense electro-optics next year could approach $137 billion.
The CET&I budget request for fiscal 2019 includes $9.83 billion for procurement, which is up by 18.36 percent from the Pentagon's 2018 request of $8.3 billion. It also requests $3.1 billion for CET&I research, development, test, and evaluation (RDT&E), which is down slightly from the 2018 requested level of $3.21 billion.
Highlights of the Army's proposed CET&I 2019 procurement budget request include $469.1 million for tactical network technology modernization; $351.6 million for handheld manpack small form fit (HMS) radios; $213.8 million for commercial off-the-shelf (COTS) communications equipment; $88.3 million for communications security; $104.3 million for information systems; and $276.8 million for installation information infrastructure modernization.
Highlights of the Navy's CET&I request include $318.2 million for fast-attack submarine acoustic equipment; $294.7 million for the Fixed Surveillance System deep-sea sonar; $420.3 million for the AN/SLQ-32 shipboard electronic warfare system; $220.9 million for shipboard information warfare exploit; and $423 million for the Consolidated Afloat Networks and Enterprise Services program.
The Air Force CET&I request includes $114.4 million for communications security equipment; $114.8 million for air traffic control and landing systems; $205.4 million for the Air Force Physical Security System; $132.7 million for combat training ranges; $140.9 million for minimum essential emergency communications; $102.8 million for the Air Force Network; $189.1 million for tactical communications and electronics equipment; and $169.4 million for base communications infrastructure.