Board designer Dy4 transfers chassis, systems integration business to AP Labs
Leaders of rugged board designer Dy 4 Systems in Kanata, Ontario, are outsourcing their chassis and subsystem integration business to AP Labs in San Diego
Jan 1st, 2002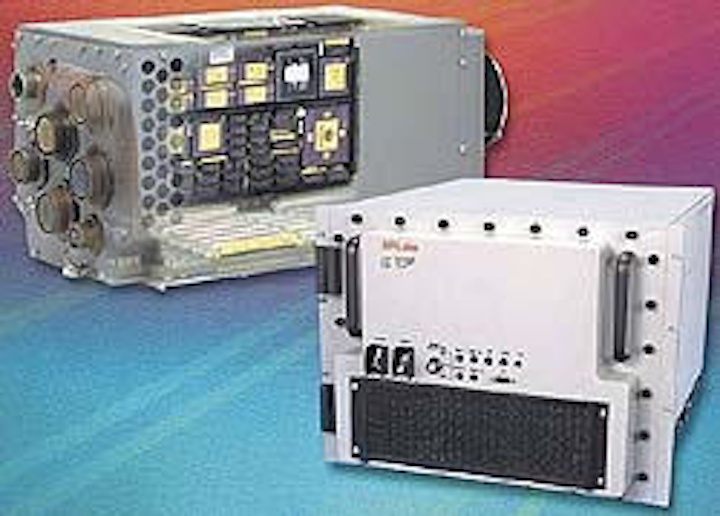 by John McHale
KANATA, Ontario — Leaders of rugged board designer Dy 4 Systems in Kanata, Ontario, are outsourcing their chassis and subsystem integration business to AP Labs in San Diego so they can focus exclusively on what they do best — produce single-board computers, company officials say.
Under this new partnership, the companies will pool the expertise of each organization to form an integrated business unit. The unit will provide engineering integration services and sales support for subsystem products to the customers of both companies on a global basis, Dy 4 officials say.

"Our strategic relationship with AP Labs will reduce time to market for both companies," says Duncan Young, director of marketing for Dy 4. "Additionally, both our customers and AP Labs customers will benefit from the increased price competitiveness and improved system level integration solutions that the companies can now offer.
"The agreement is essentially a technology transfer," Young continues. Dy 4 leaders are focusing on their core competencies, which are boards and board software and transfer their chassis product line to AP Labs engineers, who are chassis experts, he explains.
AP Labs will also provide subsystem integration to our customers, "integrating our boards into air-cooled and conduction-cooled chassis," Young says. The agreement also should open a lot of opportunities for each company, he continues.
"This relationship brings all the pieces together for our customers: AP Labs' expertise in system integration and rugged COTS enclosure development plus Dy 4's proven expertise in embedded computing design," says Douglas A. Giese, chief executive officer of AP Labs. "We can now offer a great variety of system-level solutions, fully tested and integrated with firmware, operating systems, and development tools into the full spectrum of defense and aerospace applications."
The partnership has a lot of financial advantages for Dy 4 designers, because they can outsource work that is not the core of what they do and AP Labs will benefit by being an integrator of Dy 4's products, which have a respected name in the military board arena, says Michael LaColla, AP Labs business development manager overseing the Dy 4 partnership. AP Labs will also gain new business because of the Dy 4's many contacts, he adds.
The relationship will use Dy 4's extensive international direct and indirect sales network to ensure that customers receive timely access to the improved system level integration solutions, Dy 4 officials say.
Additionally, the companies will be able to provide Dy 4's conduction-cooled chassis to customers worldwide, through AP Labs' use of the necessary Dy 4 intellectual property rights and technical information to manufacture and test the chassis, Dy 4 officials say. The majority of the conduction-cooled chassis are necessary for the harsh environments of airborne applications, primarily jet fighters.
It will also benefit customers because Dy 4 and AP Labs together will act as one company supplying boards and chassis, LaColla says. Sort of like a one-stop shop, he adds.
The first products to come from the partnership will be a line of four conduction-cooled chassis, LaColla says. However, the companies are currently only in the technology transfer phase of the agreement, he adds.
For more information on the partnership contact Duncan Young at Dy 4 Systems by phone at 613-599-9199, ext. 298, by fax at 613-599-7777, by email at dyoung@ dy4.com, or on the World Wide Web at http://www.dy4.com. For more information on the AP Labs part in the relationship contact Michael LaColla by phone at 800-822-7522, or on the World Wide Web at http://www.aplabs.com.