Army looks to helicopter avionics upgrades and technology insertion in the absence of new rotorcraft programs
Special report -- No new military helicopters are in the U.S. Army's plans for the near future, so Army leaders are looking into avionics upgrades and technology insertion to keep their existing chopper fleets flying well into the next decade.
Jan 21st, 2011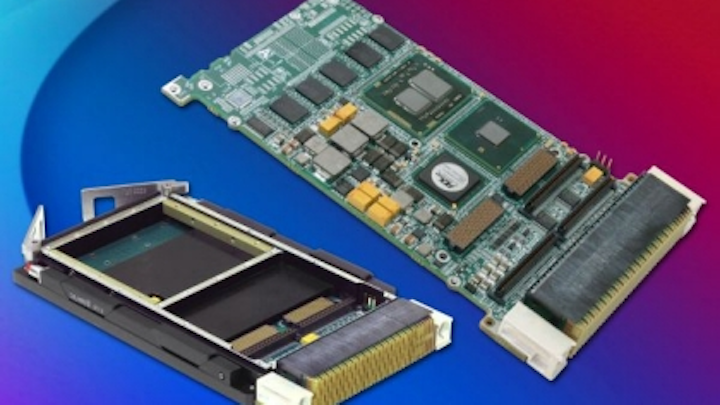 By John McHaleSpecial report -- No new military helicopters are in the U.S. Army's plans for the near future, so Army leaders are looking into avionics upgrades and technology insertion for their existing chopper fleets -- which include the CH-47 Chinook, OH-58 Kiowa Warrior, and UH-72A Lakota -- to keep them flying well into the next decade. The avionics hardware and avionics software are designed with commercial-off-the-shelf (COTS) components to enable quick deployment.U.S. Department of Defense (DOD) officials had high hopes over the last decade for building new Army helicopters -- specifically the ARH-70A Armed Reconnaissance Helicopter (ARH) and the RAH-66 Comanche helicopter -- only to see both programs canceled within four years of each other. ARH was shelved in 2008 and Comanche got the axe in 2004.Even though the programs went away, however, the Army still needed new helicopter capabilities, so Army leaders were forced to move funding to existing helicopters and helicopter avionics such as the OH-58D Kiowa Warrior and UH-72A Lakota.The Kiowa Warrior, which has an average age of 39 years, was the recipient of near-term ARH funding, says Lt. Col., Scott Rauer, the Kiowa Warrior program manager at Redstone Arsenal, Ala. The upgrade -- OH-58F -- will keep the Kiowa Warrior program going till 2025 for reconnaissance and light attack missions, Rauer says.
Part of this process is regenerating the combat strength of the Kiowa Warrior fleet, he adds. "We have 331 aircraft and need 368, but have not had hot production since 1999."
The Lakota came into existence via redirected Comanche funding, says Lt. Col. Dave Bristol, the Lakota program manager at Redstone Arsenal. It was based on the American Eurocopter EC145 multi-mission rotorcraft as a replacement for older UH-1 Hueys and OH-58A/C Kiowas. It supports several missions through mission equipment package (MEP) upgrades. The latest MEP -- security & support -- is using new commercial-off-the-shelf (COTS) avionics, he adds.
The whole program is COTS driven such that "we're taking an actual helicopter off the shelf and painting it green," Bristol explains. Using COTS in makes for a faster production and deployment, he adds. DOD leaders want new helicopter capability in the field by this time next year, Rauer says.
Building the UH-72A Lakota quickly freed up 24 UH-60 Black Hawk aircraft to other missions that support overseas military operations, Bristol says. The Lakota is a commercial/non-developmental item.
OH-58F conversion
The Kiowa Warrior OH-58F conversion program also takes advantage of non-developmental items, Rauer says. The OH-58F cockpit and sensor upgrade program (CASUP) leverages these items and other systems fielded on different aircraft to rapidly install, modify, or provide avionics and sensor equipment, he adds.
The government is "doing this as fast as possible at a very low dollar value to be as flexible and responsive and fiscally responsible as we can possibly be, Rauer continues.
"What it really means to the warfighter is that those lessons learned from the global war on terror will finally be incorporated into the aircraft through a fairly significant investment of dollars," Rauer says. "It provides long-term sustainment and viability for the Kiowa Warrior to continue its mission because the aircraft has evolved in the battlefield.
"When ARH got terminated, large funding came to us and we had about a five minute celebration then calmed down when we realized all the work involved," he continues. It is an excellent opportunity as the Kiowa Warrior was finally able to have a full upgrade for new avionics and sensors, he adds.
Kiowa Warrior upgrade
For the CASUP "we are essentially converting Ds into F models," Rauer says. "We wanted to upgrade these as fast as possible and will start converting the first aircraft this year." The Army is acting as the system integrator with Bell Helicopter in Fort Worth, Texas, as its major partner, Rauer says. Rolls Royce North America in Reston, Va., is providing the engine and Honeywell Aerospace in Phoenix is providing the avionics, he adds.
"Kiowa Warrior CASUP really challenges the methods that we use in this business to get the aircraft modified," Rauer says. "With the Army taking the role as lead systems integrator, it challenges the traditional paradigm where the mission equipment manufacturer takes the lead and develops the aircraft from start to finish."
The new technology provided under CASUP includes: an advanced nose mounted sensor; improved cockpit control hardware and software for enhanced situational awareness; three color multi-function displays from Elbit Systems in Haifa, Israel; a dual-redundant digital engine controller for enhanced engine safety from Rolls Royce; digital inter-cockpit communications; digital Hellfire missile future upgrades; aircraft survivability equipment (ASE) upgrades; and a redesigned aircraft wiring harness.
The Kiowa Warrior "got left behind when it came to some of the new digital technology and we're now catching up with fully digital cockpits," Rauer says.
Redesigning the cockpit included taking old steam gauges and other instruments and streamlining all of them into the Elbit glass full color cockpit software display, he continues. The pilots can now look at three displays for improved situational awareness with much tighter scan patterns, which lets pilots cut down on how much they "bring their eyes into the cockpit," Rauer adds.
Honeywell "upgraded the latest processing and memory capabilities, adding color capability to the displays and adding a third display," says Lonny Rakes, director of business development for U.S. Army programs at Honeywell. "We also provided all the graphics on displays. The third display in general gets used for digital maps and other applications for situational awareness."
Expedient development is key to the program. "Speed dictated what components we used," Rauer says. "There are a lot of common components on the platform. Honeywell was key here as they worked on the previous versions of the Kiowa Warrior and provided the expertise we needed."
One of biggest signature items is the mass mounted site that will be added to the nose of the aircraft, Rauer says. It uses electro-optics such as an image intensifying laser for spot tracking, he adds. "That piece alone enables the aircraft to shed 130 pounds," he says.
The Kiowa Warrior F model also will have a Level 2 manned/unmanned teaming, that was developed by Maj. Greg Fortier and Maj. Steve Arney, Rauer says. They designed it via lessons learned from the AH-64 Apache helicopter's VUIT 2 manned/unmanned teaming system and by making use of other components in the field, he adds.
Level 2 is the ability to downlink payload video and then pipe the video to other users, Rauer says. This capability reduces time from sensor to shooter and can also cut down on fratricide in the field, he adds. Unmanned vehicles sending full motion video of a target area to the Kiowa Warrior before it arrives on scene, enables its "first pass to be a kill pass not an observation pass," he adds.
UH-72A security & support
The Lakota's security & support MEP is designed to work well with first responders and built with the homeland defense mission in mind, Bristol says. Lakota helicopter variants fielded with this MEP will perform border patrol, search and rescue, MEDEVAC, and counter drug operations, he adds.
"The MEP significantly improves the UH-72A capabilities for conducting the security & support mission," Bristol says. The aircraft provides long range electro-optical sensors and the ability to record and down link data. Some Lakota VIP variants that "carry political leadership will have blue force tracking capability," Bristol says. "The security & support MEP required that all of the component parts be commercially available." Everything in the Lakota is COTS except for the ARC-231 single-channel secure radios, he adds.
"Our newest glass cockpit is state of the art and users enjoy new autopilots, fold-out touch screen displays in the cockpit, and more," he says. "The avionics integration has gone very well. The pilots love the platform. I really don't have any challenges on the avionics."
Avionics in the modification kit include two 10-inch, touch-screen displays from SkyQuest in Berkshire, England, that show electro-optical/infrared (EO/IR) sensors as well as moving map imagery, Bristol says. SkyQuest, which is owned by Curtiss-Wright Controls in Charlotte, N.C., also provides a VRDV-4010 digital video recorder (DVR) data downlink system, and video management system. The DVR has three-hour recording capability, he adds.
Video can be sent during critical state emergencies directly to a governor's office from the Lakota cockpit, Bristol notes.
The moving map system is a EuroNav V RN6 moving map system from EuroAvionics in Pforzheim, Germany, he continues. It interfaces with the EO/IR sensor and shows street level, topographical, VFR sectional, and IFR Enroute Low altitude maps.
Other systems in the package include a turreted MX-15i EO/IR sensor and laser pointer from L-3 Wescam in Burlington, Ontario; plus additional avionics, and a Tactilink Eagle data communications equipment from Sierra Nevada in Sparks, Nev.
The communications include an ARC-231 system that uses two RT-5000 units from Cobham Avionics Communications in Prescott, Ariz., that have a single control head to enable cross-band communication, he says. Cobham Avionics Communications was formerly known as Wulfsberg.
While the security & support Lakotas will operate overseas, they will perform much of their duties in U.S. airspace so each component is certified to Federal Aviation Administration (FAA) standards, Bristol says.
The Security and Support MEP package has 100 orders already, Bristol says. The first retrofitted aircraft will be completed in May 2011 and fielded the following month. The U.S. Army plans to acquire 345 Lakotas through 2016.