Electronics distributor TTI offers ITT Cannon rugged power connectors for military vehicles and spacecraft
Distributor TTI Inc. offers rugged ITT Cannon MDM and MDV Micro connectors for data, power, and signal transmission in space vehicles and defense systems.
May 22nd, 2019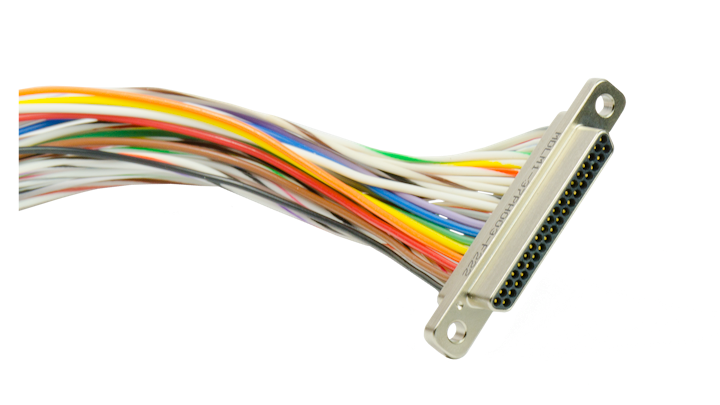 By Mil & Aero staff
MAISACH-GERNLINDEN, Germany – Electronics parts distributor TTI Inc. in Maisach-Gernlinden, Germany, is offering the ITT Cannon MDM and MDV Micro series connectors for data, power, and signal transmission in demanding applications like space vehicles, defense systems, and oil exploration equipment.
Suitable aerospace and defense applications for the ITT Micro series connectors include avionics, military ground vehicles, missile systems, satellites, and space vehicles.
Optimized to save space and weight, Micro series Connectors are rugged and moisture-sealed. These data, power, and signal interconnects are designed to be comparable with MIL-DTL-83513-style connectors.
The MDM and MDV Micro series are available in eight shell sizes, and accommodate nine to 100 contacts in copper alloy or gold plating in positions 9, 15, 21, 25, 31, 27, 51 and 100. Wire sizes are AWG 24 to AWG32.
Related: TE quick-disconnect power connectors for military power cables and batteries introduced by TTI
The interconnects use the Cannon micro twist pin contact system, which reverses the traditional pin and socket arrangement and ensures that the pins will mate even under misalignment conditions. The rugged MDM and MDV Micro series can withstand 500 mating cycles.
Available configurations include Micro-D Metal (MDM); coaxial/power, circuit board, surface mount, micro strip, hermetic, filter, center jackscrew, and circular connectors.
Across the MDM series there are three temperature variations: the Micro MDM Standard at -55 to 150 degrees Celsius, the High Temp Micro MD F222 series at -55 to 200 C, and the Ultra-High Temp Micro MDM F300 series at -55 to 230 C.
For more information contact TTI online at www.ttieurope.com.