Laser weapons: things just keep getting better and better
THE MIL & AERO BLOG, 10 March 2015. Laser weapons, they're just around the corner, right? We've been hearing that now for years; it's like so many other things -- always just two years away.
Mar 10th, 2015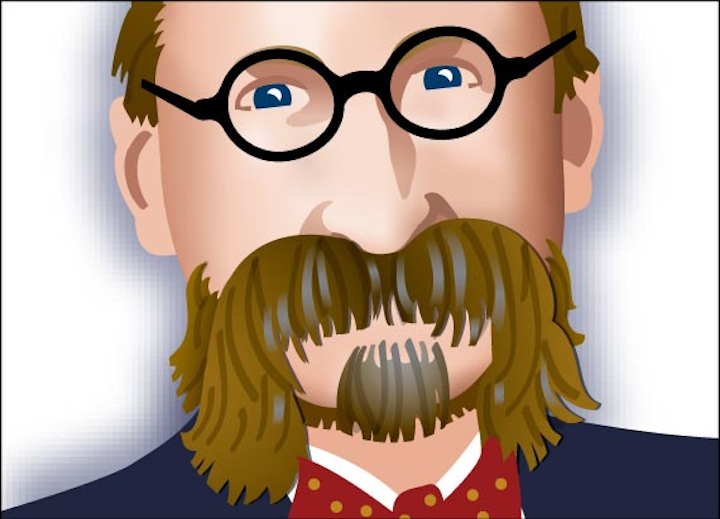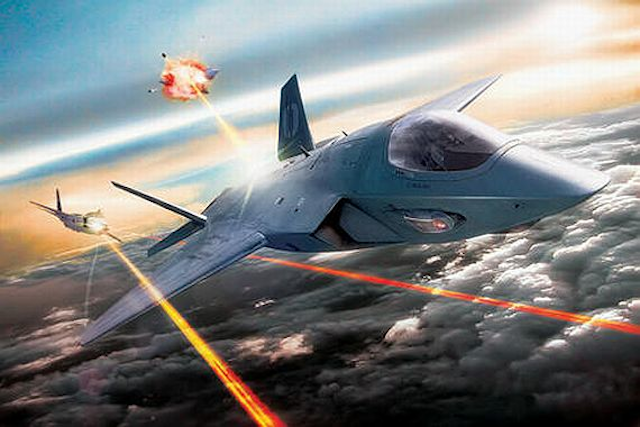 THE MIL & AERO BLOG, 10 March 2015.Laser weapons, they're just around the corner, right? We've been hearing that now for years; it's like so many other things -- always just two years away.
Still, U.S. military high-energy laser weapon research and development is moving ahead quickly and laser experts have reached several important milestones in the last year alone.
Just last month Lockheed Martin officials announced an important demonstration by their company of a in which a 30-kilowatt fiber laser to burn through the engine manifold of a stationary-but-running small truck in a matter of seconds from more than a mile away.
That's 30 kilowatts, mind you. It burned through a truck engine -- including the hood -- in a matter of seconds. That's some serious weapons-grade damage with 30 kilowatts. It makes one wonder what might be possible with laser weapons that are even stronger.
Just last fall the U.S. Navy finished a three-month demonstration during an at-sea deployment in the Persian Gulf of a shipboard laser weapon as strong as 30 kilowatts called the Laser Weapon System (LaWS) aboard the amphibious transport dock USS Ponce. The tests ran from September to November.
Related: Navy shipboard laser weapon kills boats and UAVs during three-month at-sea tests in Persian Gulf
LaWS is designed to kill unmanned aircraft, swarming attack boats, and other small targets. As weapons like this increase in power and accuracy they should be able to shoot down manned aircraft, helicopters, incoming missiles, and perhaps even sink enemy ships by piercing their hulls with lethal high-energy beams of light.
Laser weapons research has been going on for quite a while. As far back as April 2011 experts at the Northrop Grumman Corp. Space Systems segment in Redondo Beach, Calif., demonstrate the 100-kilowatt Maritime Laser Demonstrator (MLD) as part of the military's Joint High Powered Solid State Laser (JHPSSL) program.
That demonstration, performed off the Coast of California, disabled the engines of a small boat in moderate ocean swells from the deck of a former Navy destroyer. It took several seconds to destroy the boat engines, but laser operators had to contend with distance, ocean movement, and ocean humidity.
So where are we going with all this? Laser weapons developers are accelerating their development of laser weapons that not only are in the 100-kilowatt class, but also that are small, lightweight, and rugged enough for deployment in real-world conditions.
Last August, for example, the Raytheon Space and Airborne Systems segment in El Segundo, Calif., won a Navy research contract to develop a 25-kilowatt tactical laser weapon for the future Joint Light Tactical Vehicle (JLTV) to protect moving U.S. Marine Corps task forces from UAVs, cruise missiles, and other weapons that are difficult to pick up on radar.
Related: General Atomics to develop 150-kilowatt chemical laser weapon in $39.8 million HELLADS contract from DARPA
Engineers from the U.S. Defense Advanced Research Projects Agency (DARPA) in Arlington, Va., are working with General Atomics Aeronautical Systems in San Diego to develop a 150-kilowatt laser weapon based on a combination of chemical laser and solid-state laser technologies as part of the fourth phase of the High Energy Liquid Laser Area Defense System (HELLADS) program.
That kind of power in a laser weapon, harnessed properly, could blast enemy fighter aircraft out of the sky, as well as create a wide variety of havoc on the battlefield.
Related to the Lockheed Martin demonstration is an effort by the Lockheed Martin Laser and Sensor Systems segment in Bothell, Wash. (formerly Lockheed Martin Aculight), to help the U.S. Army develop a 60-kilowatt fiber laser module for a truck-mounted laser weapon system intended to shoot down enemy unmanned aerial vehicles (UAVs), rockets, artillery rounds, and mortars.
The 60-kilowatt laser module that Lockheed Martin is developing will be for the High Energy Laser Mobile Demonstrator (HEL MD) -- a joint project of the Army and the Boeing Co. Directed Energy Systems segment in St. Louis.
It still may be a while before laser weapons development finally leaves the laboratory and heads for the battlefield, but with the technologies being developed today, tomorrow's laser weapons will be devastating.