Air Force asks industry for new enabling technologies and relaxed space qualification for LEO satellites
Researchers are eying a new space strategy by developing enabling technologies and relaxed space qualification for low-Earth orbit (LEO) satellites.
May 30th, 2019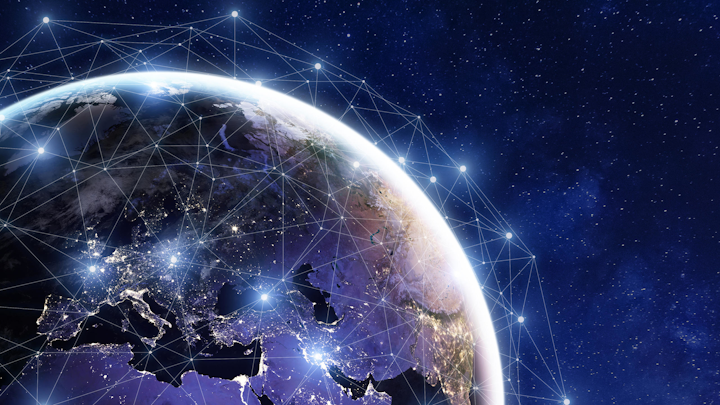 WRIGHT-PATTERSON AFB, Ohio – U.S. Air Force researchers are asking industry for ideas on new enabling technologies, materials, and manufacturing processes for next-generation large constellations of military satellites designed to operate in low-Earth orbit (LEO).
Officials of the Air Force Research Laboratory at Wright-Patterson Air Force Base, Ohio, released a request for information on Wednesday (FA8650-19-S-5021) for the Low-Cost Space Systems project.
Among the goals of the Low-Cost Space Systems project are to use relatively high-risk commercial off-the-shelf (COTS) electronics technologies with relaxed space qualification requirements and radiation hardening in next-generation satellite buses and payloads with limited life cycles.
In addition, the project seeks advanced manufacturing technologies to improve spacecraft bus, payload, component, and subsystem costs, yields, and mass using automated manufacturing, integration, and testing.
Related: The evolving world of radiation-hardened electronics
Future Air Force space operations will require low-cost, proliferated, and resilient space systems and architectures to enhance warfighter capabilities and complement the capabilities of existing large, expensive, and high-orbit satellites, Air Force researchers explain.
Current demand indicates the need for greater responsiveness, lower cost, and new and disruptive spacecraft technologies for LEO satellites.
Air Force officials want to identify technologies and manufacturing processes that could help spacecraft designers reduce costs and build capable satellites with limited life cycles using relatively high-risk commercially available technologies.
Areas for consideration include automation; state-of-the-art manufacturing techniques; standards and modularity; and non-traditional suppliers, materials, and space-qualification techniques.
Related: DARPA to brief industry on developing artificial intelligence and cyber security for military satellites
A a new report released last month titled Science and Technology Strategy: Strengthening USAF Science and Technology for 2030 and Beyond calls for cheaper, smaller, and more distributed spacecraft with greater tech refresh rates to complement existing high-performance and costly space systems.
Low-cost space requires new practices that aim at designing to limited-life requirements, Air Force researchers say. These new low-cost constellations require an increased acceptance of risk; non-traditional application of materials; new qualification, and manufacturing processes; and the ability to design, build, and reconstitute more quickly.
Relevant missions for these new kinds of spacecraft include space situational awareness; communications; and geolocation and timing.
Air Force researchers are interested in advanced manufacturing technologies like automation and additive that could reduce touch labor, improve yield, reduce mass, minimize delivery time, and increase availability.
Related: Radiation-hardened space electronics enter the multi-core era
Air Force experts also are interested in commercial off-the-shelf (COTS) and government off-the-shelf (GOTS) adaptations; open-systems architectures; accelerating integration and test; modular, reconfigurable, and scalable concepts; direct write; additive manufacturing like 3D printing; flexible hybrid electronics; and multifunction structures.
From industry, the Air Force wants to receive statements on new technical approaches; previous experience; spacecraft bus and payload components and subsystems; space system cost, size, weight, power, and environmental tradeoffs; estimates of improvements over traditional spacecraft design approaches; projected costs; and lists of potential customers.
Companies interested should email 15-page white papers no later than 1 July 2019 to the Air Force's Adrienne Schaab at adrienne.schaab.1@us.af.mil; Chris Lesniak at christopher.lesniak@us.af.mil; and Matt Goodpaster at matthew.goodpaster@us.af.mil.
For questions or concerns contact the Air Force's Adrienne Schaab by email at adrienne.schaab.1@us.af.mil, or by phone at 937-904-4599. More information is online at https://www.fbo.gov/spg/USAF/AFMC/AFRLWRS/FA8650-19-S-5021/listing.html.