Congress asks U.S. Navy to analyze the tactics and weapons necessary to fight swarms of attack boats.
Navy to analyze swarm threats it faces from foreign adversaries, and describe how to fight the threat, and weapons it might need in the future to do it.
Jun 27th, 2019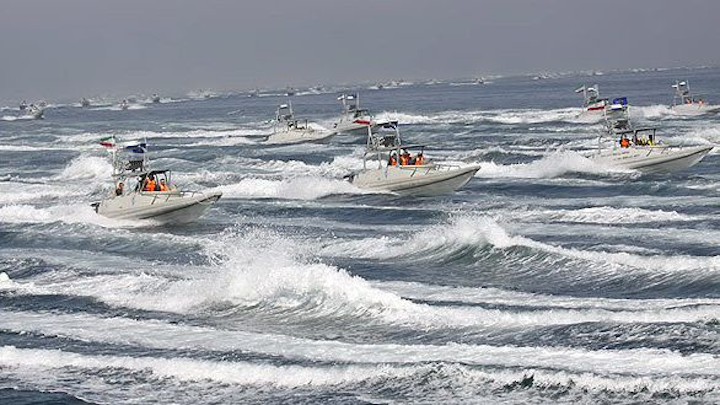 WASHINGTON – As tensions with Iran escalate, a presidential candidate in Congress is pressing Navy leaders to show they're ready to combat swarms of small attack boats or drones -- a tactic Revolutionary Guards have used in the Persian Gulf. Military.com reports. Continue reading original article
The Military & Aerospace Electronics take:
27 June 2019 -- U.S. Rep. Seth Moulton, D-Mass., who served as a Marine Corps officer, introduced language into the 2020 national defense bill that would require the Navy to study its ability to fight swarms.
That means looking at how the Navy analyzes swarm threats it faces from foreign adversaries within 10 nautical miles of coastlines, ports or other vessels. The service would also have to provide a description of how it fights the threat now and accounting of weapons it might need in the future to combat the threats, according to Moulton's amendment.
Swarming boats and unmanned aerial vehicles (UAVs) is not a problem the Navy has ignored, says Bryan McGrath, a naval consultant who served as commanding officer of a guided-missile destroyer when he was in the Navy. But having Congress put some emphasis on combating the threat is a good thing, he added, since it can better help the service spot vulnerabilities.
Related: Navy evaluates 360-degree optical sensor to enhance shipboard defenses against swarms of small boats
Related: Military laser weapon research aims at defending U.S. Navy ships at sea
Related: Raytheon to build prototype smart bullets to protect surface warships from swarming attacks
John Keller, chief editor
Military & Aerospace Electronics