Defense Intelligence Agency asks industry for lidar scanner to detect dangerous materials in site surveys
Scanner to capture data on chemical, biological, radiological, and nuclear (CBRN) materials in large-scale facilities in a GPS-denied environment.
Aug 6th, 2019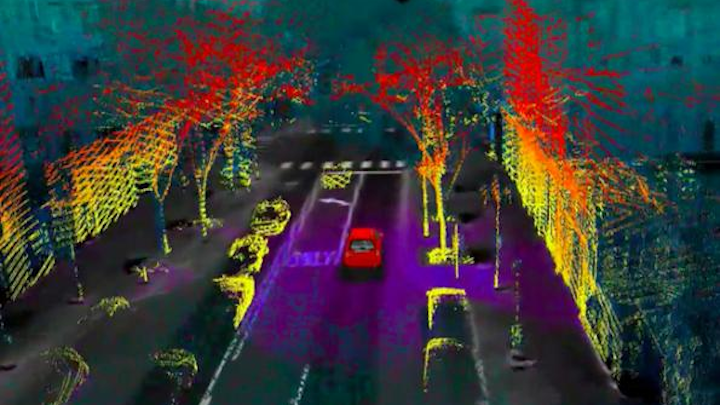 CHARLOTTESVILLE, Va. – U.S. intelligence experts are reaching out to industry to companies able to design a manpack portable light direction and ranging (lidar) system to detect dangerous materials during sensitive site inspections.
Officials of the Virginia Contracting Activity, behalf U.S. Defense Intelligence Agency (DIA) Rivanna Station in Charlottesville, Va., issued a request for information (VACA-2019-08) on Monday for the Tactical Lidar Collection System (TLCS).
This project seeks to enable technical collections officers to capture, collect, and catalog information on chemical, biological, radiological, and nuclear (CBRN) materials during sensitive site exploitation (SSE) for large-scale facilities and items of interest in a GPS-denied environment.
DIA officials are looking for companies best qualified to design a TLCS to automate creation of hand-drawn sketches, hand-held photography, and manual measurements necessary to evaluate suspected CBRN materials at sensitive sites.
DIA officials are looking for a manpack lidar that uses non-proprietary technology and photography, and provides a 3D depiction of scanned areas in real time. The idea is to help generate a site sketch, document collection locations, and overlay photos to represent the entire environment.
Related: Four companies to develop enabling technologies for tomorrow's electro-optical lidar sensor
Such a lidar scanner must integrate onto tactical combat gear, be ruggedized to withstand the rigors of combat operations. It must have accessories for specific missions, and display information in real time on a mounted touchscreen using the Android operating system interface.
Ruggedization will enable the device to withstand adverse physical environments common in tactical combat operations, such as weather and temperature extremes, shock, and vibration. Proposed systems will be tested to MIL-STD-810G, and must be able to operate in temperatures from -20 to 55 degrees Celsius, and in relative humidity from 5 to 95 percent.
The system should weigh no more than 15 pounds and be operate for at least four hours with batteries and spares. Output file formats must be non-proprietary. This system would replace or augment the current tripod-mounted Focus S 70 laser scanner from FARO Technologies Inc. in Lake Mary, Fla.
Companies interested should email capabilities statements no longer than 20 pages no later than 5 Sept. 2019 to vacacontracting@dodiis.mil. Companies should have secret facility clearances.
More information is online at https://www.fbo.gov/notices/9b41bd57e9d5b177cbc8fb590b43a61a.