Army needs small satellite sensor payloads, precision navigation and timing (PNT), to support ground troops
Gunsmoke, Lonestar, and Polaris small satellite projects will be on commercial spacecraft, and will include precision navigation and timing (PNT).
Aug 7th, 2019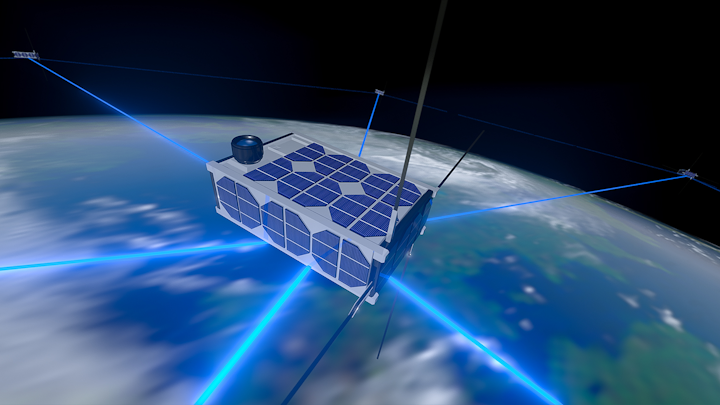 HUNTSVILLE, Ala. – The U.S. Army is trying out three different small satellite sensor payload programs over the next few years to provide direct support from low Earth orbit (LEO) to frontline tactical units on the ground. Breaking Defense reports. Continue reading original article
The Military & Aerospace Electronics take:
7 Aug. 2019 -- Such small satellite payloads, perhaps hosted on commercial satellites, are an important piece of the Army's evolving concept of Multi-Domain Operations, which seeks to combine efforts on land, the sea, air, space, and cyberspace to defeat sophisticated adversaries such as Russia and China.
The three new satellite programs -- called Gunsmoke, Lonestar, and Polaris -- will demonstrate capabilities on commercial platforms -- including precision navigation and timing (PNT) -- in LEO. All three efforts build on the Army's demonstration of the Kestrel Eye imaging microsatellite in 2017 to 2018.
The Army also is evaluating potential high-altitude alternatives to provide space-like capabilities to the warfighter, which could be deployed rapidly as needed in a crisis, to replace satellites destroyed in conflict, or as an alternative to satellite-based capabilities.
Related: DARPA eyes photonic integrated circuits for non-GPS position, navigation, and timing (PNT)
Related: Article headline goes here
Related: Air Force asks Lockheed Martin to build GPS IIIF navigation satellite to improve accuracy and reliability
John Keller, chief editor
Military & Aerospace Electronics