Air Force wrapping-up embedded computing and sensors project to enhance networking for command and control
Embedded sensors and computing provide military network enhancements to enable warfighters to adapt to contested or intermittent communications.
Aug 15th, 2019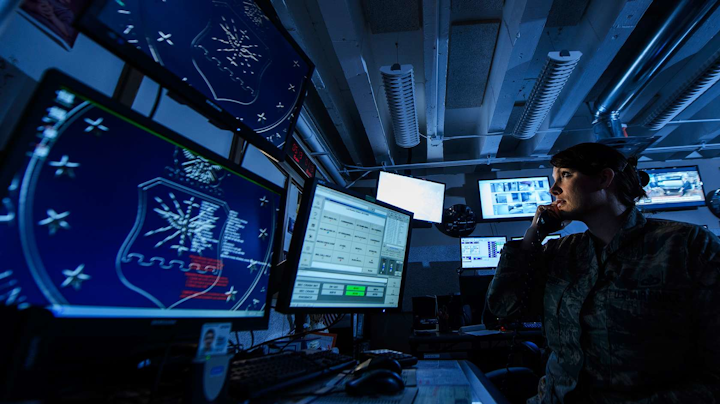 ROME, N.Y. – U.S. Air Force researchers are wrapping-up a project, begun in 2015, that asks industry for new ways of using embedded computing and sensors to improve military networking.
Officials of the Air Force Research Laboratory Information Directorate in Rome, N.Y., have notified industry of the last round of solicitations in the Improved Networking Through Embedded Processing and Sensing project, which seeks to enhance warfighter capabilities in command and control.
This program is using embedded sensors and computing provide military network enhancements to enable warfighters to adapt to and operate in contested, congested, or intermittent communications conditions.
The idea is to provide an infrastructure that can extend to all levels of the battlespace involving legacy, current, and next-generation communications technologies to improve communications network resiliency problems.
Related: Data and networking push advances in embedded computing
The effectiveness of the enhancements to software, systems, and sensors currently in operational use will be assessed through testing and evaluation activities. Technology innovations that deliver new or improved operational capabilities are of high interest. Offerors are encouraged to describe the pre-conditions that are necessary for the proposed techniques to work effectively.
The Air Force is interested in research involving networking sensing technologies; network embedded processing; and distribution control.
Network sensing technologies involves methods, models, and semantics for interoperability and integration across heterogeneous systems; methods for sensing and data processing that enable wired and wireless networks to self-organize into a distributed network topology; and ways to improve the performance of interconnected sensors, actuators, and component networks.
Network embedded processing involves information management capabilities at several different Open System Interconnection (OSI) layers to integrate different protocols; models and algorithms that optimize in-network processing; and hardware and software testing.
Related: Trends in trusted computing and network security in aerospace and defense embedded computing applications
Distributed control will integrate and test cyber warfare and knowledge management technologies; enable the switch of data-sharing and collaboration frameworks across the government; develop systems management technologies for command-and-control architectures; and develop network architectures for planning strike, intelligence, surveillance, recognizance (ISR) and electronic warfare (EW) missions.
Companies interested should email white papers no later than 30 Sept. 2019 to the Air Force's Robert Denton at AFRL.RIT.RomeX@us.af.mil.
Email questions or concerns to the Air Force's Amber Buckley at Amber.Buckley@us.af.mil. More information is online at https://www.fbo.gov/spg/USAF/AFMC/AFRLRRS/BAA-AFRL-RIK-2015-0007/listing.html.