Delivering on power & thermal demands
Technology firms advance power and thermal management technologies to meet growing demands for increased capabilities in the field.
Oct 1st, 2012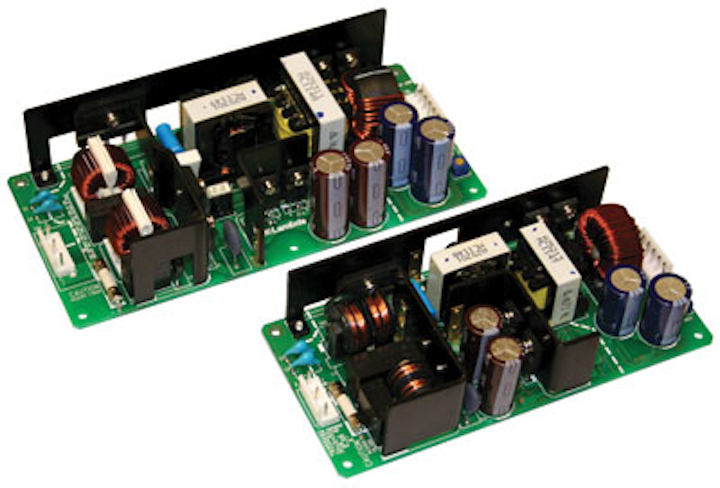 Technology firms advance power and thermal management technologies to meet growing demands for increased capabilities in the field.
Current military and aerospace missions are driving the demand for ever-more-capable embedded computing solutions. Engineers are delivering increased capabilities and functionality in two ways: installing more electronic systems onto vehicles, ships, and aircraft, and infusing systems with increasingly advanced and powerful components, such as the latest commercial off-the-shelf (COTS) processors.
More powerful systems come at a price, however. They consume more power, produce more heat, and warrant the need for innovative power and thermal management. Today's aerospace and defense engineers, who are often plagued by power and thermal management challenges, are turning to industry technology firms for novel solutions.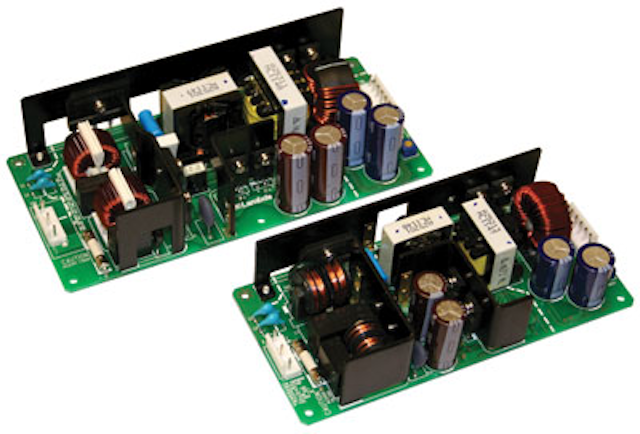 TDK Corp. introduces the TDK-Lambda ZWS-BP series of single output, PCB-type, AC-DC power supplies.
Hot stuff
"Heat is the enemy! Whether it is internally generated by the electronic circuits or radiated externally from other sources, heat is a problem that must be addressed," explains Robert A. Burckle, vice president of embedded computing expert WinSystems Inc. in Arlington, Texas. Engineers weigh myriad factors and requirements before selecting the optimal thermal-management approach for a project, among air, conduction, convection, and liquid cooling.
"Customers are continuing to pack more processing power onto boards and more high-density boards into a box," acknowledges Dan Kinney, business development manager at Parker Aerospace Thermal Management Systems in Liberty Lake, Wash. "Customers have told us for years that they are close to the tipping point of what you can do with air. Liquid cooling is the next logical step, and we are seeing that happen all the time lately."
Parker Aerospace engineers seldom employ air cooling in systems designs, relying instead on liquid- cooling hardware and expertise. "Which solution is best for a custom- er depends on where they are in their development cycle and what platform they are targeting," Kinney says. "We have seen a nice mix of indirect solutions that require liquid to flow through side walls or cold plates mounted to boards, and SprayCool solutions where electronics are sprayed directly."
Parker Aerospace supplies liquid flow through (LFT) and SprayCool chassis, as well as myriad thermal management components. Parker provides pumps, valves, reservoirs, hoses, quick disconnects, seals, and filters for a variety of military and aerospace programs and systems; in fact, the company delivers cooling pumps for the Boeing 787 Dreamliner commercial aircraft and Airbus A380 jet airliner. "We really can support customers all the way from where the heat is generated to where it is ultimately rejected," Kinney says.
SWaP
"The embedded processing market continues to push the envelope when it comes to power and cooling," says Kinney, who believes liquid cooling solutions are helping to enable this evolution. The company's biggest growth area isn't on the processing side, as one might expect, but centers on radar and electronic warfare (EW) devices.
"One of the limiting factors of any radar is cooling," Kinney explains. A number of programs are underway that incorporate Parker products for single-phase liquid thermal management using traditional cooling fluids, such as PAO (polyalphaolefin), EGW (ethylene glycol and water), or PGW (propylene glycol and water). Still more mil-aero programs are reaping size, weight, and power (SWaP) savings via two-phase cooling, which delivers the benefits of converting liquid into a vapor and uses pumped refrigerants (R134a, R236fa) or dielectric fluids, such as Fluorinert electronic liquid from 3M in St. Paul, Minn. "Smaller pumps, smaller line sizes, less fluid, less power-there are a lot of benefits to a two-phase system and customers are starting to understand this more and more," he admits.
Verotec in Londonderry, N.H., introduced 3U 4HP versions of its EPLAX VeroPower 19-inch, subrack-pluggable, AC/DC switched mode power supplies for space-constrained systems designs. The slim, 4HP power supply measures 20.32 millimeters wide and 160 millimeters deep, "leaving the maximum possible space in the subrack for active system boards," says a representative. The units are available with power rails that suit the requirements of many embedded computing applications; further, all outputs are stable, and short circuit, output current limitation, and output overvoltage protection are provided.
Momentive offers its TPG material and TC1050 TPG core en-capsulated in structural materials for thermal management.
Extended temps
Aerospace and defense electronics often are required to work reliably and without fail in some of the harshest environments. Engineers, therefore, set out to design systems capable of withstanding myriad environmental factors, such as temperature extremes, salt, sand, spray, and other elements. Thankfully, technology firms continue to expand their portfolios with products designed to withstand extended temperatures.
New PC/104 DC/DC power supplies from WinSystems in Arlington, Texas,are designed to operate in temperatures from -40 to 85 degrees Celsius with no fans or heat sinks. They feature an input voltage range from 10 to 50 volts DC, enabling them to work with 12-, 24-, or 48-volt, battery-operated or distributed DC power systems.
The PCM-DC-AT power supplies have no minimum load requirement to bring the units into regulation; the outputs have overvoltage, short-circuit, and over-current protection; the units' LED indicators display a visual status of each regulated output; power is input through a standard two-pin plug and connector system for easy connection and removal; and the output voltage is wired to the PC/104 connector.
Microsemi Corp. in Aliso Viejo, Calif., provides power electronics and other radiation-hardened and -tolerant components designed for the harsh environment of space, where extreme temperatures and radiation are present and system reliability is a must. Engineers at NASA and the Jet Propulsion Laboratory (JPL) in Pasadena, Calif., have used several of Microsemi's space products in mission-critical applications, including the launch and flight of the Mars Science Laboratory and the Curiosity rover's mission on the surface of Mars. Microsemi's products are employed in avionics; launch systems; telemetry; navigation, drive control, and mission computers; cameras; and other instruments, says a representative.
"Microsemi has had the privilege of providing high-reliability semiconductor solutions for groundbreaking U.S. space programs dating back to the launch of the first Atlas rocket more than 50 years ago," says James J. Peterson, president and CEO of Microsemi. "The landing of the Curiosity rover on Mars is yet another historical milestone in space exploration, and a credit to American ingenuity and innovation."
Microsemi has expanded its space product portfolio with a new family of octal source driver integrated circuits (ICs) for aerospace and other high-reliability power electronics control applications. The AAHS298B, for example, is radiation-tolerant to 100 kilorads total dose, is screened to meet operating temperatures from -55 to 125 degrees Celsius, and can be used with Microsemi's radiation-hardened and -tolerant programmable logic products and diodes to implement redundant power-management solutions. Its internal thermal shutdown feature protects against over-current and soft-start occurrences.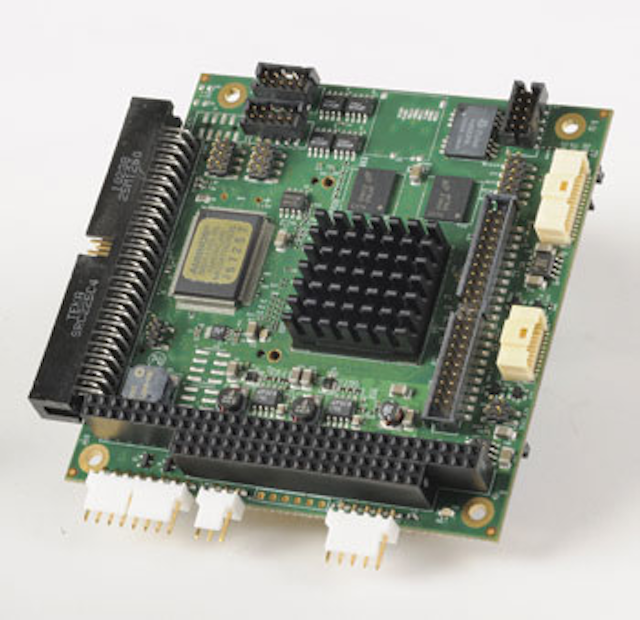 The PCM-VDX-1-256 from WinSystems is a rugged, fanless PC/104 single-board computer (SBC) built for military and aerospace applications.
Air isn't an option
"Most of [Parker Aerospace's] systems are deployed in harsh environments, such as ground mobile applications where heat, sand, and dust are big challenges," Kinney describes. The company's pods or unpressurized bays are used in aircraft when air cooling isn't possible due to extreme cold or hot temperatures or in high-altitude applications where air density is minimal. Further, Parker thermal management systems are being adopted for shipboard programs in which "power densities are extremely high and the ambient conditions are certainly not ideal for cooling."
Parker Aerospace engineers are in the middle of work on the Helicopter Autonomous Landing System (HALS), from Sierra Nevada Corp. (SNC) in Sparks, Nev. HALS initially will be integrated on UH-60 Black Hawk helicopters to support takeoff, approach, and landing operations in dense fog and dust, Kinney explains. The system combines real-time 3D imagery with digital terrain map, satellite imagery, and degraded visual environment (DVE) specific guidance symbology. "Parker is supplying SNC with the thermal-management system, which includes a SprayCool chassis, cold plate, and heat exchanger. All of it will be mounted in the front of the helicopter, where the high-vibration environment is hot and dirty, as you can imagine," Kinney says.
Low-power designs
Thermal-management solutions and the process of removing heat can be costly and space-consuming, admits WinSystems' Burckle. "When designing embedded electronics into mil-aero applications, either fixed or mobile, extended temperature operation is not optional," he says. "Depending upon the application's performance needs, why not consider a processor that requires less power?
"Designers and manufacturers alike have embraced this trend as they raise computing power while reducing size, weight, power, and cost (SWaP-C)," Burckle adds. "The latest round of ultra-low-power, x86-compatible chipsets from Intel, VIA, AMD, and DMP, plus the various adaptations of ARM processor technology, allows embedded computer systems to perform well on less than 10 watts. No longer do you have to worry about large power supplies and exotic heat sink technology. Plus, reducing heat simplifies packaging and increases reliability.
"Oftentimes, an application is keyed to the input/output (I/O) requirements, not just raw processing speed," Burckle admits. "In those cases, don't over-specify the CPU, but rather right-size it for your system." A plethora of COTS small form factor (SFF) boards in various sizes, shapes, and configurations-whether computer on modules (COMs) or single-board computers in the PC/104 or SUMIT-ISM 90x96-millimeter form factor-offer low-power solutions with a large variety of I/O-interfacing options for designers of rugged systems, he adds. "This allows you to quickly prototype a system so you can get a performance estimate with its I/O complement early in your project's design phase."
WinSystems' PCM-VDX-1-256, for example, is a rugged, fanless PC/104 single-board computer built for mil-aero applications. It operates in temperatures from -40 to +85 degrees Celsius while drawing less than 4 watts. Its I/O support includes Ethernet, USB ports, serial and parallel I/O, plus soldered-on system memory and CFlash socket.
Heatsink tunnel
Acumentrics in Westwood, Mass., released its portable Rugged Blade UPS to bring "a new level of power density to a wide range of military applications and environments," says a spokesperson. The new device is designed to be lightweight and to deliver advanced power conditioning, high-performance digital controls, and high-frequency conversion. The Rugged Blade UPS-sporting a slim, 1U profile at 1.75 inches high, 17 inches wide, and 21.75 inches deep and weighing 28 pounds with an optional lithium-ion battery pack or 33.5 pounds with the lead acid battery pack-are well suited to combat mission communications and surveillance applications.
The Rugged Blade UPS features Acumentrics' Flo-Thru technology, variable-speed fan, heat-monitoring algorithms, heat sink tunnel design, and a gasket-sealed enclosure that protects components from the damaging effects of moisture, airborne particles, and other contaminates in the operating environment. Acumentrics' Rugged Blade UPS is available in a choice of two battery pack options: light, long cycle life lithium-ion or low-maintenance, valve-regulated lead acid batteries.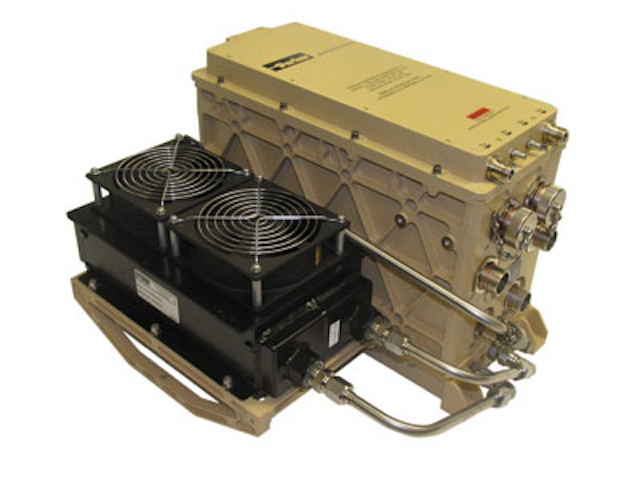 The SprayCool MPE-3U is a compact, rugged, high-performance, direct-spray enclosure.
Materials selection
Engineers increasingly are investigating and adopting unique materials to meet power and thermal design challenges. "Some years ago," recalls John Mariner, PE, commercial applications development manager at Momentive in Columbus, Ohio, "systems engineers would design solutions around electrical functionality, and thermal management was an afterthought. This is changing; the sooner thermal issues are included in the design cycle, the better the overall solution will be.
"Mil-aero markets are constantly pushing the optimization envelope that combines price, performance, and reliability," Mariner continues. "The differentiator with mil-aero versus commercial is the increased emphasis on performance and reliability. As electronic systems advance, the military significance grows, but reliability challenges increase due to thermal loads."
Momentive's "1500 watt per meter Kelvin (w/mK) enabling material, TPG (thermal pyrolytic graphite), and its encapsulated form, TC1050, often provide the reliability necessary for thermal-management systems," Mariner describes. "Most of our solutions to date have been for thermal cores at a board-level solution with moderate production volumes. Recent developments are enabling CTE-matched and high-volume, device-level solutions. Applications range from aircraft to radar to satellites."
TPG provides excellent thermal conductivity in two dimensions, and can be oriented to spread across the surface or along the length and through the thickness. The material properties are unaffected by aspect ratio or size. Lightweight TPG is suitable for broad operating conditions; and, TPG can neither vapor lock nor freeze as any fluid-based system might do, Mariner mentions.
Conducive to conduction
With the demand for systems to be lighter and in a smaller form factor, enclosures will ultimately have less material and surface area to dissipate the heat, says Nick Worsley, mechanical engineer at Parvus Corp. in Salt Lake City.
"By carefully studying systems with FEA analysis for thermal-dissipation performance, informed decisions can be made on material selection," Worsley describes. "It will require engineers to maximize their contact to the available surface area for cooling and possibly use alternative materials, including copper and annealed pyrolytic graphite. Joining copper and aluminum with an interference fit can increase performance of heat sinks without taking a big weight penalty at the system level." Even the type of aluminum alloy should be considered, given that 6063 is more efficient than traditional 6061, he says.
"Today's growing emphasis on SWaP reduction continues to drive systems and component designers to push the limits on what conduction cooling can do with aircraft, vehicle, and wearable computing and networking technologies," Worsley explains. "As semiconductor suppliers shrink the size of processor dies, add multiple processing cores, create complete systems on chips, and reduce the footprint of components, mil-aero systems are becoming more efficient and requiring less power than legacy systems with the equivalent functionality." This trend makes the more reliable and simple approach of conduction cooling even more appealing, and it opens up the possibility of integrating more functionality into smaller-form-factor systems, he says.
Various unmanned and manned applications use Parvus PC/104-based Ethernet switch and router subsystems, combining SWaP reduction with conduction cooling. The DuraMAR 5915 router, which integrates a Cisco IOS' managed IP router and two Parvus Ethernet switch cards, offers a 50 percent weight reduction and 25 percent power reduction over its predecessor. Next-generation Parvus Gigabit Ethernet switches under development will provide greater power and size reduction, twice the port density, and a quarter of the power consumption, "thanks to energy- efficient Ethernet physical transceivers and highly efficient integrated microprocessor and packet processors," Worsley explains. "The power-versus-performance paradigm continues to reach new levels."
---
Batteries for battle
Soldiers on the ground continue to rely on batteries to power portable electronics; yet, batteries are not without some drawbacks. "As intelligent electronics become more crucial to military missions, power requirements go up, so today's soldier is typically carrying 20 pounds of batteries for a 72-hour mission," explains Robin Sarah Tichy, marketing manager at Electrochem Solutions in Raynham, Mass. "There is a drive to go to ever more compact batteries and faster charge rates. Power supplies are growing to meet these needs.
"Military and aerospace applications have some of the most stringent requirements in the battery business. Military Standard 810 (Mil-Std-810) calls out exceptional sealing against ingress of water and contaminants," Tichy adds. "All these factors work together to make thermal management a huge issue in battery design.
"Battery cells exposed to heat can have compromised cycle life and pose a safety threat. Most lithium-ion cells must not be charged above 45 degrees Celsius or discharged above 60 degrees Celsius," Tichy advises. The waste heat energy that causes temperature rise in lithium chemistry batteries comes from several sources. During charge and discharge, electronic circuit elements located around the battery may conduct heat into the cells. "This is especially true for chargers because they're usually a switching power supply with a controller that implements the CC/CV algorithm required for optimum charge of Lithium chemistry cells," she notes. "At least 10 percent of the energy passed through such a charger is lost as waste heat which can be conducted into the battery via terminals and other structures.
"Prevention of excessive temperature rise in lithium chemistry cell packs has always been a major design issue and the military requirements exacerbate the issues," Tichy continues. "Both the batteries and chargers need to be at designed, at every turn, to manage waste heat away from the cells."
---
Quick charge
ON Semiconductor, a supplier of high-performance silicon solutions for energy-efficient electronics in Phoenix, has introduced the NCP1851 programmable, lithium-ion switching battery charger, designed to deliver reduced charge time, increased battery life, advanced startup features, and power efficiency in handheld devices.
"Robustness, efficiency, and fast charge time are now prerequisites for designers of today's high-performance, ultra-space-constrained applications," acknowledges Thibault Kassir, director of ON Semiconductor's Interface & Power ICs Division.
ON Semiconductor's latest device features a 1.6-ampere charging capability and small size, and completes a full charge cycle of a 1650-milliampere hour (mAh), 4.2-volt (V) lithium-ion battery in 90 minutes. "The NCP1851 integrates dynamic power path management, which enables instant system turn-on in case of a weak battery and helps replenish a deeply discharged battery," says a representative. "The NCP1851 provides a USB On-the-Go (OTG) mode that boosts battery voltage to power accessories plugged into the USB port, eliminating the need for another step-up converter." Further, the NCP1851's overall dimensions are 2.2 x 2.55 x 0.6 millimeters.
---
Power supplies
ITT Exelis in McLean, Va., has unveiled its Alpha IV Series 100-watt, 19-inch, rack-mounting power supplies in 10- and 20-kilovolt output voltage models. They use solid-state switching techniques and are designed to operate from a standard AC supply (90 to 264 volts). The new power supplies are designed to provide accurately controlled, high-voltage output. The output voltage can be controlled, from 50 volts up to 10 or 20 kilovolts of either polarity, via front-panel controls, analog signals, or a USB interface. The units also feature flashover and short-circuit protection.
---
AFT adoption
Curtiss-Wright Controls Defense Solutions in Ashburn, Va., has licensed Northrop Grumman Corp.'s patented air-flow-through (AFT) cooling technology for its rugged, deployed embedded systems.
Curtiss-Wright will offer Northrop Grumman's AFT cooling technology on several VPX-based (VITA 46/48/65) embedded systems for command, control, communications, computers, intelligence, surveillance, and reconnaissance (C4ISR) applications, including signals intelligence (SIGINT), communications intelligence (COMINT), electronic intelligence (ELINT), and radar processing.
Northrop Grumman's AFT open standards-based cooling approach is designed to improve the air cooling of advanced electronic modules by way of a compact core-style, heat-exchanger design that increases the cooling efficiency of removable electronic modules, such as VPX (VITA 46/48) cards.
"This innovation opens the door to developing more powerful, rugged electronic systems across the military and commercial electronics fields," says Pat Antkowiak, vice president and general manager of Northrop Grumman's Advanced Concepts and Technologies Division. "This improvement in a key method of cooling electronic modules can serve a wide variety of applications."
AFT modules are sealed in rugged shells that enable cooling without exposing a module's electronics to direct contact with air, eliminating the risk of exposure to airborne contaminants. The shells also support two-level maintenance, enabling in-the-field replacement of individual card assemblies without specialized technicians or removing the entire subsystem.
Each AFT card is provided with a heat frame through which the cooling air is passed. On both the inlet and the exhaust sides of the card, a gasket mounted inside the chassis seals the card's internal air passage to the chassis side walls. These seals prevent air from being blown into the chassis and protect the internal electronics from the harsh external environment.
The AFT air frame prevents ambient system air from contacting the electronics directly and decreases the thermal path to the cooling air. Each high-power component on an AFT board is interfaced to the AFT heat frame through a conductive, flexible gap pad; cooling air can be brought close in proximity to a module's high-power components. Each individual module's thermal path is isolated, so each card has its own cooling air inlet and exhaust channels. AFT cooling can be directed to components on the base card and on mezzanine modules, such as XMC cards.
Lynn Bamford, senior vice president and general manager of Curtiss-Wright Controls Defense Solutions, calls Northrop Grumman's AFT technology a great addition to its thermal solutions portfolio, which includes forced air, conduction, spray cooling, and liquid-cooled heat frame technologies for military customers.
---
COMPANY INFO
Acumentrics
www.acumentrics.com
Advanced Thermal Solutions
www.qats.com
Crane Aerospace & Electronics
www.craneae.com
Curtiss-Wright Controls
www.cwcdefense.com
Electrochem
www.electrochemsolutions.com
Elma Electronic
www.elma.com
Excelitas
www.excelitas.com
Extreme Engineering Solutions
www.xes-inc.com
Fidelity Technologies Corp.
www.fidelitytech.com
Kontron
www.kontron.com
Martek Power
www.martekpower.com
Meggitt Defense Systems
www.meggittdefense.com
Mentor Graphics
www.mentor.com
Momentive
www.momentive.com
ON Semiconductor
www.onsemi.com
Parker Aerospace
www.parker.com
Parvus
www.parvus.com
RINI Technologies Inc.
www.rinitech.com
Rodale Electronics Inc.
www.rodaleelectronics.com
SIE Computing
www.sie-cs.com
SynQor
www.synqor.com
TDI Power
www.tdipower.com
Thermacore Inc.
www.thermacore.com
Verotec Inc
www.verotec.us
Vicor Corp.
vicr.com
Vishay
www.vishay.com
VPT Inc.
www.vpt-inc.com
WinSystems
www.winsystems.com