The growing drumbeat for more defense spending
THE MIL & AERO BLOG, 23 Sept. 2014. For at least three years now the prevailing military discussion has revolved around imminent defense budget cuts, rounds of sequestration, and force reductions in the military services across the board.
Sep 23rd, 2014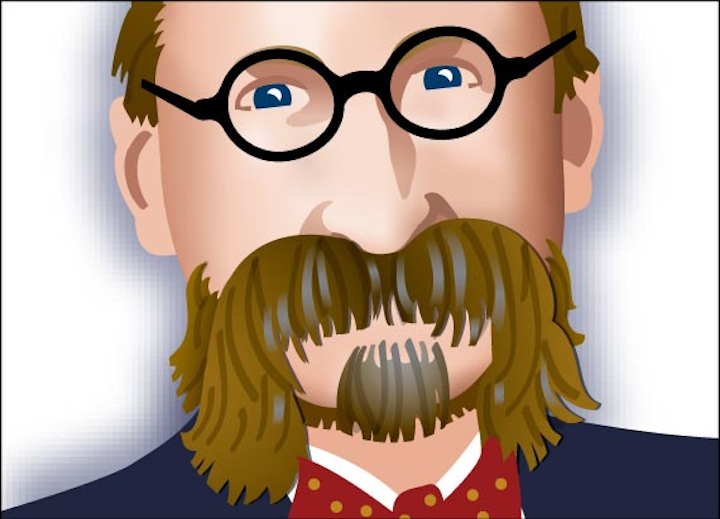 THE MIL & AERO BLOG, 23 Sept. 2014. For at least three years now the prevailing military discussion has revolved around imminent defense budget cuts, rounds of sequestration, and force reductions in the military services across the board.
During this period, many of us have wondered when we'll reach the bottom of this slow deflation of the U.S. military that has reduced the size of the U.S. Army to pre-World War II levels, reduced the number Navy ships to fewer than at any time since before World War I, and has reduced the Air Force's aircraft fleet to the fewest number and oldest models since the service's founding.
I've speculated at moments in the recent past -- and wrongly so -- that the defense cuts have bottomed-out. Make no mistake that we could be headed for even more defense budget reductions, but perhaps now, at long last, we might have in sight the end of the bleeding in U.S. defense spending.
I have the gut feel that many of our nation's military leaders are reaching consensus that the shrinking of our defense budget has been too fast and too much. There seems to be an awakening in Congress, as well. I'm detecting a steadying and growing drumbeat not just for an end to defense cuts, but for substantial increases, as well.
Related: National Defense Panel releases sobering assessment on the future of the U.S. military
The first positive glimmer came last summer with release of the report Ensuring a Strong U.S. Defense for the Future"" from the bipartisan National Defense Panel. This report of experts from a broad range of backgrounds comes out every four years to accompany the Pentagon's Quadrennial Defense Review (QDR).
This report makes several recommendations on how to restore U.S. global military dominance in today's dangerous world, fraught by instability in the Middle East, Russian threats in Eastern Europe, and an expanding China in the Pacific. The current U.S. defense budget's downward trajectory, however, makes the QDR's recommendations unaffordable.
" ... the capabilities and capacities rightly called for in the 2014 Quadrennial Defense Review ... clearly exceed the budget resources made available to the Department [of Defense]," the report states. "This gap is disturbing if not dangerous in light of the fact that global threats and challenges are rising ... "
The report recommends increases in defense spending for intelligence, surveillance and reconnaissance (ISR) systems, space architecture, cyber capabilities, joint and coalition command and control, air superiority, long range and precision strike capability, undersea and surface naval warfare, electric and directed energy weapons, strategic lift, and logistical sustainment.
Related: Potential good news: has U.S. defense spending finally bottomed-out?
That's a wish list that touches on virtually everything in the defense budget. Increased defense spending, in short, is the only thing with the potential to reverse long-term U.S. military decline, the authors say.
Then last week, U.S. Sen. Marco Rubio, R-Fla., delivered an important speech in Washington entitled "American Strength: Building 21st Century Defense Capabilities." This speech calls for increased defense spending in several areas, and frames the need to bolster American military capabilities as a key campaign issue in the upcoming 2016 presidential campaign. Rubio is a likely Republican candidate for the 2016 presidential election.
The Rubio speech chided Democrat as well as Republican leaders who, he says, "would rather wait for poll numbers to change than demonstrate the leadership necessary to shape them." Among their foibles, he charges, are "proposed massive reductions to defense spending." This approach, Rubio contends, is a big mistake.
"National defense is not an area where we can flip a switch when a need sudden arises," Rubio says. "Providing for the common defense is the highest responsibility of our elected leaders," he says, adding that "I urge the president to make a request to Congress for additional funding for our military above the amount he requested in February."
Related: Military spending for electronics and communications stable after steep decline
Among Rubio's recommendations are growing the Navy's fleet of ships to at least 323, up from today's 289; maintaining 11 to 12 aircraft carriers; reversing a plan to cut the Navy's active guided missile cruiser fleet in half; building at least two Virginia-class fast-attack submarines each year; and pursuing a program to replace the Navy's fleet of Ohio-class ballistic missile submarines.
Rubio also calls for maintaining the nation's program to build and deploy the F-35 joint strike fighter; boosting Air Force capabilities in intelligence, surveillance, and reconnaissance (ISR); building a new airborne tanker fleet; and developing a next-generation nuclear-capable jet bomber to replace or augment Air Force B-2, B-1, and B-52 aircraft.
In addition, Rubio calls for reversal of a plan to reduce the U.S. Marine Corps and Army below their pre-9/11 strength levels of 182,000 and 490,000 respectively. The Florida senator's recommendations don't end there.
Rubio also is calling for rebuilding the nation's intelligence capabilities; increasing the Pentagon's research and development budget; boosting space capabilities; investing in ballistic missile defense; modernizing the nation's nuclear forces; and building strong cyber warfare capabilities. "We need American strength," Rubio says. "Declaring wars over does not end them."
Related: Presidential election will not stave-off declines in U.S. defense spending, executives say at Farnborough
The drumbeat for increasing defense spending continues. Just this week, the influential conservative journal National Review Online ran a staff-written editorial entitled "More Defense Dollars, Now," that echoed many of Rubio's points.
It would appear the lines have been drawn. The congressional mid-term elections are six weeks from today, and early indications point to a big Republican victory. Should that happen, National Review editors say, lawmakers "can make clear that they intend for the next president to have the military means at his disposal to meet whatever threats we face."
Perhaps this time we really have reached bottom and are ready to begin a revitalization of U.S. military power. Should the stars align that would enable national leaders to do that, let's all hope that this time there's serious follow-through.