Air Force asks Boeing to build eleventh WGS military communication satellite for global C4ISR
EL SEGUNDO, Calif. – The Boeing Co. Defense, Space & Security segment in El Segundo, Calif., will build the eleventh U.S. Air Force Wideband Global SATCOM (WGS-11) communications satellite under terms of a $605 million order announced Friday from the Air Force Space and Missile Center at Los Angeles Air Force Base, Calif.
Apr 22nd, 2019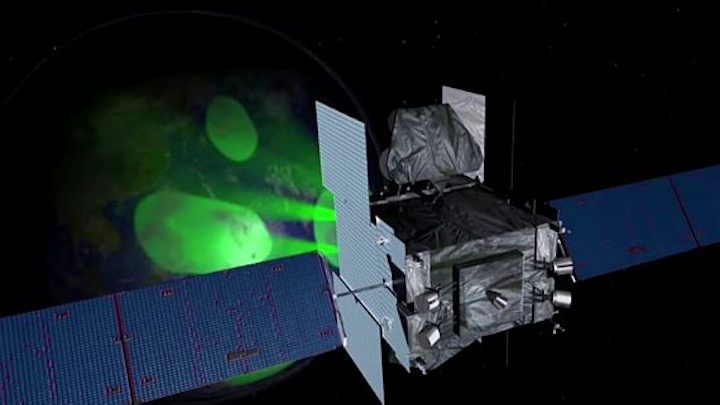 WGS satellites are the key elements of a high-capacity military satellite communications system to provide advanced communications capabilities for deployed U.S. military forces.
The contract modification exercises the option for Boeing to produce, process, launch, and activate on-orbit WGS satellite number 11. The WGS constellation is the highest-capacity satellite communications system for the U.S. Department of Defense (DOD).
EachWGS satellite can route data at 2.1 to 3.6 gigabits per second to provide more than 10 times the communications capacity of the WGS predecessor DSCS III satellite, Boeing officials say.
Related: Boeing to provide anti-jam upgrade for Wideband Global SATCOM satellite constellation
WGS also can tailor coverage areas using reconfigurable antennas and a digital channelizer, and can connect X-band and Ka-band military satellite communications users anywhere within the satellite field of view.
WGS helps U.S. military forces carry out tactical command and control, communications, computers, intelligence, surveillance, and reconnaissance (C4ISR); battle management; and combat support information. WGS also works with Ka-band Global Broadcast Service satellites by providing additional information broadcast capabilities.
The first three WGS Block I satellites are all on-orbit, one over the Pacific Ocean, another over the Middle East, and the third over Europe and Africa. The fourth, fifth, and sixth WGS satellites, which are the Block II configuration, launched in 2012 and in 2013.
The Air Force launched the seventh WGS satellite -- the first WGS Block II follow-on -- in July 2015. WGS 8, 9, and 10 satellites launched in 2016, 2017, and 2019.
Related: Boeing to produce more wideband global SATCOM satellites for US Air Force
The Block II satellites add radio frequency bypass capability designed to support airborne intelligence, surveillance, and reconnaissance aircraft that require ultra-high bandwidth and data rates, such as unmanned aerial vehicles (UAVs), Boeing officials say.
WGS-10 represents the latest generation of the WGS constellation of military communications satellites that carries Ka-band and X-band transponders with 8.088 gigahertz of bandwidth, which offers downlink speeds as fast as 11 gigabits per second.
For more information contact Boeing Defense, Space & Security online atwww.boeing.com/company/about-bds, or the Air Force Space and Missile Center at http://www.losangeles.af.mil/.
Ready to make a purchase? Search the Military & Aerospace Electronics Buyer's Guide for companies, new products, press releases, and videos