New Space company seek to improve connectivity of small low-Earth-orbit satellites with new relay network
Analytical Space is developing a series of small cubesats orbiting in LEO equipped with optical communications links to enable laser-fast downlinks.
Jul 15th, 2019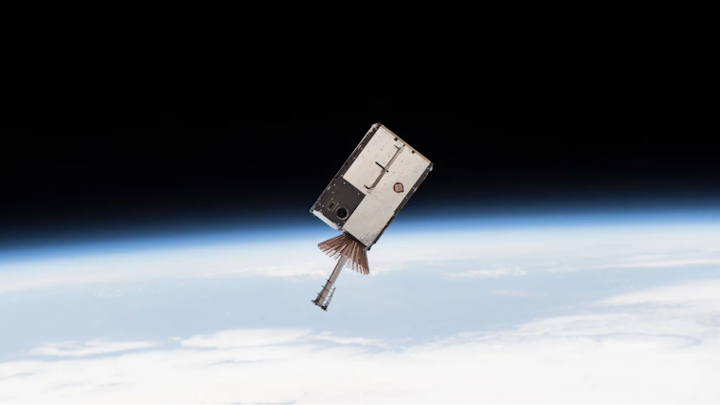 CAMBRIDGE, Mass. – Satellite connectivity to the ground is in short supply for today's remote-sensing satellites -- even as the data they collect from the Earth's surface can predict extreme weather, protect ships from pirates, assess the health of crops, detect underground resources, and save lives by informing emergency responders where to go first in a disaster. Via Satellite reports. Continue reading original article
The Military & Aerospace Electronics take:
15 July 2019 -- Circling the planet in low-Earth orbit (LEO) every 90 minutes, these sensor payloads have a very narrow window to download imaging data -- given that 70 percent of the Earth is over water and not within range of a radio frequency (RF) ground station.
Using today's existing ground infrastructure, these satellites may require several passes around Earth to downlink their valuable data down. For urgent asset tracking and emergency response applications, such delays could render the data irrelevant. As more of these constellations launch, each with increasingly powerful imaging tech on board, the problem intensifies.
Cambridge, Mass.-based startup Analytical Space intends to fill in the connectivity gap with a new kind of data relay network — a series of cubesats circling the globe in LEO and equipped with optical communication links to enable laser-fast downlink.
Related: DARPA wants real-time CubeSat communications to link micro-satellite constellations
Related: Army taps Quantum Research to build imaging nano-satellites for front-line warfighters
Related: DARPA pushes submarine laser communications technology for ASW operations
John Keller, chief editor
Military & Aerospace Electronics