U.S. Special Operations Command releases virtual symposium that outlines technology areas for investment
U.S. Special Operations Command (SOCOM) are offering a virtual symposium outlining SOCOM's critical technology focus areas this year.
May 16th, 2019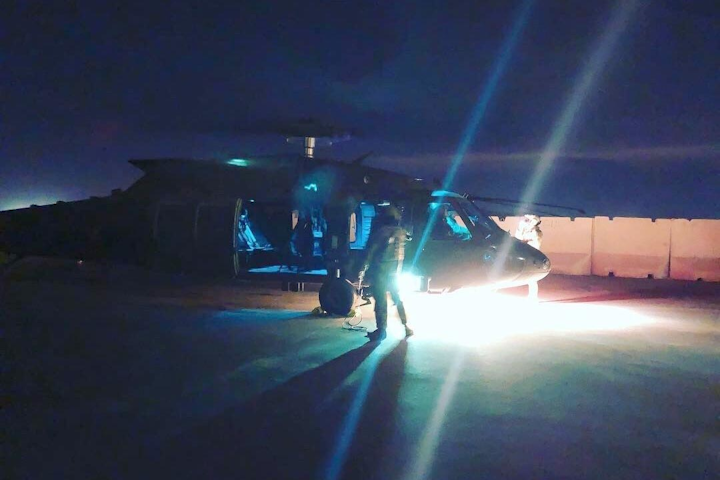 Army photo
By Mil & Aero staff
MacDILL AIR FORCE BASE, Fla. – Technology experts at U.S. Special Operations Command (SOCOM) at MacDill Air Force Base, Fla., are offering a virtual symposium for companies interested in SOCOM's critical technology focus areas this year.
Officials of the SOCOM Science and Technology (S&T) Directorate issued a special notice on Wednesday (ST_Virtual_Symposium_2019) that released a .wmv film of the virtual symposium industry briefing.
The presentation features Lisa Sanders, director of science and technology at SOCOM, who lays out SOCOM's primary areas of interest for investment in federal fiscal year 2020, which runs from October 2019 to September 2020.
The SOCOM S&T directorate's vision is to discover, enable, and move disruptive technologies to provide an asymmetric advantage for Special Operations Forces (SOF).
S&T efforts seek to link technology discovery, full spectrum S&T support, and SOF material acquisition efforts, and focus on how high-payoff technologies like artificial intelligence (AI) and machine learning could benefit Special Forces warfighters in the field.
story continues below
SOCOM oversees the Special Operations Component Commands of the U.S. Army, Marine Corps, Navy, and Air Force. The command conducts covert and clandestine missions like direct action, special reconnaissance, counter-terrorism, foreign internal defense, unconventional warfare, psychological warfare, civil affairs, and counter-narcotics.
SOCOM researchers particularly are interested in new technologies that will be ready for use in the field within the next two to seven years, based on estimates of what the future operating environment will look like.
This virtual symposium presents the expected future operating environment to put SOCOM development objectives in context. This symposium discusses several SOCOM S&T integrated, innovative, and disruptive capabilities.
More information on this symposium is online at https://www.fbo.gov/spg/ODA/USSOCOM/SOAL-KB/ST_Virtual_Symposium_2019/listing.html.
For more information contact SOCOM online at www.socom.mil.