Military wants to develop RF phased array common modules for the defense industry
U.S. military researchers are trying to move promising enabling technologies in RF phased arrays for radar, communications, and electronic warfare (EW) form the laboratory to the design floor.
May 1st, 2018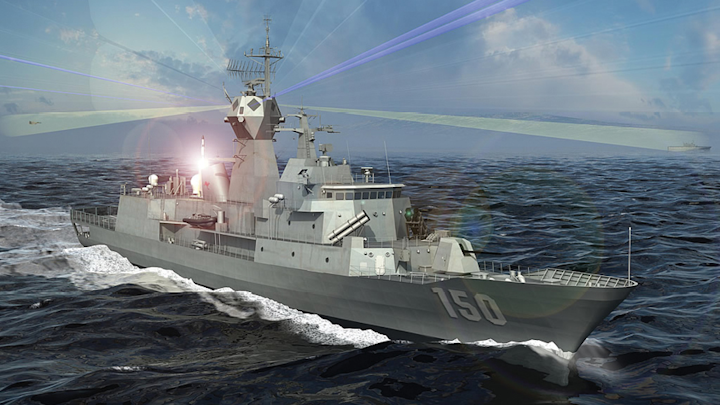 ARLINGTON, Va. — U.S. military researchers are trying to move promising enabling technologies in RF phased arrays for radar, communications, and electronic warfare (EW) form the laboratory to the design floor.
DARPA is trying to commercialize promising RF phased array common module technology available to the defense industry for radar, communications, and electronic warfare (EW).
Officials of the U.S. Air Force Research Laboratory Sensors Directorate at Wright-Patterson Air Force Base, Ohio, issued a request for information (FA8650-18-S-5009) in April for the DARPA ACT Technology Transition project, which seeks to turn promising RF phased array common modules technology over to a commercial supplier to make it widely available to the defense industry.
This technology transition involves the Arrays at Commercial Timescales (ACT) Common Modules (CM) project of the U.S. Defense Advanced Research Projects Agency (DARPA) in Arlington, Va., which has been in progress since early 2013 to create a shared hardware basis for future military phased array development programs.
The ACT Common Modules project seeks to save time and money in developing RF phased arrays by creating common building blocks to help designers avoid starting from scratch every time they build a new RF array.
The Air Force Research Lab is working on this technology transition program with DARPA to bring this newly created RF phased array common building blocks technology to fruition. Experts want to make sure the ACT Common Modules technology is upgraded continually and made available to the defense industrial base.
DARPA ACT contractors have developed a common module solution that serves as a broadband 32-channel digital receiver, exciter, and beamforming module that could replace large sections of analog array and other RF front-end electronics, Air Force officials say. These common modules are adaptable to a range of frequency bands and are programmable to fit a wide variety of U.S. military applications.
Now military researchers want to move this technology to a third party for commercializing and production manufacturing. In addition to phased-array applications, these common modules also could be adapted to industry-standard form factors for broad application use cases.
Military experts expect the technology to become an off-the-shelf solution that defense contractors could use to serve a variety of military purposes.
DARPA has spent more than $100 million and involved seven defense companies in nine separate contracts for the ACT program to speed development of electronic RF phased array antennas to re-invent how the military develops RF and microwave technology for a broad variety of applications that include advanced radar, electronic warfare, communications, and electronic intelligence.
Among the ACT contractors are Raytheon, Northrop Grumman, Lockheed Martin, Boeing, Rockwell Collins, HRL Laboratories, and Georgia Tech Applied Research. These organizations have spent the last five years trying to move beyond the traditional specialized and time-consuming array design process and focus on new ways of developing RF phased array antenna transmit and receive modules.
RF phased arrays use numerous small antennas to steer RF beams without mechanical movement. Their lack of moving parts enables them to look in several directions at once. Still, this technology is extremely expensive and can take many years to engineer and build.
The ACT program has created shared hardware for future military phased arrays, and has the potential to save the Pentagon billions of dollars, and years of research and development time.
The Raytheon Co. Space and Airborne Systems segment in El Segundo, Calif., won a $19.5 million ACT contract on 17 Dec. 2013. The Northrop Grumman Electronic Systems segment in Linthicum Heights, Md., followed with a $21.9 million ACT contract, and the Lockheed Martin Corp. Rotary and Mission Systems segment in Moorestown, N.J., won an $18.5 million ACT contract on 19 Dec. 2013.
In early 2014, Rockwell Collins in Cedar Rapids, Iowa, won an $11.5 million contract, followed by a $5.9 million ACT contract to the Raytheon Integrated Defense Systems segment in Tewksbury, Mass. A $7.4 million contract went to HRL Laboratories LLC in Malibu, Calif.; a $4.6 million contract to the Boeing Co. in Seattle; a $5.5 million contract to Georgia Tech Applied Research Corp. in Atlanta; and a $5.5 million to Raytheon Integrated Defense in Tewksbury, Mass. In all, Raytheon scooped up three separate DARPA ACT research contracts.
The DARPA ACT contractors sought to push past the traditional barriers that lead to 10-year array development cycles, 20-to-30-year static life cycles, and costly service life extension programs by developing new technology for custom arrays that takes advantage of constantly evolving digital components.
Experts from Raytheon Integrated Defense Systems (IDS) in one contract focused on developing a common hardware module applicable to many different array functions, as well as combining arrays on separate platforms into a larger aperture with precise timing and localization. Rockwell Collins also is working on this first thrust of the DARPA ACT program.
In a second separate contract, Raytheon IDS experts sought to develop a reconfigurable electromagnetic interface for different polarizations, frequencies, and bandwidths by creating a customizable electromagnetic interface to a common module. Boeing, Georgia Tech, and HRL Laboratories also are working on this second thrust of the DARPA ACT program.
Georgia Tech researchers worked on a reconfigurable electromagnetic interface (REI) with an integrated reconfigurable ground plane that can be optimized in-situ for frequency, bandwidth, beam pattern, steering, null placement, polarization, and input impedance.
The goal was to capitalize on the gain of the array to match the gain of the standard array, but with added ability to reconfigure for different missions, to train to its environment, and to require a lower feed density and lower common module density than a traditional array.
Boeing, meanwhile, focused on a novel RF phased array antenna (PAA) composed of reconfigurable wideband elements. Boeing researchers will scale the device for configurability within the 2-to-12-GHz frequency range but this technique could be scaled to other frequency bands as well.
Boeing sought to design a reconfigurable array that could be modifiable in the field to support common module changes or emergent mission requirements. Reconfigurable arrays have persistent challenges in four main technological categories: array element performance; low-loss switches; controlling switches without hurting array performance; and fabricating interconnect structures.
The DARPA ACT program also sought to combine arrays on separate platforms into a larger aperture with precise timing and localization. The goal is to create electromagnetic interface arrays that can be fielded at a rate to match that of commercially developed electronic components.
Companies interested in commercializing and producing ACT common modules technology should send responses to the Air Force's Jamie Hoff, 2977 Hobson Way, Building 653, Room 215, Wright-Patterson Air Force Base, Ohio, 45433-7734. Email questions or concerns to the Air Force's Thomas Dalrymple at Thomas.Dalrymple@us.af.mil.
More information is online at https://www.fbo.gov/spg/USAF/AFMC/AFRLWRS/FA8650-18-S-5009/listing.html.