Boeing staff in flurry of high-fives with showstopper 737 MAX deal in Paris: first post-grounding sale
Boeing pulls off one of Europe's biggest orders ever for single-aisle 737 MAX with British Airways agreement to buy 200 planes worth $24 billion.
Jun 19th, 2019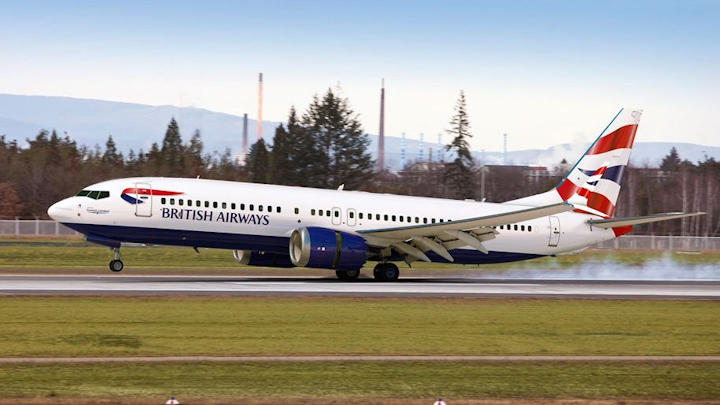 PARIS – The Paris Air Show is typically an Airbus SE stronghold, where the European company unveils its biggest orders, relegating Boeing Co. to bit player. Financial Post reports. Continue reading original article
The Military & Aerospace Electronics take:
19 June 2019 -- This year was shaping up to be particularly difficult for the U.S. manufacturer, which is reeling from two deadly crashes that grounded its all-important 737 MAX jet. Chief Executive Officer Dennis Muilenburg came to the event with a focus on "humility and learning" rather than chasing deals.
That was until the second day, when Boeing managed to pull off a stunning turnaround with the help of one of the world's most respected airlines. British Airways owner IAG SA signed a letter of intent for 200 of the single-aisle MAX planes, in a commitment valued at $24 billion that gives Boeing the opportunity to turn around the negative narrative surrounding its biggest source of profit.
Boeing officials couldn't have hoped for a stronger endorsement than the British Airways deal to win back trust from wavering customers and a jittery public. IAG CEO Willie Walsh — himself a former 737 pilot — personally vouched for the MAX, saying he'd board one himself if he could and that he had been on a simulator to run through Boeing's proposed changes. It's among the biggest orders ever placed for a single-aisle model in Europe, and IAG is essentially building the future of its low-cost operations, including Level and Vueling brands, around the MAX.
Related: Boeing at Paris releases optimistic global commercial aircraft forecast of $8.7 trillion over next decade
Related: Boeing to roll out software upgrade by end of the month to limit MCAS operation of 737 MAX avionics
Related: Boeing agrees with NTSB and FAA to ground 737 MAX temporarily; President Trump issues executive order
John Keller, chief editor
Military & Aerospace Electronics