Why VME Successfully Lives On
New 6U VME SBCs Enable Refresh that Limits Technology Change Risks. The venerable VME bus solders on with a new generation of computing products designed to extend the life and capabilities of legacy deployed platforms.
Mar 13th, 2018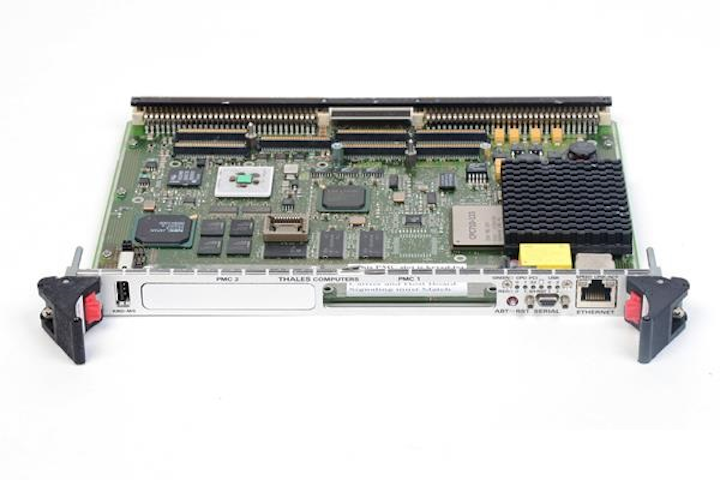 New 6U VME SBCs Enable Refresh that Limits Technology Change Risks. The venerable VME bus solders on with a new generation of computing products designed to extend the life and capabilities of legacy deployed platforms.
Author: Laurent Richard, Product Portfolio Manager, Kontron-an S&T Company
More than 30 years after the official introduction of VMEbus at the Systems '81 Show in Munich by Motorola, Mostek, Signetics/Philips, and Thomson-CSF, Kontron has released the VM6103. The VM6130 is a 6U VME Single Board Computer (SBC) aimed at lengthening the lifetime of legacy VMEbus systems by enabling an easy technology refresh path.
While the 1'' pitch and the high performance connectors of new standards such as VPX have steered intense computing applications away from VME and fueled predictions of its end, VME has nonetheless held on. More than 30 years after its introduction, VMEbus is still ranked by Market Analysis as the biggest market share in embedded computing and predictions of a rapid collapse of the shipments have faded. As a result, there is intense interest in next-generation computing products based on this venerable form factor. Download the white paper.
Obsolescence and Refresh Considerations
As a matter of fact, the VMEbus market is supported by applications which want to limit the risk of a technology change to few parts inside of the chassis. The obsolescence first affects the processing cards and questions the replacement of older PowerPC or 68k SBCs. Processors are often most-quickly affected by obsolescence, which means that there is a current market desire to replace SBCs based on often more than 10 year old PowerPC or 68K processors. Refresh requirements vary from high-end x86 based processors to more power-efficient Intel or ARM processors. Suppliers are responding to these needs with new products leveraging state-of-the art processing and I/O while maintaining slot and software compatibility.
The current installed base of non x86 SBC is generally twofold: I/O control cards and legacy signal processing which use the Altivec coprocessor. Form-fit-function, price, power dissipation, and long-term availability are the main decision criteria for I/O control SBCs for which performance are mainly integer (Dhrystone MIPS - Million Instructions per Second, or DMIPS is the general reference).
Extending VME's Legacy
With a power dissipation less than 10 Watts and a performance close to 5k DMIPS, the entry range version of the Kontron VM6103 is aimed at replacing the mature single core G4 or single and dual core G3 products. The Quad core A53 clocked at 1.6GHz version features more performance than a dual G5 1.6GHz (Kontron PowerNode 5) for less than 25% of the power dissipation: about 15k vs 9k DMIPS for 15W vs 90W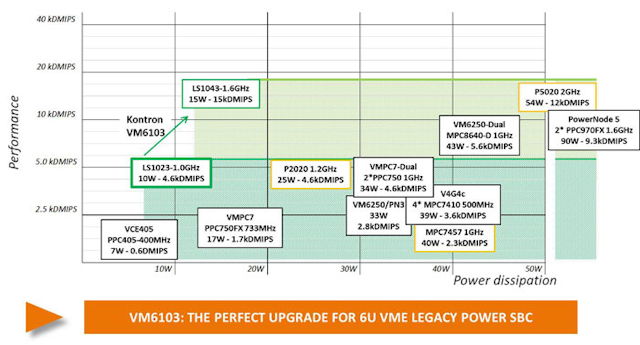 Such an ARM based SBC is therefore particularly suited for applications which run on battery, such as sensors systems set on the battlefield.
For the second domain of VME SBC boards let's look at an example. Performance over power dissipation ratio is a key selection criteria for signal processing equipment on board Unmanned Air Vehicles (UAVs). For such applications, the AltiVec vector floating point unit is the key to high performance. The question is, then, can an ARM replace the performance of the AltiVec co-processor of the PowerPC G4 and G5?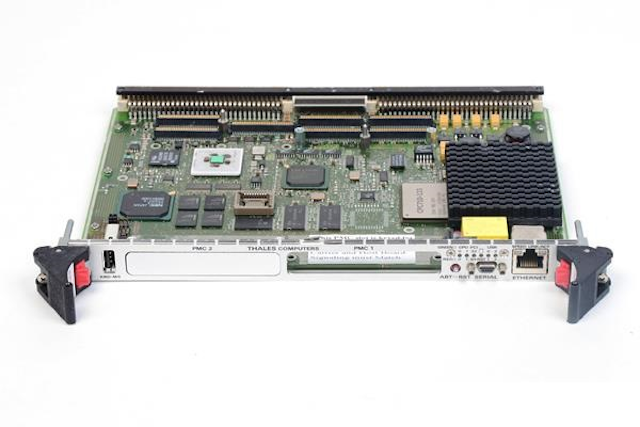 The NXP QorIQ® Layerscape 1043A and 1023A Multicore Communications Processors used on the VM6103 are based on the ARM A53-core, which contains the NEON vector math unit. The NEON unit is significantly more advanced than the AltiVec, providing the same range of math functions while introducing support for 16- and 64-bit floating point (AltiVec was limited to 32-bit) and 8-bit, 16-bit, 32-bit, or 64-bit unsigned and signed integers. The ARM build tools include C-level intrinsics (https://developer.arm.com/technologies/neon/intrinsics) for easy C programming access to the NEON unit. In addition, the Ne10 library provided by ARM is particularly useful for these sorts of systems because it contains the most popular DSP functions in a form similar to previous AltiVec libraries. The net result is a much higher performance floating point vector engine providing vastly superior gigaflops per watt.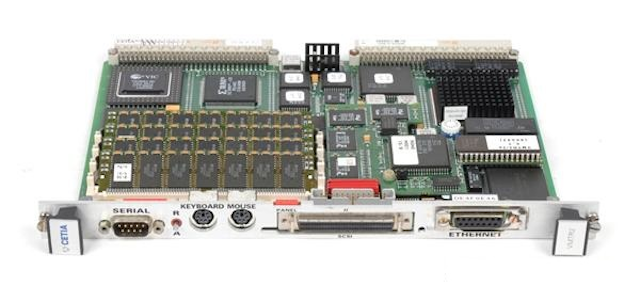 Taking VME Into the Future
It is not just the processor that has changed over the past decades. The photos above of early PowerPC SBCs released by Kontron, formerly Thales Computers and Cetia, a Thomson-CSF company, illustrates this evolution. We can see that the architecture of the processing cards has also changed, introducing new standards for interfacing storage devices and communicating to other devices. At the same time, legacy interfaces are still used such as the MIL-Std-1553, ARINC429 or asynchronous serial lines. Between the release of the PowerEngine VMTR2 in 1993 and the VM6103, the support for standard I/O expansion slots has been added in place in the real estate left by silicon integration. The VM6103 features, in addition to PCIbus PMC slots supported on PowerEngine 7 released in 2003, both a PCI-express XMC and one Mini PCIe and more new M.2 slots.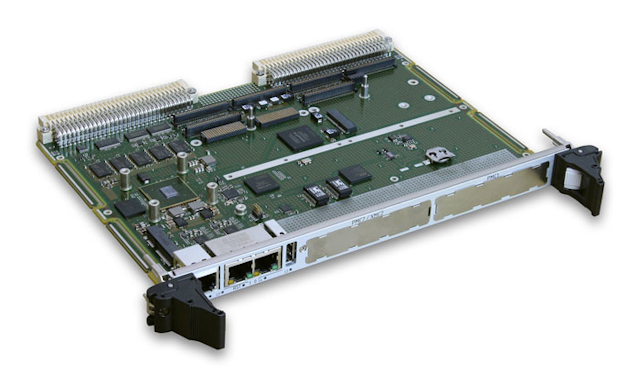 In a careful blend of backwards compatibility, higher performance, greater functional density, and dramatically lower power consumption, the VM6103 is an ideal platform for most any technology insertion program. It enables VME-based systems to undergo a relatively simple upgrade that can not only extend the life of these systems, but can add important new capabilities without the expense of a complete system replacement. The VM6103 can add many years (over a decade) to the service life of many deployed VME-based systems. With this guaranteed standard life-time from product start, it facilitates life-cycle management by making the overall system available at least for this period of time.