Flame Retardant Epoxy Systems
Master Bond flame retardant adhesives, sealants and coatings pass stringent federal aviation regulation testing, Boeing, as well as Airbus Flame Smoke & Toxicity (FST) test standards, and are suitable for interior aircraft applications. Learn more about these regulations and unique epoxy adhesives.
Oct 1st, 2018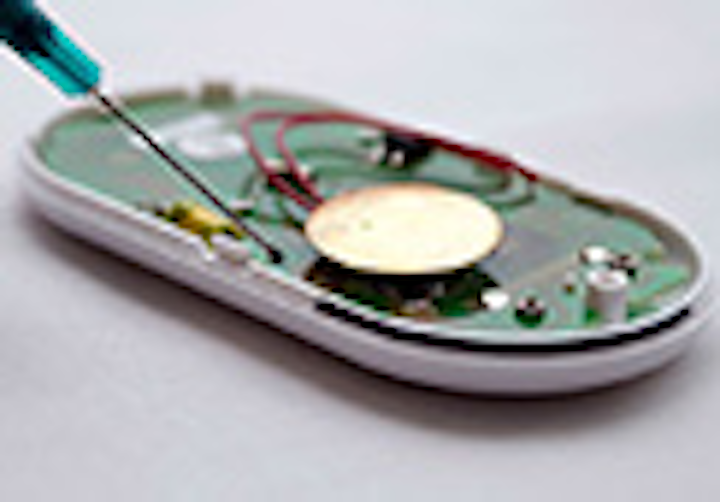 The Federal Aviation Regulation, FAR standard 14 CFR 25.853(a) is a test specified in Amendment 25-116 and Part 25 Appendix F, which is by and large used for determining material compatibility for cabin and cargo compartment components inside aircrafts. As stated by the test, the sample is put in contact with a flame for a specified amount of time and particular angle, notably horizontally or vertically. The burn rate, burn length and time are then measured.
To meet corresponding vertical and horizontal burn test specifications, the parameters noted above are required. The vertical test requirements are a bit more demanding compared to the horizontal test. However, the horizontal burn test is also very stringent and deemed adequate in many applications.
Master Bond has formulated a handful of unique products successfully passing vertical/horizontal burn, smoke emission, and toxicity tests. Such products are widely used for bonding, sealing, coating, potting/encapsulating, and casting applications. Some of the aircraft related products that these specialized epoxies can be used in are, acrylic windows, seat belts, structural window panes, lighted instrument assemblies, baggage equipment, interior panels, door frame lining, as well as floor and door assemblies. Significant product advantages include its excellent electrical insulation, convenient processing, outstanding adhesion to a wide variety of substrates and low shrinkage upon curing.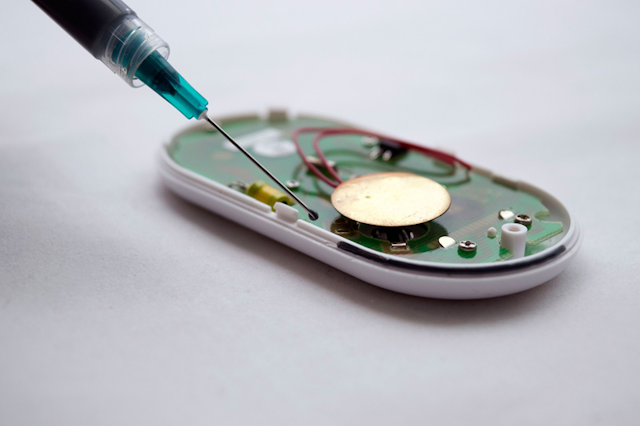 EP90FR-H and EP90FR-HFL have both successfully passed the FAR 25.853(a) horizontal burn test. These flame resistant, non-halogenated epoxies feature convenient handling with good flow characteristics, excellent dielectric properties and high bond strength. EP90FR-H is easy to use, with a one to one mix ratio by weight. This moderate viscosity compound provides superb electrical insulation, superior adhesion to a wide variety of substrates, and outstanding physical strength properties. EP90FR-HFL, on the other hand, is a toughened system with an elongation of around 30-40% that can withstand rigorous thermal cycling. It has a long working life after mixing and relatively lower mixed viscosity.
One of Master Bond's newest formulations, EP93FRHT, was successfully tested for a Twelve second vertical burn per AITM 2.0002B and Section 7.1.2 of ABD0031, Issue F. It also passes Smoke emission criteria per AITM 2.0007B, Issue 3 in the flaming mode and Section 7.3.2 of ABD0031, Issue F. This product also passes the rigorous toxicity requirements under the Toxic gas emission per AITM 3.0005, Issue 2 in the flaming mode and Section 7.4 of ABD0031, Issue F. This epoxy provides excellent toughness, which is useful in withstanding thermal cycles, and shocks.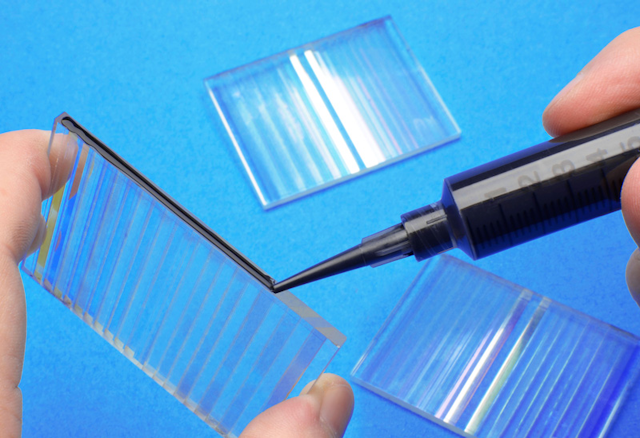 EP90FR-V is another formulation that complies with the FAR 25.853(a) vertical burn test, as well as Boeing specifications BSS 7238, Revision C for smoke density and BSS 7239, Revision A for toxicity. This two component epoxy system features superior electrical insulation which makes it a great choice for electronic potting and sealing applications. Other product advantages are its convenient processing with a one to one mix ratio, excellent mechanical strength and long working life. EP90FR-V is often selected for aircraft applications, for assembling components such as interior panels, galley structures, door frame linings, stowage compartments, floor and door structures. It also bonds well to a large variety of substrates.