Gore to supply commercial aviation cable to international programs where fighting contaminants is critical
W. L. Gore & Associates is supplying high-grade aviation cables for two big nextgen commercial inflight connectivity programs in the U.S. and Europe.
Jun 11th, 2019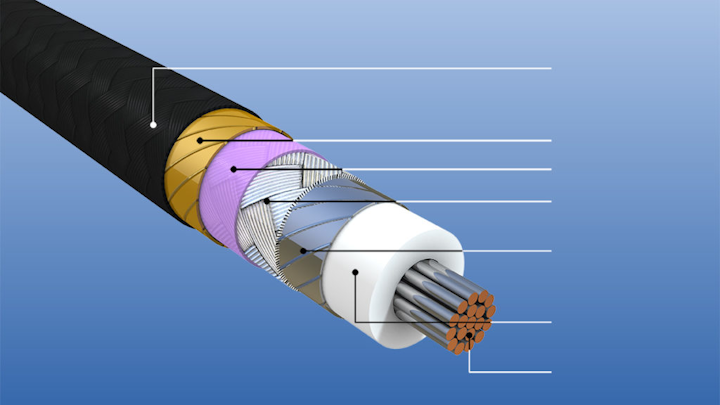 W. L. Gore & Associates image
NEWARK, Del. – W. L. Gore & Associates has found itself in the rather unique position of supplying high-grade cable for two of the most prominent new nextgen inflight connectivity programs underway at present, on both sides of the proverbial pond. Runway Girl Network reports. Continue reading original article
The Military & Aerospace Electronics take:
11 June 2019 -- With SmartSky Networks is focused on launching 4G LTE air-to-ground (ATG) connectivity with 5G features this year in the U.S., and Inmarsat and Deutsche Telekom are in the midst of rolling out a hybrid S-band/ATG European Aviation Network (EAN) for IAG member airlines' short-haul fleets.
Because SmartSky's mission is to produce the most reliable IFC system, the U.S. firm "really understood the value of having a sealed cable" which provides protection against the ingress of water vapor, jet fuel and other contaminants, says Jeremy Moore, the Gore product manager of aerospace fiber optics in reference to why SmartSky selected Gore's 7 Series microwave/RF assemblies for its IFC system.
The ingress of moisture can mean the difference between a functioning and nonfunctioning IFC system, and the difference between a positive and negative passenger experience. "You can't have a great passenger experience without quality components and a quality installation. The Gore reliability and consistent performance is a differentiator for us," says a SmartSky spokesman. "Commercial aviation can be an unforgiving environment."
Related: Aerospace and defense applications drive connector and cabling innovation
Related: General Dynamics will maintain Army's nuke/bio/chem vehicles
Related: Military and commercial requirements start to blend at the connector level
John Keller, chief editor
Military & Aerospace Electronics